Lifetime Sports Definition
Lifetime sports are a physical activity that you or your loved ones can participate in at any time.
Participants actively taking part in lifetime sports can reap excellent health and fitness benefits.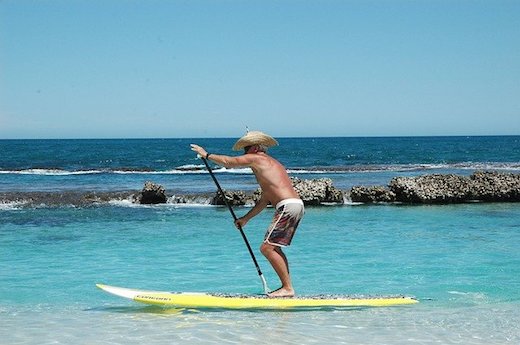 Lifetime sports can be a PERFECT FITNESS ACTIVITY that you look forward to enjoying or socializing with your loved ones.
Skills related to fitness are Important for success in lifetime sports and activities.
Benefits of Lifetime Sports and Why Are Lifetime Sports Important
Anyone can participate in lifetime sports at any point in their life, which is a great way to keep our minds sharp, and we can enjoy all the benefits of exercising.
The beauty of participating in lifetime sports at an early age is that you have the skills to ENJOY THE SPORT at a high level, even when you are much older.
Imagine you are 70 years old and beating a man 40 years younger than you in a game of golf at your local golf club.
GOLF is an excellent example of a lifetime sport you can enjoy at any age.
We all know we need to exercise to become physically and mentally fit. However, not everyone looks forward to changing into workout outfits and getting involved in physical activity if you are not used to that routine yet.
According to the Harvard article, Americans in fewer than 40 years, obesity has increased by over 50%, which is astonishing.
They are trendy because you can participate in lifetime sports at any age.
We are starting to see more people getting involved in lifetime sports such as bicycling, backpacking, swimming, and badminton as one way to live a healthy lifestyle.
You may know people personally in your life who went through heart disease, diabetes, hypertension, and other harmful diseases.
Understanding our body can be complicated, and getting involved in a lifetime sport is an excellent workout for our cardio. Exercising also releases dopamine, which makes us happy, which is the icing on the cake.
Dr. Timothy Legg mentions, "Getting 150 minutes of moderate aerobic activity per week is an important part of staying healthy".
We can effortlessly get over 3 hours of moderate aerobic activity per week at any age by combining one-lifetime sport with a treadmill desk
or a standing desk instead of sitting on a chair. Get Up! is a great read to learn how sitting on a chair can be so harmful to our lives.
How To Choose Your Ideal Lifetime Sports
We could all keep an open mind and could experiment with various sports.
A thought never came to me that I would enjoy doing yoga, but I was wrong. I found yoga to increase my flexibility and a very relaxing experience as you learn breathing exercises and a great way to de-stress.
You could also factor your personality into choosing a lifetime sport for you way because playing sports is a great way to recharge your energy.
Unlike the widespread belief that an extrovert person likes to talk a lot, introverts do not want to interact with people.
A real difference between an extrovert and an introverted person is HOW THEY GAIN ENERGY.
Suppose you are in a social environment for four hours, like a networking meeting, family gathering, or at a friend's party.
Do you feel you are gaining lots of energy, or do you lose energy?
If you gain energy in this environment, then you are likely an extrovert.
If, on the other hand, you feel like you drained your energy and you feel you need to recharge, you are probably an introvert.
You could be someone who does not talk a lot but gains a lot of energy from being around others.
In contrast, some people like to talk a lot but feel they are energy-draining from being around a massive group of people and need to recharge.
Ask yourself and be aware of how you gain energy alone or in a massive group of people.
You could be an ambivert, which is right in the middle, a mix of extrovert and introvert but let's not make it too complicated.
Knowing yourself and being open-minded to try various sports will help you choose an ideal lifetime sport.
You may have never considered dancing as a lifetime sport, for example. Still, being open-minded and knowing that you gain energy by being around other people, you go down to a salsa dance club (check out our recommended salsa dance shoes).
Salsa dancing allows you to travel to any major city in the world or Latin America and make tons of friends by the end of the night (maybe potential dates if you are currently single).
You may enjoy your salsa lesson so much that you want to become a professional salsa dancer and teach salsa dancing until your older years.
If you didn't like salsa dancing because you didn't like the loud music or the environment, you could cross it off your list…
..and it will help you narrow your search to choose the ideal lifetime sport you enjoy and want to master. 
Morio Higaonna was in his 70's when the video below was taken. He has been practicing Goju-Ryu karate and has dedicated himself to it since age 14.
Our lifetime sport does not have to be Karate, but he is an excellent example of choosing a sport that you enjoy and keeping fit.
There is almost always a slight alternative to your sport.
For example, if you are a fan of playing rugby, you could always switch to touch rugby or compete in material arts like taekwondo.
You could move to the more traditional taekwondo art, or if you like water-based sports, you may enjoy aquarobics.
You will always find a way to enjoy the sport you love and still find as much enjoyment in playing the sport.
Finally, when deciding on a lifetime sport, pick a sport that involves social interaction because every human is a social being, whether you are an extrovert or an introvert, and wants to connect with people.
This is why even high-impact sports such as soccer and tennis are good lifelong sports for you to enjoy.
Examples and List of Lifetime Sports
Following are some Lifetime Sports ideas you could experiment with:
Dancing could be Ballroom, Salsa, Ballet, Tap Dance, Hip Hop, Contemporary, Irish Dance, and Fold Dance.
Martial Arts – Again, you have so many options to choose from, i.e., Karate (Goju-Ryu, Shito-Ryu, Shotokan-Ryu, and Wado-Ryu), Tai Chi, Shaolin Kung Fu, Qigong, and many more.
Water-based sports – Swimming, Rowing, Water Aerobics, Sailing, Canoeing, Kayaking, Surfing, Water Soccer.
Popular Winter Sports – Skiing, Snowshoeing, Snowboarding, Freestyle Skiing, Cross Country Skiing, Ice Skating
Cycling – Road Cycling, Track Cycling, Mountain Biking, Cyclo-Cross
Racket Sports – Squash, Badminton, Tennis, Raquetball, Ping-Pong
Backpacking, Walking, Hiking, Horse Riding
Disc Golf (so cool), Golf, Frisbee, Handball
Archery, Shooting
Gymnastics, Trampolining
Curling, Bowling, Pickle Ball, Bocce, Washers, Moundball,
Inspirational video of Don Shinn. He looks great for a man who is 100 years old and a beautiful message!
Is Golf a Lifetime Sport?
Yes, Golf is a Lifetime Sport in which you can spend quality time building relationships and have a great time.
Golf is an excellent sport for our mental health. You are out in the open, with fresh air, which provides perfect hand-eye coordination and involves walking, which is a great exercise.
A paper published in the International Journal of Golf Science details the science of playing golf at an older age.
If you are starting in golf, this course could be a great start to improve your ball striking instantly.
Robert Kiyosaki, an American businessman and famous author of the book Rich Dad Poor Dad, recommends picking golf as a sport to start playing early.
You can become good at it and play till your older age.
As they say, you could have the best product in the business world. You could do the best presentation, but people will do business with their buddies and people they play golf with unless your product is ten times better.
Your product could be 1.5 times better or even three times better. Still, it is tough for our product to be ten times better than competitors. Liking bias plays a huge role.
There may be some truth to that.
Golf can open up many doors for you to network while participating in local competitions or people you meet in your local club.
A great sport to get involved in.
Is Tennis a Lifetime Sport?
Because tennis is a noncontact and low-impact sport, it is a good lifetime sport you could consider.
Tennis is a global sport requiring tactical thinking, good hand-eye coordination, and you to BE ALERT.
Tennis is a great sport that helps keep our brains sharp and alert. Suppose tennis starts being hard for you to play because of any health conditions at an older age (here is our guide to the number of calories playing tennis burns).
In that case, you could transition to pickleball, which is very similar to tennis.
A great mentor or coach helps us fix our bad habits and leads us to the right path. 
This course will be a great resource that helps you learn essential fundamentals from beginner to advanced tennis players.
Is Basketball a Lifetime Sport?
Yes, basketball is a lifetime sport. You may not be doing a 360 slam dunk in your 60s or playing at a highly competitive level (I could be wrong; you could be a real-life future uncle drew).
We are never too old to practice our jump shot or practice our perfect hesitation move in our backyard while spending time with our buddies and loved ones.
Like late great Kobe Bryant said in his interview with Time tip#7 (at the end of the video), "Stretch."
He mentions his father still plays basketball, and the most challenging part is not playing but it is getting up in the morning the next day. It applies to all the sports we take part in: "we got to stretch."
Suppose you are involved in sports that affect your ability to jump higher, like Basketball, Volleyball, and Dancing.
Take advantage of this program to take your jumping ability to the next level.
Is Soccer a Lifetime Sport?
Yes, Soccer is a lifetime sport which now has become more fun with bubble soccer to have a great time.
Soccer is an exciting contact sport that sadly leads to more injuries than other non-contact sports such as tennis, golf, swimming, and running.
With years of experience, you can surprise many people with your excellent soccer ball Jugging skills.
The beauty is you can do it in your backyard or at any place!
Becoming a soccer coach at an older age or getting involved in assisting a soccer team/local team is a great way to keep active and improve our mental fitness.
You can learn more about soccer tricks and tips here. Like Kobe Bryant's advice about stretching as you age, especially in soccer, stretching becomes vital.
What could be more fun than keeping up the soccer ball perfectly at your older age.
Top 7 Best Lifetime Sports
As we discussed, you could consider your personality and the sport you enjoy playing to gain mastery in choosing your lifetime sport.
Like Hippocrates said, "The art is long, life is short, opportunity fleeting, experiment dangerous, judgment difficult." 
It takes time to be great at any sport, and just like painting a perfect painting or sculpture, you gain more enjoyment from playing a sport that you enjoy and mastery over time. 
Most importantly, pick a sport that you are naturally curious about and want to discover/learn and want to perfect your skills. 
For example, boxing could be an excellent option if you like it despite it being a high-contact sport.
We have to be careful not to get involved in hard sparring. Especially as you age, the punches landed in your head and body can cause significant brain and organ damage.
You could hit a punching bag or pad with your friends and family, providing excellent cardio exercise.
Even shadow-boxing in your room is a great workout you could do in the comfort of your living room. 
7) Rowing, Canoeing, and Kayaking
Whether it is raining or a sunny day, you can always ENJOY ROWING.
Please don't come at me the wrong way; we may have seen world-class out-of-shape athletes who excel in the sport at a high level, but YOU RARELY SEE an out-of-shape world-class rower, Formula One driver, or jokey.
It is one of the sports in which you need to be disciplined and keep your WEIGHT UNDER CONTROL to compete at the highest level.
Even after you have passed your prime prowess,  we can still practice and be part of rowing with a group.
Rowing machines are accessible in almost most gyms, and we could install a rowing machine at our home.
6) Tennis
Despite tennis being a high-impact sport (as it puts stress on weight-bearing joints like in our knee, ankle, and hips), it improves our upper body strength and builds leg strength.
The significant benefits of tennis are it improves our flexibility, muscle tone, and our strength. High-intensity training helps clear our mind; a full-body workout where we BURN MANY CALORIES.
And it makes us happier because you need someone to play with, and the game has a significant social element.
Here is a comprehensive list of tennis equipment and top tennis racquets for seniors.
5) Cycling
Cycling involves less stress on your knees, such as walking or hiking, and you could cycle with equipment in the COMFORT OF YOUR LIVING ROOM.
Cycle boosts our fitness, and with every pedal, it lifts your mood 🙂
Cycling puts less wear and tear in our cartilage or ligaments (unless you cycle excessively) compared to other high-impact sports. You can start cycling from the comfort of your home.
It is a great low-impact aerobic exercise you and enjoy for your lifetime.
Please be mindful not to ride too hard or too far, especially as you age, to reduce knee-related injury.
4) Golf
Golf is a great way to be out in the open and spend quality time with your loved ones and friends.
Unless you are playing in your backyard, golf has to be played outdoors, which lets you be out in the open, breathe fresh air, and may get to enjoy some sun.
When we sometimes see pros playing golf on TV; it looks so easy but requires many skills to be good at it. No wonder people spend a lot of money on coaching to be GOOD AT GOLF.
With most 18-hole golf course hole to hole, distance ranges between 5000 to 7000 yards.
You could still hit your ten thousand steps a day challenge at an older age where possible.
3) Strength Training
Do you want to look younger?
Well, WEIGHT TRAINING can be your answer.
The research from The University of New Mexico found that resistance training plays a role in reversing Aging Process. Strength training helps protect muscle mass and bone health and makes us stronger.
It also helps us keep the weight off and keeps us, fitter. 
As we age, muscle mass naturally decreases; however, strength training helps us reverse that trend.
Another massive benefit of strength is it teaches us to improve our body posture and strengthen our bones.
2)  Swimming
Jogging or running can be hard on your joints, whereas swimming avoids excess stress in your joints and a great cardiovascular exercise that is low impact while physically challenging.
You may have noticed you get hungry after a good swimming session, and you can quickly burn many calories in a short period.
Swimming, similar to golf, has a lower risk of injury, which is a big plus.
Because it is just you and the water (maybe some friends), many swimmers reveal they find swimming to be relaxing, helps you de-stress, and is almost like doing meditation. 
1)  Material Arts
Material arts is a way of life because you can practice it anytime, like Karate Kid, Jackie Chan catching a fly (I am only half kidding).
Compared to other sports with materials arts, you could do it in the comfort of your living room and very accessible.
Your life is a material art, the way you sit to open the door. You get the benefits of weight training with some material arts such as Goju Ryu, which involves training with weights.
You don't have to take part in competitive sparring. Before material arts crossed over to Olympic sports such as Judo, Taekwondo, and the introduction of Karate in the 2020 Olympics, it was considered a self-defense mechanism.
For both men and women, self-defense CAN BE VITAL.
Like weight training, material arts teach and improve our posture, which is essential as we age.
Just like building a perfect sculpture, we get to work on our craft. Respect from peers, and a great sense of community, humble us, and you learn to fail as you get your ass kicked in sparring, which as a beginner, is inevitable!
No matter where you go in the world, when you visit the material arts class, you soon realize it is a fantastic community.
No matter your age, they will always show you RESPECT and MAKE YOU FEEL WELCOME.
There are so many options for you to choose from and try out which Material arts is a good fit for you, and select the one you like best.
If you are not sure, give Brazilian jiu-jitsu a try. They have A GREAT COMMUNITY in America and many parts of the world.
Once you get involved in one material art, you can switch to another material art in the future if you wish.
Unlike other sports, you will find the transition more straightforward; you won't be the next Nate Robinson of boxing (I am sincerely only kidding).
As they say, you play sports, but you don't play boxing. There may be a lot of truth to that statement.
Even the most incredible athlete, Michael Jordan, could not successfully excel at both basketball and baseball. Respect Nate Robinson for trying his best.
Materials arts is an exciting sport, but it can be a double-edged sword. As long as you don't get involved in hard sparring in your older years, it is a great sport/art to master.
The beautiful part of Material arts is there is a competitive side of material arts.
There is also the traditional side, where you practice the forms, techniques, fitness, and art aspects of material arts without harming your body.
Like Morio Higaona, we discussed earlier, be a lifelong learner.
Who Became a Primary Supporter of Recreating of Carryover (Lifetime) Sports?
Jay B. Nash played a massive role in developing America's physical education program and became an early leader/influential figure in the leisure field and a successful teacher.
Nash's Pyramid, developed by Jay B. Nash, is an excellent framework for ranking leisure activities.
He was a big advocate that hobbies or skills such as lifetime sports should begin at a young age as possible because it encourages you to participate and appreciate the activity, leading to a healthy lifestyle and happy life.
Lifetime Sports Equipment And Products
Following are a list of cool lifetime sports products and equipment you can own:
Life Time Sports Equipments and Products

Top

Top

Lifetime 90061 Portable Basketball System
Check Price

Top

Top

Silverback NXT 54" Wall Mounted Adjustable
Check Price

Top

Top

Intex Explorer K2 Kayak,
Check Price

Top

Top

INNOVA Disc Golf Starter Set
Check Price

Top

Top

TriggerPoint GRID Foam Roller
Check Price

Top

Top

BalanceFrom Go Yoga All Purpose Anti-Tear Exercise Yoga Mat
Check Price

Top

Top

WalkingPad A1 Pro Smart Walk Folding Treadmill
Check Price

Top

Top

Sunny Health & Fitness Magnetic Rowing Machine Rower w/ LCD Monitor
Check Price

Top

Top

HAPICHIL Exercise Bike for Cardio Training
Check Price

Top

Top

Best Choice Products 3-Piece Kettlebell Set with Storage Rack
Check Price

Top

Top

Aegend Swim Goggles
Check Price
What Are the Exercise Requirements for Life-Long Sports?
There are no exercise requirements for lifetime sports.  You can choose the sport you want to gain mastery of and pick a sport you enjoy the most after testing different sports.
Suppose you are a big fan of high-contact sports such as the NFL, boxing, and UFC.
In that case, you could consider lifetime-friendly sports on the side, such as paddle sports, yoga/pilates, bicycling, golf, and swimming.
Final Thoughts
If you are not involved yet in lifetime sport, why wait?
Get started as soon as possible!
And enjoy the sport you love for your lifetime. (If you are a sports gratitude reader, you probably already are health conscious and are involved in sports in some form.)
Like Robin Sharma says, "Every master was once a beginner," and OG Confucius famously said, "The best time to plant a tree was 20 years ago and the second-best time is now."
It is never too late to start your journey in a lifetime sport. Good Luck!