Sports Gratitude is a website written by Athletes and sports enthusiasts to bring you unique insights and details about sports to inspire you to excel in your sport.
We also list the best sports equipment and gear to save you the time and stress of figuring out what sports products to buy.
We are grateful for allowing us to share our passion for sport with you and for choosing us to be your guide in your sports journey. 
Meet Our Team
Hi,
I'm  Gavin

Age: 29
Location: United Kingdom
Favorite tennis player: Roger Federer
Favorite racket: Babolat Pure Drive
Favorite string: Babolat RPM Blast
Favorite surface: Grass
Tennis playing credentials:
Previously ranked number 1 in UK aged 16
Finished juniors ranked number 3 in UK aged 18
Competed briefly on the professional circuit
Played College tennis for 4 years in South Carolina, USA
All-American tennis player in Collegiate tennis (ranked in top 10 doubles)
Captain of men's tennis team for 3 years in USA
Claim to fame: Beating Lucas Pouille in doubles – aged 18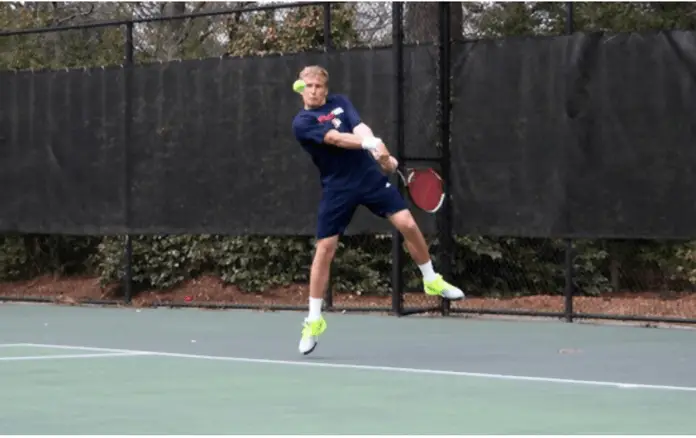 My Passion For Tennis
Ever since I was a boy I have always ate, slept and breathed tennis.
I remember the early days, watching adoring fans on TV scream, "come on Tim" as Tim Henman took to Wimbledon Centre Court. I've always found the sport so elegant – a real gentleman's game.
However, it wasn't until I reached a good level myself that I truly discovered my respect for the game.
I realised just how mentally and physically demanding the sport of tennis really was. To be out there all alone, with nobody to share the responsibility of winning and losing with, it's enough to drive anyone crazy!
But during these times I discovered the secret of why tennis proved to be so important in my life. It's the lessons this sport teaches that separates it from the rest, in my humble opinion.
Competing alone requires enormous courage and determination. To prepare for the events requires discipline and a great deal of sacrifice. And the ability to stay grounded after great achievements is everything that this sport did for me in life.
It brought me closer to my father, as I was able to share all of my achievements and disappointments with him. It has brought me friends from all corners of the globe, people I would never have met if it weren't for this sport.
But above all, this beautiful game taught me respect and kindness for all those around me. I truly believe that I am able to stand on my own two feet today, and stand proudly due to the hidden teachings of this spectacular sport.
All of the tips I will share with you have sprung from 20+ years of playing, more hours of coaching than I can probably count, and over 15 years of playing at what I'd like to consider to be a decent level.
Tennis will forever be my passion, and my greatest teacher of all.
Hello,
I'm  Alexandra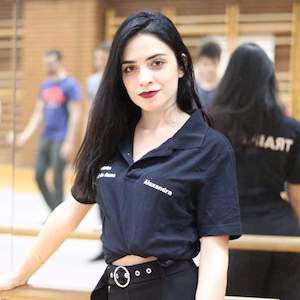 And I am a professional ballet dancer. I began dancing when I was five years old and ballet became my lifestyle ever since.
From Swan Lake to Bizet's Carmen, from La Sylphide to Giselle and the 1001 Nights, I have been part of so many stories, I feel like I have lived several lives so far, but I am only 23.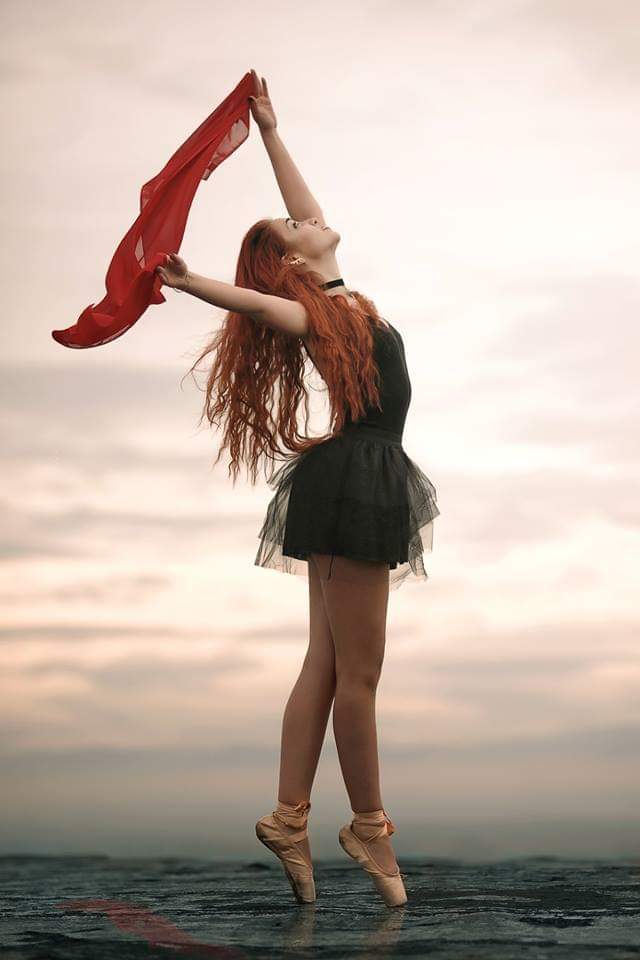 Dance helped me escape from mundane problems and transported me to fairytale realms every time I need it and I could not be more grateful for that.I am now a medical student, but I can never stay away from the stage or the rehearsal hall.
I teach dance at the faculty and I help kids in dance academies preparing for their choreography exams.
With a medical career ahead, I started to explore the therapeutic effects of dance and I plan to do more research in the field, hoping to discover new approaches in the management of well-known diseases such as Parkinson's disease and Dementia.
Hi,
I'm  Edis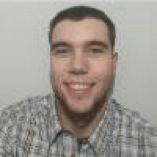 When I was 6 years old, I picked up a basketball for the first time in my life.
Growing up with a father who spent many years playing or coaching several different sports, primarily volleyball, it was almost a certainty that I would end up falling in love with a sport of my own.
It also helped that I was an active kid, and sports were a great way for me to channel my excess energy into something healthy and useful.
Like many kids in Europe, I tried my hand at all the mainstream sports, basketball being the first one. However, I didn't feel like basketball was a sport for me at first.
I can't really recall the though process of 6-year-old me, but what I can say for sure is that the all-important spark simply wasn't there.
After trying many different sports, and even thriving in some, my sports journey would come full circle as I returned to the game my journey started with.
One summer, when I was 16, I came across a group of older players on a local court completely by chance. They played a type of basketball different and much more physical than how most of my peers played.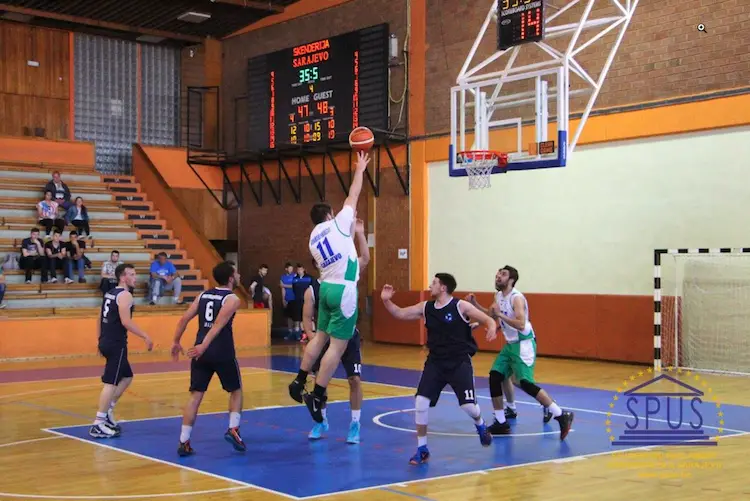 I spent the rest of that summer playing with them on that court, and I was enjoying it more with every passing day.
They were all vastly superior players to me which means that I also had the opportunity to learn a lot from them. I had to learn quickly if I wanted to compete, and if there is one thing I wanted to do, it was to compete.
Slowly, but surely, the spark that the 6-year-old me never felt was coming to life a decade later. I picked up the striped orange ball again that summer, and I haven't dropped it since.
I've discovered a deep love for the game which only grew over the years.
Today, I actively follow several different leagues around the world and enjoy bringing the beauty of the sport I love to others through writing just as much as I enjoy playing it.
Hi,
I'm  Alex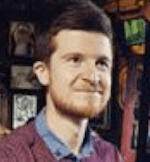 I have grown up watching and playing sport. My Dad is a sport fanatic and any sport you could think of would be on the TV when I was growing up: tennis, cricket, football, athletics, golf, snooker, darts, fishing, skiing, curling, bowls.
Despite the exposure to every sport imaginable, football has always been my favourite sport.
Some of my earliest memories are about football and one of my clearest memories was going to watch my first football match, Crystal Palace v Grimsby in 1997.
I can remember so vividly walking up the steps with my dad. As we came out, the crowd on their feet applauding the players and singing 'Glad all Over' as they came on to the pitch. I felt part of something immediately.
The fans and the action had me hooked from the first second I saw the pitch and the stadium. The roar of the crowd when Palace launched an attack, the groans and curses when Grimsby attacked was intoxicating.
I would continue to visit the ground, and other stadia in England, throughout my teens and early adulthood. Usually following my beloved Crystal Palace, but also to watch teams my friends supported, Millwall, Charlton, Newcastle United and Fulham.
I have experienced indescribable highs and lows following football and I truly believe that no other sport would provide me with these feelings.
I started to play football around age 11 and just fell in love with the competitiveness and camaraderie of playing for a team. I would always be proud to put on a football shirt or to save up and buy new boots and use them until they were nothing more than a sole and laces.
I would play in any position I could and run constantly, make tackles, battle for headers, shoot from outrageous distances, try to dribble past entire teams and attempt ridiculous tricks I had seen from players on TV.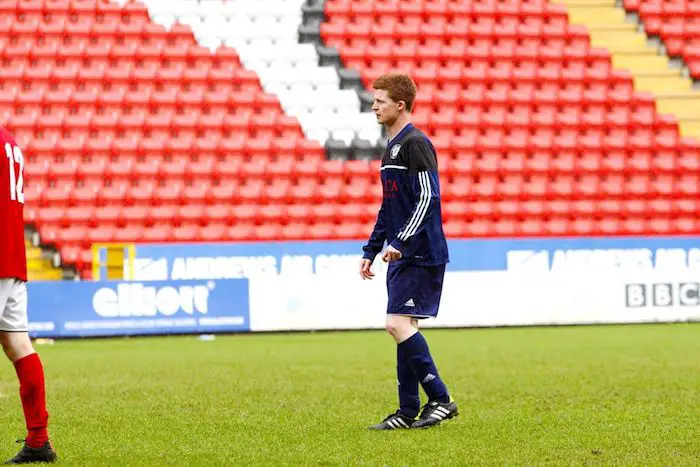 I continued to play competitively until the age of 26. Since I stopped playing, I have been writing about football and forging a career as a writer and journalist.
Although my previous career was in education, as a primary school teacher, I decided to leave this job in July 2019 to write about football full time.
Last year, I became disinterested in my job but my passion for football, along with an enjoyment of reading, writing and research, has driven me to succeed in something that has been a pure love of mine since childhood.
Different jobs and relationships have come and gone throughout my life, but the one constant, whether it brings my joy or despair, is football. It will always be there.
Hi,
I'm  Andrew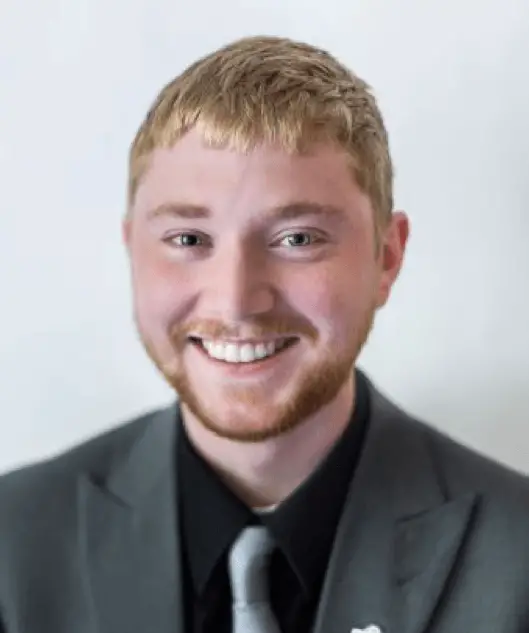 Ever since I was a kid, I remember watching the ball game with my Grandma and Grandpa.
Every time the Minnesota Twins would get the bases loaded, we would hear from Grandma, usually in the form of a phone call. But basically, when the Twins had the bases loaded, you knew Grand Slam Granny was calling.
She has since passed away, but our passion for baseball goes on. Every time I see the Twins loading up the bases, I think of Grandma, and I have her to thank for my passion for sports.