If you were to think of the MOST FAMOUS and distinguished male dancer of all time, who would he be?
In my opinion, he's King Louis XIV of France. Imagine your male dancer friends being compared to the Sun King!
Flattering, ISN'T IT? (YEP)
Your Guide
   Alexandra Romanmi
Recommendation For You:
Wait! It gets more interesting.
Sun King he's the one who FOUNDED the first academy of dance in the later part of the 17th century, the academy that trained the first professional male dancers of the WORLD.
Your loved one DEFINITELY holds him in high regard, so next time you meet up, mention him and be prepared for a long lecture about the VERY FIRST IDOL of the dance world.
Also, did you know that back then, men dominated the professional stage?
Women's roles were danced by men wearing masks. It wasn't until a century and a half later that ladies started to enter the dance world.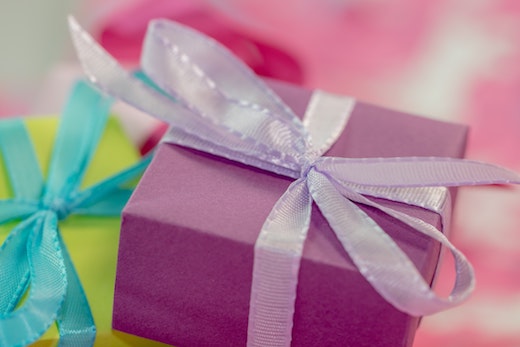 Even if today, when we say dance or ballet, we usually think of graceful ballerinas on their pointe shoes, not very LONG AGO, the world had a different view on the matter.
Keep that in mind for a chance to SPARK a really interesting discussion with the dancers in your entourage.
Of course, conversations about dance history are great and will truly make your dancer friend or relative feel good as you show interest in their work field, but if you want to show more appreciation and by making them a gift, things can get a little trickier.
What should you get? Where should you start?
I PERSONALLY believe that when it comes to dancers, some of the best gifts are the gifts of KNOWLEDGE. 
Helping dancers develop in their careers is CRUCIAL to their becoming.
Their area of expertise is always expanding, and the more they know about the world around them, the more they can transpose in their performance, making it more natural, more visceral.
Wouldn't it be great for you to contribute to that?
When you consider doing this, you need to be aware of the way men and women learn in order to get the most suitable gift for this purpose.
According to Stanford Medicine, men's brains are more concentrated on:
Spatial & mechanical functioning
On the working memory
Having superior Visual and Spatial skills
Compared to women who seem to be better at:
Long term memory
Verbal abilities
FIne-motor skills and Perceptual speed
With that in mind, what sort of gift could you get?
I believe your dancer loved one would really APPRECIATE an Anatomy of Dance book.
Understanding the MOVEMENT of the body from a BIOMECHANICAL point of view will not only help them LEARN more about their ART but would also improve their performance.
Although it might sound DULL, I promise you that learning dance anatomy is a very important step in a performer's career.
Knowing our body INSIDE and OUT helps us make use of its wonders by controlling our movements more carefully.
Anatomy of the human body is an art form in itself.
All it takes for us to understand that is to take a look at Leonard da Vinci's marvelous anatomical sketches and read the notes he made on a notebook sheet in the 15th century, which described what he wanted to find out while studying the human body:
"What nerve is the cause of the eye's movement and makes the movement of one eye move the other?
Of closing the eyelid.
Of raising the eyebrows. . . .
Of parting the lips with teeth clenched. Of bringing the lips to a point.
Of laughing.
Of expressing wonder.
Set yourself to describe the beginning of man when he is created in the womb and why an infant of eight months does not live.
What sneezing is. What yawning is. Epilepsy.
Spasm.
Paralysis. . . .
Fatigue.
Hunger. Sleep. Thirst.
Sensuality. . . .
Of the nerve that causes the movement of the thigh.
And from the knee to the foot and from the ankle to the toe." (Leonardo da Vinci, 1489).
How poetic is that?
And how great is it that today we know the answers to all of his questions?
Buying a Dance Anatomy textbook for your loved one could INSPIRE and provide him with the knowledge that the great Leonardo was so ardently SEEKING.
One of the best books on this topic is Dance Anatomy by Jacqui Greene Haas, the athletic trainer for Cincinnati Ballet, director of the dance medicine academic seminars on www.dancemedicine.net and former ballet dancer at Boston Ballet.
She is also the director of the Dance Medicine Division of Wellington Orthopaedics in Ohio.
The book FOCUSES on teaching the anatomy of the musculoskeletal system and nervous system…
..while taking each body section, such as:
The Spine
The Ribs
The Core
The Shoulders
Arms
Pelvis
Hips
Legs & Feet and Analysing it in detail
Providing dance-focused exercises for EACH OF THEM.
There is also a chapter dedicated to Injury Prevention, which I find REALLY USEFUL and a Whole Body Training chapter that explains static and dynamic stretches and plyometric training.
An all-in-all great tool that will help dancers organize their training sessions at home or at the gym while FOCUSING on three key elements of their development:
Enhancing their Strength
Maximizing Flexibility and
Of course avoiding Injuries
Moreover, if they like the book and the subjects it tackles, YOU CAN always get them a subscription to the most acclaimed journal dedicated to dance education research and practice:
The Journal of Dance Education, as they can find hundreds of dance science articles there.
Useful Links