Dancers need role models like plants NEED LIGHT.
Gifts for them can always include suggestions of great people they can LEARN FROM.
Hence, autobiographies are among the best gifts ideas you can think of when it comes to artists who are on their way of finding their own voice in their craft.
Your Guide
   Alexandra Romanmi
Recommendation For You:
This kind of book offers an intimate insight INTO THE LIVES of people who went from ORDINARY to EXTRAORDINARY…
…while leaving us with CLUES about how to get there ourselves.
When in doubt about our career, it is crucial to know that others succeeded!
I am currently OBSESSED with a choreography created by Steven McRae, a principal dancer with the Royal Ballet in London.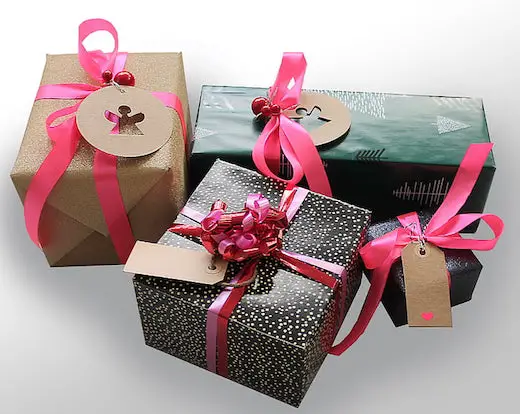 The performance I'm talking about is the Csardas, in which he SO BRILLIANTLY mixed classical ballet with tap dance.
It's an ABSOLUTELY AMAZING PERFORMANCE that I definitely recommend you to watch.
If you have any tap dancers in your family or friends circle, they definitely love McRae and will be delighted to find out that you know about him, too.
However, when it comes to naming a current legend of this REALM, also known as the man who saved tap dance, the person most of them will think of will be Savion Glover.
Although Fred Astaire remains the god of tap dance, Savion has been walking in his shoes for decades now.
He represents the FRESHER VOICE of this STYLE to which dancers of today can more easily relate to.
Trained by another legend, Gregory Hines, Savion started teaching when he was only 14, while his first Broadway appearance was at 11.
At 15 he got nominated for the prestigious Tony Award following his performance in Black and Blue (1989).
He's a TRUE PRODIGY, the man who revived the world of tap dance, bringing it back into the spotlight.
His mother recalls the fact that HE LOVED making Noise and Creating Rhythms even before he could WALK or TALK.
He loved to tap on her pots and pans, on the walls of their house and ANY furniture that made a pleasing sound.
Like any other artist, your tap-dancing loved one needs someone to look up to…
..Someone who can offer some SORT OF GUIDANCE in their self-discovery journey.
I believe that Savion's story is full of inspiration, as he is not only an IMMENSELY talented dancer and choreographer but also one of the people who transformed the way we perceive dance today.
In one interview, he said he wants to give the next generation the dance, helping young people understand dance as much more than a form of entertainment.
And he did.
All you need to do in order to understand that is TO WATCH his masterpiece Bring in 'Da Noise, Bring in 'Da Funk (1996). It'll all make sense then.
Getting to know this KIND OF personality will most certainly contribute to any artistic career.
Since not each and every one of us is fortunate enough to meet him FACE TO FACE, Savion came up with a solution.
He's got a biography!
How convenient is that?
Savion!: My Life in Tap was published in 2006  and it reveals both an insight into Glover's work as an artist and a short history of tap dancing.
He stops and discusses every milestone in his career and THE WAY he treated it.
It is a true spring of inspiration for dancers of all ages and in all stages of their amateur or professional career.
When in doubt, a biography or autobiography of an already successful artist is a GREAT GIFT for becoming an artist in your family or circle of friends.
However, if you appreciate the lifelong career and achievements that your dancer loved one has had so far, if you FEEL INSPIRED by their life story…
..and creative contribution to the dance world, take the hard path and try writing their own biography instead.
Then, present it as a gift.
I believe it is an honour to have somebody who takes the time to do such an extraordinary thing for you, such as writing your biography.
It may seem like a VERY LONG PROCESS, but remember that it does not have to be a book ready to publish the next day, but a draft containing the life of the person you appreciate so much.
There may be role models out there, people we never hear of as their stories GET LOST IN TIME.
You can make sure that does not happen to your talented loved one.
If you want to do this though, MAKE SURE YOU plan ahead, as writing a biography is NOT AN EASY TASK and it will take at least a few months to complete.
Useful Links