Your Guide
Alexandra Romanmi
Tap Dance traces its origins in the United States and it was born as a result of the mixture of the African, Irish and English cultures at the beginning of the 19th century.
Our Top Pick:
How To Choose The Best Tap Dance Movies
Tap Dance traces its origins in the United States and it was born as a result of the mixture between the African, Irish and English cultures at the beginning of the 19th century.
The combination of borrowed and adapted moves from clog dances, hornpipes and jigs created this new percussive dance style, later popularized by legendary names like Fred Astaire.
What To Look For
In the mid-1800s, during the rise of the minstrel shows, William Henry Lane, known as Master Juba, became one of a HANDFUL OF BLACK PERFORMERS who were accepted in a white dance troupe.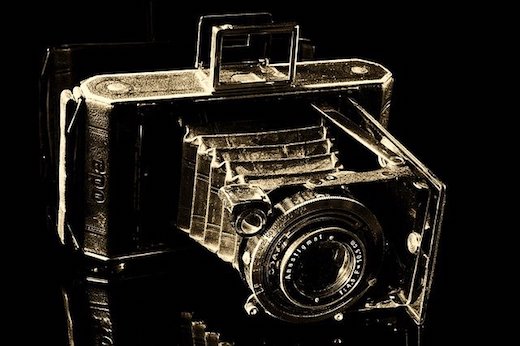 He is also considered one of the world's first celebrated tap dancers.
Later on, John "Bubbles" Sublett and Ford "Buck" Washington, a famous duo (that I encourage you to WATCH AND READ ABOUT), perfected  "the class act" which required the performers to wear impeccable tuxedos…
..displaying stylish excellence while dancing and thus creating the elegant image that now pops up in our heads whenever we think about tap dance.
This played an important cultural role, as black dancers were usually held to other standards.
They were supposed to be the embodiment of minstrel show stereotypes, grinning and dancing clowns, lazy and incompetent fools.
Artists like Bubbles, Cholly Atkins and Charles Coles stood against this racist tradition and boldly rejected it.
Once again, dance changes the course of history. 
Or at least shakes up the social order a little bit.
With these central figures in our minds and many others serving as models, many of us took tap dance classes.
Honestly, I've become interested in this style after a Fred Astaire movie marathon that included Top Hat, Holiday Inn, Swing Time, and The Band Wagon.
And, of course, My All-Time Favorite – Broadway Melody of 1940.
Apart from Astaire, the movie stars another brilliant dancer, actually considered the most exceptional tap-female dancer OF HER GENERATION, Eleanor Powell.
Fred talks about his dance partner Eleanor in his autobiography Steps in Time, where he remarks:
She put 'em down like a man, no ricky-ticky-sissy stuff with Ellie. She really knocked out a tap dance in a class by herself.
Now that's the type of role model I want for my dancing career!
Directed by Norman Taurog, the movie tells the story of Johnny Brett (Fred Astaire) and King Shaw (George Murphy), a broke dance team, and Clare Bennett (Eleanor Powell), a rich Broadway superstar.
Producer Bob Casey mistakenly confuses Shaw with Johnny and gives him the lead role in a new Broadway show, partnering him up with Clare.
Even when the newfound fame and fortune go to his head, making Shaw hard to deal with, Johnny still helps him.
However, later on, Clare discovers Johnny is the better dancer and the one who was supposed to be her partner in the new musical.
They fall in love.
And the rest WILL BE FOR YOU TO DISCOVER.
What I do need to tell you, though is that there is a scene in this movie that is and will remain very important in the history of dance – the BEGIN THE BEGUINE dance, on Cole Porter's music.
The Beguine was described as a slow Rumba, resembling both French ballroom dancing and Latin folk dancing.
What a mix!
And what a delightful choreography!
So delightful that it is now, decades later, celebrated and re-enacted by dancers across the world.
I'd be very happy if, after watching this movie, you feel like trying to do a remake of the dance yourself and you'd share the result with me and our dancing community!
Give it a try!
Astaire will watch and applaud you from above!
And so will we!