Strength, grace, femininity, sensuality and crazy acrobatics – this is what comes to MY MIND when I think of pole dancing (Please use coupon code "sportsgratitude" for 10% discount.).
There is SO MUCH MORE to pole dancing than the usual associations we make between this style of dance and the nightclub industry.
Your Guide
   Alexandra Romanmi
We can trace its roots back to 12th century Asia, where we can discover styles such as the Mallakhmab and the Chinese pole routines.
Later on, pole dancing became more and MORE SENSUAL, until it turned into a somewhat taboo subject in the 80s and 90s.
Nowadays, however, it is part of mainstream media and there is no more STIGMA around women performing this style.
There are even fitness classes featuring this style, teaching ordinary people how to use pole exercises to strengthen their bodies.
Once men and women around the planet started to understand HOW HARD performing on a vertical pole really is, they soon started to realize how much effort goes into a professional pole dancer's training…
..so THEIR VIEW on this style changed remarkably in the past two decades.
Pole dancing is now regarded as the beautiful art form it has always been.
While looking for dance resources on the internet, I even found a website called OPENDANCE Academy, which offers hundreds and hundreds of online pole dancing classes from well-known instructors.
I thought it was great since there aren't classes available in person EVERYWHERE across the world. So if you know someone who wants to take up classes but can't find one in their town, you can always share this with them.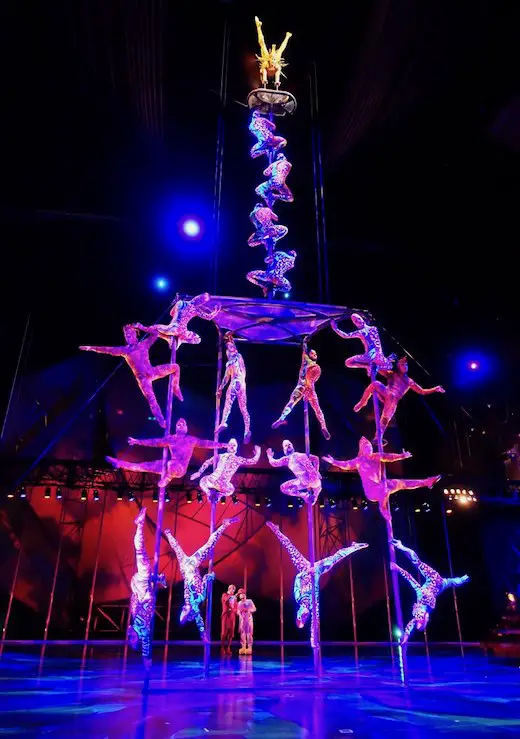 However, if you are here, it means that one of your loved ones is already practicing this art form and you are looking to get them a gift.
They are usually FREE SPIRITS with strong personalities and equally strong physiques. They, like most other dancers, live by Friedrich Nietzsche's famous quote:
Those who danced were considered to be insane by those who could not hear the music.
The quote's meaning goes deeper into Nietzsche's philosophy, which I highly encourage you TO DISCOVER if you haven't so far.
However, the message you need to take from these wise words is this: in order to buy the perfect gift for your loved one, you need to be part of the people who DO HEAR THE MUSIC.
What does this mean? You need to become part of their crazy bohemian artistic minds for a while, to understand their craft and to fall in love with it for real.
Then ask: What would they buy themselves in order to perfect their art? What would help?
I'll make it easier for you and tell you THEIR SECRET.
Among the first things a pole dancer would think of purchasing is a killer outfit for stage performances.
The outfit has SUCH AN important impact on both the performer, boosting her confidence, making her feel beautiful and sensual and the audience that appreciates the way the artist presents herself or himself in front of them.
The shiny outfits are part of what makes dance shows seem like MAGIC RITUALS.
And you can be part of what transforms a simple dance routine into a Mysterious, almost Mystical Experience. Turning your LOVED ONE from a person like any one of us into a divine character is on you now.
What is my favorite Esty shop?
One of my favorite Etsy shops comes in to help you through. Fi Bourke Designs on Etsy and Fi Bourke Design on their official website is an amazing place for pole dance outfits.
Fionnuala Bourke (Fi) is the designer behind some of the MOST SPECTACULAR handmade outfits on the market, in my opinion.
I recommend you look in her online shop, as everything she does is an emblem of high-quality materials combined with high-quality craftsmanship.
She has hundreds of models available, but my favorite one is the Viola Two-Piece Outfit.
It's an amazing costume, in my opinion, handmade in Fi's studio, and it is available in a WIDE RANGE of color combinations.
You can also add other accessories like crystals or pearls if you want; all you need to do is to email the designer and tell her.
She will also ask for nine different measurements so she can make sure the costume WILL FIT YOUR loved one perfectly. You'll need to take a look at the measurement guide prior to ordering the outfit.
There are multiple pant styles available, so you can choose what you believe is the most suitable.
More reasons to like Fi Bourke Designs?
Fi is extremely talented and open to new design suggestions, so if you have an idea, she can TURN IT INTO REALITY and create a custom-made outfit for your loved one.
A great addition to any outfit, in my opinion, is the addition of WINGS, which is also available on the website.
They seem to truly complete that transformation I was talking about, offering the dancer that mystical creature AURA that we're all so crazy about.
Make sure you share the end result of your outfit creation journey with us!
Useful Links