Your Guide
Alexandra Romanmi
The 1970s came with their fair share of weird dance trends such as The Robot, The Bump, YMCA Dance, Funky Chicken Dance and of course,
The Disco Finger. 
Our Top Pick:
These will always be remembered and occasionally re-enacted at nostalgic house parties.
Apart from these funky flashbacks, as an era of huge social and cultural change…
..the 70s made some important contributions to the dance field by adding styles like the Disco Swing, Breaking (of course) and Punk Dancing (yes, PUNKS CAN DANCE, but we basically call it Moshing and Pogo).
However, when it comes to the 70s, my thoughts go to the biggest dance stars of that era: Rudolf Nureyev and Mikhail "Misha" Baryshnikov.
They are regarded as some of the best ballet dancers in history and watching them perform is SIMPLY MARVELOUS.
Luckily for us, apart from live footage featuring these men dancing on the world's biggest stages, there are also movies in which they starred, still accessible to us.
What To Look For 
If I were to choose my favorite dance movie from the 70s, it would most certainly be Valentino (1977).
Yes, that Valentino, Rudolph Valentino (Rodolfo Pietro Filiberto Raffaello Guglielmi di Valentina d'Antonguella), the Italian actor who stole the hearts of millions of women across the world.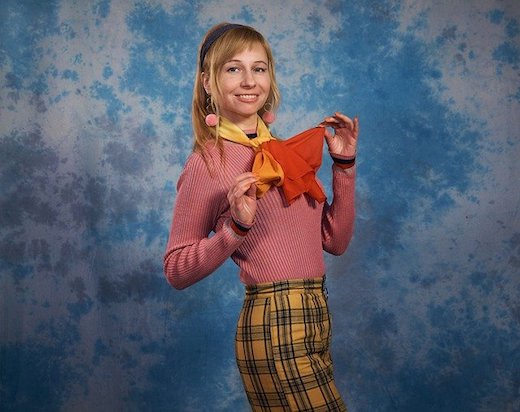 His movie The Four Horsemen of the Apocalypse (1921) became one of the FIRST FILMS to make $ 1,000,000 at the box office.
Considered an early pop icon and the sex symbol of the roaring '20s, his sudden death at the young age of 31 caused MASS HYSTERIA and several women committed suicide when they found out their idol passed away.
Several decades later, in 1977, another Rudolph, this time the ballet dancer Rudolph Nureyev portrays him in a stunning movie, Valentino, directed by Ken Russell.
The short dialogue between Natasha Rambova and Alla Nazimova, two of the female characters in the movie, sums up everything that is great about Valentino and his performance.
 Natasha: "Is that Valentino? He certainly can dance."
Alla: "What? I like. Yes, I like very much.
Very  good. Oh, beautiful. Beautiful animal!
Like a Tiger. He moves like a tiger! That face. What sensuality."
Nureyev manages to skilfully depict the way Valentino managed to manipulate his female counterparts with his good looks and out-of-this-world grace.
His unique attitude with a touch of elegant cruelty turned him into an emblem of both shocking, but extremely hard to RESIST SEXUALITY.
The portrayal of the Italian artist is timeless, genuine and honest.
The dance scenes, especially the tango with Mr. Fatty's Girl (Carol Kane) are masterfully choreographed, bringing pure passion and delight straight to your TV screen.
 It's a beautiful but tragic biography of a mysterious man played by another equally mysterious artist.