Your Guide
Alexandra Romanmi
What is the most colorful, energetic and extroverted dance style in the world?
If I were to ask you that question, I am willing to bet that one of the most common answers I'd get would be "Bollywood". And I tend to agree.
Our Top Pick:
What To Look For 
Sangeet Natak Akademi, which is the National Academy of Performing Art in India, describes eight Indian classical dance styles (or Shastriya Nritya).
Bharatanatyam, Kathak, Kathkali, Kuchipudi, Odissi, Sattriya, Manipuri and Mohiniyattam.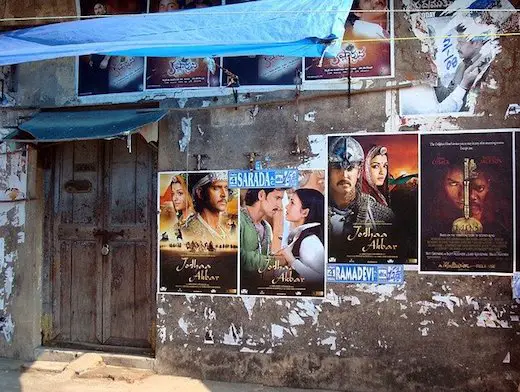 Other scholars and authorities include Chhau, Yakshagana and Bhagavata Mela in this category.
Honestly, when I first encountered this list, I felt overwhelmed. I could barely pronounce most of the names in it.
Mastering any of these styles seemed close to impossible.
But later on, things have changed.
Right now, I find it hard to believe that there are choreographers in the world who have yet to study the Indian dance tradition.
It is such an endless source of inspiration that you simply cannot look past it.
I highly recommend you to DEDICATE A FEW MONTHS of your dancing career to this tradition, no matter what your actual style is.
A great way to begin your journey into this exotic universe is to start watching a few Bollywood movies.
 They take a little bit of the Indian classical dance tradition, a little bit of the modern western dance, a little bit of jazz and put it all together in colorful productions that will do nothing but entertain you.
According to a paper written by Sangita Shresthova and published by the Department of Comparative Media Studies at MIT, the popularity of Bollywood dance classes has reached its peak in the Western world nowadays and it continues to increase.
That doesn't come as a surprise to me.
Bollywood is a FANTASTIC STYLE.
I have always been a big fan of Shiamak Davar, the famous Indian choreographer and his dance company.
They put on fabulous shows combining traditional Bollywood dances with contemporary jazz styles and the result is brilliant.
Deva Shree Ganesa is ONE OF MY FAVORITE PERFORMANCES wearing Shiamak's signature on it and I encourage you to watch it.
My number one recommendation when it comes to Bollywood movies will be Dhoom 2 (2006).
You simply cannot sit down and relax while listening to DHOOM AGAIN or CRAZY KIYA RE and watching brilliant dancers like Hrithik Roshan and Abhishek Bachchan perform.
You have to get up and dance.
I LOVED IT SO MUCH that I actually had these two songs incorporated into my variety shows for a long time.
With this movie, Shiamak Davar won the Technical Award for Best Choreography at the Screen Awards India in 2006.
The story starts in the Namib Desert with Mr. A, a fearless thief, who skydives onto the train that the Queen is traveling in.
He manages to steal her crown along with other very valuable artifacts. He teams up with Sunehri, a very beautiful woman, and plans their next heists together.
Following them are three police officers.
We move on to Rio de Janeiro, where Mr. A finds out that Sunehri, who became his lover, is not who she said she was.
All in all, a very good action movie with a real fabulous example of modern Bollywood dance that will most likely make you want to take up some classes.
It sure had this effect on lots of dancers across the world, as there are hundreds of dance covers after the scenes of Dhoom 2.
You already know I am waiting for your version!