Hip-hop dancers are known for their swag. Yes, SWAG.
By writing this, I might have just transported you back in time a decade or so when the word was actually trendy (so trendy that it received the Hip Hop Word of the Year title in 2011).
But hey, my statement is still TRUE…
Your Guide
Alexandra Romanmi
Recommendation For You:
..Hip Hop dancers love to be COOL everywhere they go, and to be fair with a fancy move or two, they get that reputation almost INSTANTLY.
However, it's not all in the moves.
It's also in their look.
Their clothes and accessories complete the artist that they EMBODY, so helping them do so, by offering them an inspired gift, will make them extremely happy and grateful.
Hip Hop dancers love their hoodies. Buying one for them can never go wrong.
Most of my hip-hop friends seem to have been born wearing them, as I can't really picture them dressed differently.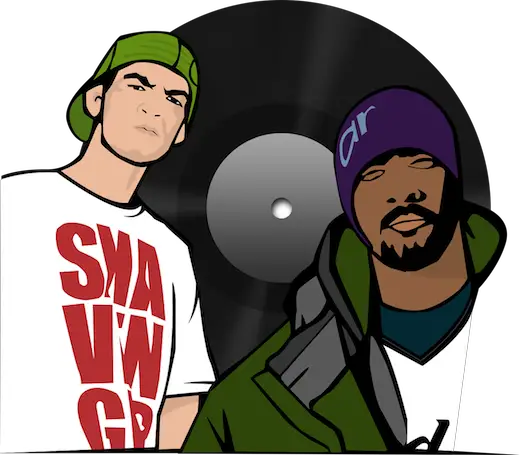 Hoodies are a symbol of Replace Image the hip-hop culture and worn with the right ATTITUDE they look cool in every situation, be it on the street or on the dance floor.
When it comes to other clothing items things get more complicated.
For example, they are picky about their shoes since they do make a difference in their DANCE ROUTINES.
So don't go there unless you know exactly what brand, what model and what size they need!
Hoodies are way easier to choose and guarantee the success of your gift.
In terms of chromatics, I would advise you to choose a black SHADE, as it will match any crazy pants or shoes your friend might choose to wear with it.
The size is important, but it's not crucial, since baggy hoodies are a thing.
So don't worry if you can't estimate it EXACTLY. The detail to pay attention to will be the fabric the hoodie is made of.
Your friend will most likely take it to rehearsals, so you want to make sure it is suitable for that.
Cotton and cotton blends are the best choices as they are breathable and resistant.
My favourite option on the market so far comes from TEEPUBLIC and it is the Eat.Sleep.Hip Hop. Repeat hoodie.
Why do I like this gift? 
First of all I love Teepublic because of who they are: a marketplace for independent artists.
Every product you buy is designed by an independent creator and each purchase supports an artist, a podcast or a STREAMER. I am sure your dancer friend or family member will love the idea too.
Secondly, the products themselves are of a high quality and come at an affordable price.
The hoodie I've recommended is made of a cotton and polyester blend, which is good for DANCING.
In terms of the model, you can choose between a classic hoodie, a classic zip hoodie, a lightweight or a lightweight zip style.
The colours available are black, navy, grey, red and purple. However, I would always go with the black classic one.
The sizes range from XS to 3XL, so you'll definitely find one that fits.
If you like the design and WISH to add more to your gift, there are also T-shirts, mugs and stickers with the same Eat.Sleep.Hip Hop.Repeat text on them to match the hoodie.
I'm sure your dancer loved one won't mind.
You know what they say: the more, the merrier.
Quick tip: If you consider yourself among the independent creators who would BRING VALUE in the dance marketplace, you could join TEEPUBLIC too and who knows, even design the hoodies yourself.
If you've got any ideas, share them with us.
Eat Sleep Hip Hop Repeat Rap Music Dance Gift Zip Hoodie
Perfect birthday bday christmas thanksgiving Halloween gifts for kids, mom, dad, brother, sister, son, daughter, boys, girls, friend, sports team fan who love to play, practice, train, compete or coach tap hip hop or rap music or dance lessons class party.
Useful Links