If you have a ballet dancer in your family or circle of friends, you are fortunate enough to be able to TRAVEL BACK in time each time you see them.
Your Guide
   Alexandra Romanmi
Recommendation For You:
Ballet dancers are these weird but lovely people sent to us from centuries back.
The way they MOVE, the way they talk and obviously their work on stage rarely seem to belong to today's world.
Given their peculiarity, it may be quite difficult to choose a gift for them, but I got your back.
Trust me, I'm a ballet dancer and we're not all that DIFFERENT after all.
Ballet dancers are usually dedicating their entire lives to this art, always trying to be better than they were yesterday and trying to achieve the perfection they see in their IDOLS.
We all dream of becoming Pavlovas and Nureyevs and for that we work hard EVERY single day.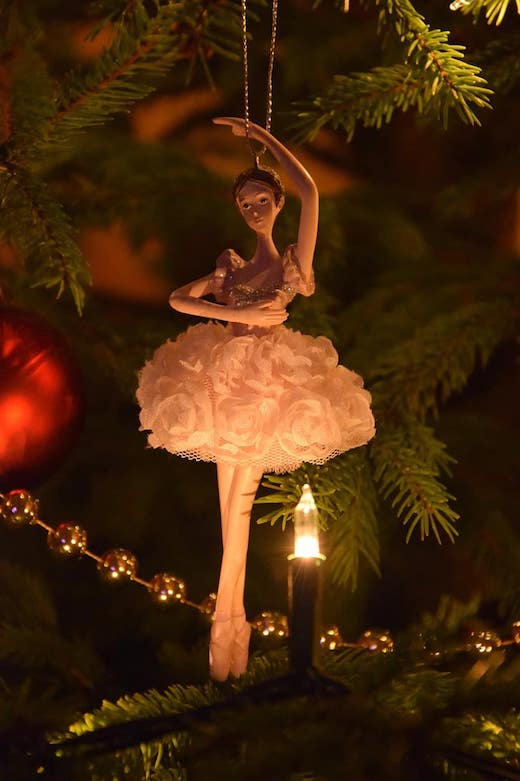 What is the most difficult part of our dance journey?
We have our instructors to guide us, but the most difficult job still belongs to us and our capacity to discipline ourselves not to stray from the path we've chosen.
Sometimes it is hard to do it on our own and all we need is SUPPORT from our loved ones.
If you're wondering how to do that, how to stay present in their lives even when you are not physically there…
..you can do it by offering them a little gift that will always remind them of your UNCONDITIONAL LOVE and SUPPORT.
Are you curious know my favorite gift my parents gave me?
To me, this was a little diary I got from my parents that helps me track my progress.
I have it with me all the time and while it helps with my work, it also reminds me of my parents and how much they CARE about my artistic career.
Most people tend to LEARN by organizing their thoughts in writing.
The SIMPLE ACT of using pen on paper clears our minds and helps us focus more on the tasks we need to achieve.
 It is almost like a form of MEDITATION, which is more than welcome after a tiring day at the dance studio.
Diaries come in all shapes and styles, but I honestly PREFER the ones that have some structure and exercises inside them, rather than the ones with blank pages.
They help you reflect on your day, even if you don't have the necessary INSPIRATION and don't know where to begin. They give you a starting point and it is very helpful.
Writing the Dance: Workbook & Journal for Dancers, by Richard Kent and Josie Bray, is always sitting QUIETLY in my dance bag.
It's a really great resource that helps me reflect on my training:
On what I like about it and what I don't like, but wish to IMPROVE.
It comes with exercises you can do after rehearsals, such as writing down what your strengths and weaknesses were during the rehearsal…
..what you ENJOYED and did not enjoy about your duo or group work that day, whose performance you liked best during the training session and so on.
There's also a Dancer Check-in section that helps you monitor your:
Sleep,
Hydration level,
FItness, and
Nutrition plan, as well as your mental health.
It feels like my mom is always there to CHECK ON ME, even if it's just through this diary that she offered me.
For a fun touch, next to any kind of diary you end up purchasing you can throw in this cute bookmark featuring … ballerina legs.
Useful Links