Christmas Time is usually vacation and celebration time. For dancers though, it's showtime!
Most of us are EXTRA BUSY for all of November and for a good part of December, with shows that are booked months in advance.
Your Guide
   Alexandra Romanmi
Recommendation For You:
Whether it's a full Nutcracker season at the opera, charity and fundraising performances or children's Christmas shows, we are all working hard during that period of the YEAR.
We're away from our loved ones, many of us even touring around the country, facing an all in all stressful time.
With that in mind, imagine what our perfect Christmas looks like: full-time relaxation mode activated.
All we really want is to SPEND TIME with our FAMILIES:
To cook together
Tell stories, and
Connect with the people we love the most
but also to take some time for ourselves:
To chill alone
Wrapped up in a soft blanket
With a cinnamon hot chocolate next to us, and
A good book as our companion
I'm OLD, alright? Don't judge me!
You'll get there too. Someone once told me that dancers and artists IN GENERAL are the oldest people on Earth.
They are centuries and even millennia old, depending on how many characters they brought into existence through their creations.
So I'm allowed to act like a grandma, ok?
Jokes aside, if you want to buy a Christmas gift for a dancer, a good book will do the job PERFECTLY.
Now, the TRICK is that while our reading list includes a wide range of subjects and genres (just like everybody else's), during Christmas, we usually focus on dance-related books.
The break we take from our rehearsals during the Winter Holidays makes us feel a little GUILTY…
..so continuing to maintain a connection with the dance world, even though a book, helps a lot.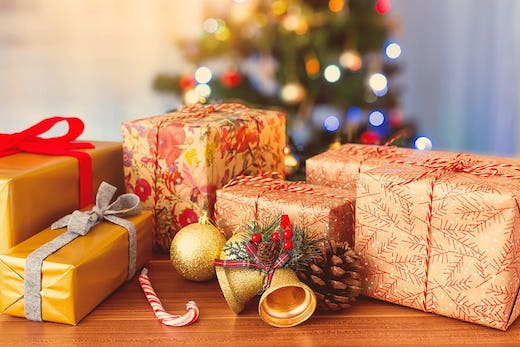 There are no right or wrong choices as long as you stay away from cheesy romantic novels featuring dancers.
I don't know anyone who TRULY loves those.
My number one book recommendation is Winter Season, A Dancer's Journal, by Tony Bentley.
I read it when I was around 18 and it just stuck with me. It's a stunning creation that I believe every dancer, regardless of the STYLE they practice, should read at some point.
As part of the dance industry, we strive to be our best versions all the time and sometimes we do get QUITE competitive.
It could be because we want that main role in the next theatre production because we got a dance battle coming up or PERHAPS because we're competing in the next International Dance Championship, but in the end, it doesn't matter.
When you reach the high level you've been DREAMING OF, a new fear starts creeping in: the fear of being the bottom of the top.
And this is EXACTLY What this book is all about.
It is written by a dancer for dancers and you can FEEL that in every word you read. Tony Bentley, the author, is a former ballerina who danced at the New York City Ballet under George Balanchine.
Winter Season documents her young adult life, describing the tumultuous decade she worked there.
While I have a long list of other titles to recommend, including more titles from the same author, here's a piece of advice:
If you truly want to surprise you dancer loved one, don't rely on other authors to write the all the books you buy!
Take your time and write a story yourself!
I promise you don't need to be a Pulitzer Prize winner in order for your loved one to fall in LOVE with YOUR CREATION.
Try it out and let me know how it turned out!
You can even share a synopsis with us if you want.
Who knows how many undiscovered talents may be hiding out there?
Useful Links