We've all seen those famous dancing ballerina music boxes in movies.
It somehow FEELS LIKE every little girl in American dramas has one.
Your Guide
   Alexandra Romanmi
Recommendation For You:
Well, I was a little girl once and a ballerina, but I never OWNED such a thing.
I remember WISHING for one, but for some reason, I never really got it as a present, so I bought it for myself years later.
Don't feel bad for me; it's not as bad as it sounds!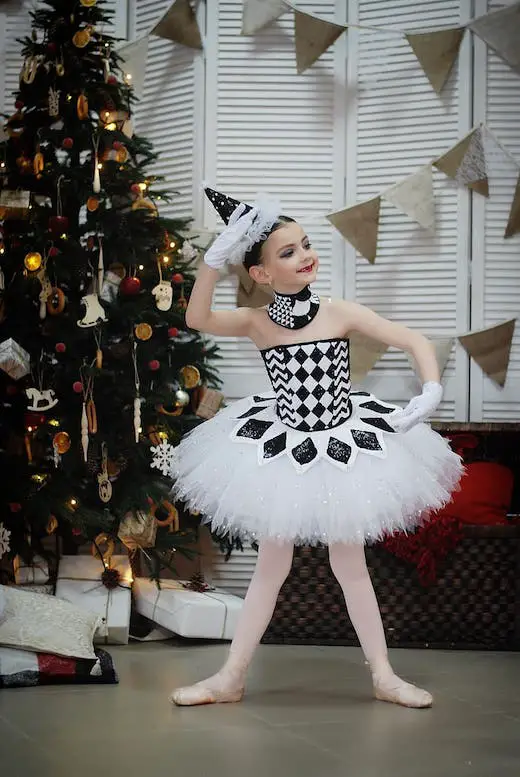 However, the older I got, the MORE INTERESTED I got in this particularly peculiar object and its history.
What are the cool things about this little box?
This little box is so much more complicated than you'd think at first glance. It's an ENGINEERING WONDER coming from as far back as the end of the 18th century.
Its mechanism consists of a metal cylinder with pins that protrude from it and pluck the prongs of a steel comb one at a time.
As decades passed by, the Swiss watchmaker SAW THE POTENTIAL in this mechanism and continued to improve its design until they got to the famous ballerina jewelry boxes we know very well today.
To me, these boxes always seemed almost MYSTICAL in nature. Watching the ballerina doll figurine twirling endlessly on the same tune is therapeutic; it is as close as I can get to a meditative state in the middle of the day.
Its movement manages to clear and unleash my mind, FOCUSING IT on the sole act of creation. This is usually how I come up with new ideas for choreographies – while watching the little ballerina spin around and around.
Buying one for the little dancer in your family seems to me like a GREAT IDEA.
Apart from its obvious purpose of storing jewelry, this object will…
..carry an immense sentimental value and could transform into something they could pass on to future generations of dancers in your family.
Remember, you can always choose to ENGRAVE SOMETHING ON IT in order to make it an even more personal and meaningful gift.
The ballerina boxes are actual time capsules and if you are fortunate enough to have one from an old member of your family, you definitely understand this.
If not, it may be the time for you to START THE TRADITION.
Every little girl wants to have her own storage space, even from a young age, as it makes them feel more like their mothers.
If that little storage space manages to have something of their own personality in it, it's even better.
There is a truly great company out there called the Music Box Attic full of people who love the world of mechanical music and ARE EAGER to share it with you and your little one.
With over 25 years of experience in this business, these people know how to make your gift special.
You can choose between a mechanical ware, which I recommend, or a digital module that can PLAY ANY SONG in their tune library.
You can also choose to engrave something directly on the WOOD or they could attach plaques with inscriptions anywhere on the item you order. They also offer a one-year guarantee and a lifetime warranty on all their products.
When it comes to the timeless ballerina boxes, they have almost 50 models available, but my favorite one is the Modern Wood Ballerina 3-Tiered Musical Jewellery Box.
Do I recommend it?
Yes. This is also the one I purchased a while ago and I still HOLD DEAR.
The high-quality woodwork is REALLY IMPRESSIVE, as it makes this box feel like an item meant to last in my family for multiple generations.
The interior is lined in plush fabric and it features a tiny mirror and the ballerina figure that spins around to the song.
The top has two large open compartments and a CENTRE STORAGE SPACE for rings.
The lower drawers feature open compartments perfect for necklaces, rings and bracelets.
The hardware and drawer pulls are made of silver and the exterior has a glossy wood finish.
The 18-note tune I chose was A Time For Us from Romeo and Juliet.
But they also have hundreds of other options available, from Schubert's Ave Maria to Bizet's Carmen or The Beatles' Yellow Submarine.
Moreover, if you can't find the tune you like, you can ADD a custom tune of your own, but that will increase the price a little.
There are also options for 22 note, 30 note or 36 NOTE MUSIC BOXES for the same model.
You can opt for a custom ballerina figurine – it could be Caucasian or African American – which also seemed like A REALLY GREAT THING to me, showing their attention to detail.
The engraving service is available for this item at a small additional price.
You can even add a logo, a little artwork, or a photo to the music box if you want. It is an OVERALL IMPECCABLE  product and it comes with equally impeccable customer service.
Remember that this comes from someone with slightly annoyingly high expectations when it comes to dance-related products.
I REALLY LOVE my ballerina box and I think it would make a timeless present for little dancer girls all around the world.
Useful Links