Whenever I buy a Nike pair of shoes, I think of two of my favorite Michaels in the WORLD:
Michael Jackson and Michael Jordan.
The combination may seem odd to you, but to me, it SIMPLY makes sense.
Your Guide
   Alexandra Romanmi
I was very little when I first saw the music video for Jam by Michael Jackson.
It featured two of the activities that were going to govern my childhood and teenage years, dance and basketball, performed by the LEGENDS themselves.
I loved Michael Jackson already, I was trying (and constantly failing) to imitate his moves, I knew the lyrics to all his songs and I had already watched a concert from the Dangerous Tour on an old VHS belonging to my parents…like 50 times.
But who was the mysterious tall man playing basketball and trying to learn how to moonwalk from the king himself?
My dad solved the mystery for me: that's Michael Jordan. And that's how it all started.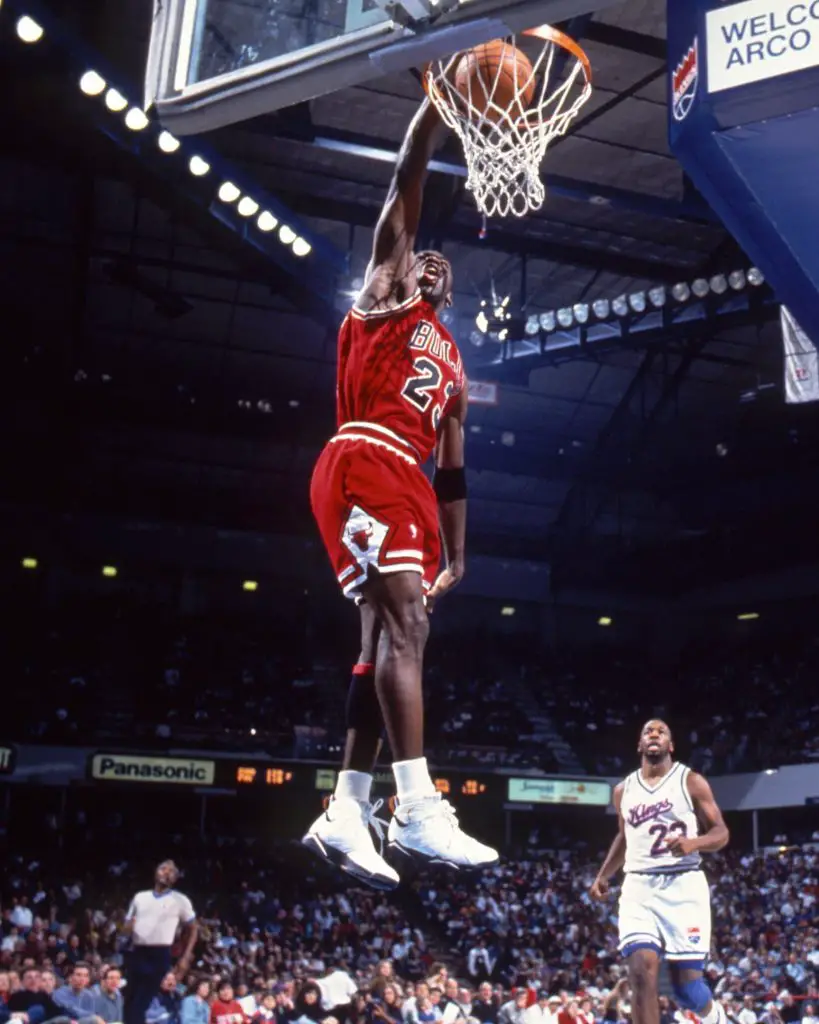 Since then, I have watched and learned as much as I could about him and about basketball in general. Sometimes, I even PLAY. I'm not wonderful at it, but it's a great exercise to keep me in shape as a dancer.
If you know Michael Jordan, you also know about his long and successful collaboration with Nike, so my little story makes sense to you now.
When it comes to dancing shoes, Nike is a legendary choice, just like the people who REPRESENT it.
I've made a list with my favorite models to help you choose the best shoes for your dancing classes and I hope someday one (or more) of you, the people reading this article, will be just as great in your fields as my heroes were in theirs.
If there's a person in this world who would love to TALK about sneakers day and night, will be Seth Fowler.
I usually go on his YouTube channel before buying a new pair of sneakers to look for his review about it and in 99% of cases, he did not disappoint me.
When I finally decided to buy a pair of Nike for my dance training, he (oh, well, his video [below]) was actually the one who convinced me that the Joyride Run Flyknit is the right choice for me.
I was looking for something comfortable, flexible and lightweight and that's what I got.
Joyride Run Flyknit feels like a bear HUG to your feet. It has little foam beads strategically cushioning the high-pressure points in your heel, midfoot and forefoot.
 The TPE (thermoplastic elastomers) bead system refers to a dynamic system that contours your sole, supporting in during MOVEMENT and adapting to the change in position.
The energy return is great thanks to this innovation and it makes difficult routines just a little more bearable.
The Joyride system is the result of years of research at Nike and it translates into 14% greater shock absorption compared to other foam systems they've developed in the past.
The upper is made of using Flyknit technology and it is very breathable, fitting your foot like a sock. The rubber placed on the high-wear areas makes the shoes very durable, hence a very good long-term investment.
They are very lightweight – 11 oz (323 g) for a men's size 9. The offset is 8 mm (32 mm heel, 24 mm forefoot).
The sizes (for both men and women) range from 38.5 (EU) TO 49.5 (EU) and they recommend you get half a size up your normal size as the shoes tend to run small. Here's a useful size guide for you.
They got lots of stylish color combinations you can choose from and a "Design Your Own" option.
I got them in pink – I'm a ballerina, what did you expect?
Pros
I love the fact that you can customize the shoes and give them a bit of your personality.
The 10.000+ beads system is extremely comfortable and it also looks very cute. Pro Tip – If you own a dog (or more) keep your beloved Nike shoes out of their field of vision.
The foam collar and low-cut design are very delicate around your ankles. I usually get blisters around the Achilles tendon, but it did not happen with this model.
There was so much work that went into developing the right kind of beads to cushion the feet, that I was stunned when reading about it. It's amazing how far we got from wooden shoes made just a few centuries ago.
Cons
They can get pricey.
They're available in very light colors that usually get dirty pretty easily.
FOR WOMEN:
FOR MEN:
Since I started talking about Michael Jordan at the beginning of the article, you were probably expecting to see this in my top: the Air Jordan 1 Mid.
I'm predictable like that, I know.
However, they made it to my list for good reasons. Carrying the tradition of the Jordan brand that started in 1985, this model is inspired by the very first Air Jordan 1.
The Air-Sole unit offers very good cushioning while keeping the shoe lightweight enough to dance in.
The concept of the Air-Sole unit dates back to 1977 when aeronautical engineer Frank Rudy told Phil Knight about his innovative idea:
How about placing air in the shoes they made for superior cushioning? 
And they tried and SUCCEEDED succeeded.
Today Nike places tiny bags of pressurized air in the midsole, under the heel and forefoot. Now you know what you're wearing!
The upper is a combination of leather and synthetic material, making it a durable yet FASHIONABLE shoe. The outsole is made of rubber which provides it with a good grip on the floor.
I especially recommend it for hip-hop and breakdance sessions involving lots of tricks.
If you don't like the slightly higher upper, you can always go for the Air Jordan Low model that may satisfy your needs better.
However, I like the mid one as it provides great support for the ankles. The highs are a little bit too much for a dancer, as they block some MOVES at the ankle.
There are a few color combinations you can choose from, but I personally prefer the Black, White and Noble Red ones.
Pros
These shoes are timeless as they continue the legacy of the Jordan Brand.
They're a compliment magnet when worn outside the rehearsal hall, as they make pretty much any outfit look extra cool.
They are comfortable thanks to the Air-Sole unit.
I like the ankle support.
Cons
I don't quite like the combination of leather and synthetic material.
The colors look a bit different in reality than in the pictures on the website.
The embodiment of yet another Nike Technology, this time the Nike React Foam Cushioning System, the Air Zoom Vomero 14 comes in HANDY for your training sessions, rehearsals and shows.
They are proof that superior cushioning and great energy return can go hand in hand.
After thousands of hours of testing and hundreds of chemical experiments in Nike's research labs, the React foam was launched in 2017 for basketball footwear.
Later on, they transferred it to running shoes as well and now we can benefit from it in our dance routines.
The statistics showed that the foam alone provides 13% greater energy return than older generations of Nike foam, such as the Lunarlon foam.
On top of it, the shoes also feature Nike's Zoom Air technology which refers to tensile fibers knit inside the pressurized Nike Air unit, offering a very springy response every time your foot touches the ground.
So you can JUMP all you want, as these shoes will help you reach the ceiling.
Air Zoom Vomero 14 comes with a breathable mesh upper and foam pods inside the collar for superior comfort and great support.
They weigh approximately 306 g, the offset is 10 mm and they are available in sizes ranging from 39 to 49.
The color scheme revolves around black and blue combinations, but there's also a white and pink combination if you wish to stand out.
Pros
The combination of innovative Nike technologies will help you care for the health and comfort of your feet.
They're very lightweight and that helps a lot during dance routines, as I am used to sock-like ballet shoes.
They're flexible and don't need time to break in.
Cons
They are an expensive acquisition.
The very thick padding around the heel can make it more difficult to control during pivots and the heel can slide a bit more than intended.
FOR WOMEN:
FOR MEN:
#4: Air Zoom Pergasus 37
Cute, cute, cute!
I love Air Zoom Pegasus' design, colors, shape and name. Yes, it reminds me of the GREAT MYTHICAL creature, the winged divine horse.
The shoes look like tiny rockets and thanks to the science and technology that went into creating them, they even feel like rockets.
The mesh is specially designed for ultra-effective breathability around the areas of the foot that usually get HOT FAST during exercise.
They benefit from the same Zoom Air technology that will make your routines smoother and less tiring, thanks to the responsiveness of the materials.
In terms of cushioning, these shoes feature ST foam that will prevent sore feet after a LONG day in the rehearsal hall.
The high-impact moves in your routine will be made easier thanks to the waffle pistons placed in the outsole and designed to absorb the shock.
If you have problems with your Achilles tendon, always getting blisters when wearing new shoes, Pegasus 36's got your back as the heel collar tapers away around the tendon, protecting it.
They weigh around 8 oz (229 g) – women size 5.5 and the offset is 9.45 mm.
They are available in sizes 35.5 to 43 (women's models) and the color scheme is very RICH. However, if you don't like any of them, you can choose to design your own.
Pros
They are very lightweight and seem like you're training in a sock but benefiting from well-researched running shoe features.
I love the fact that they are customizable.
The color scheme is very feminine.
The breathable mesh that keeps the feet from sweating excessively is a very good addition.
Cons
With all the customized options, they can get pricey.
The heel tends to slip out if you don't get the exact right size.
FOR WOMEN:
FOR MEN:
So here's a pair of shoes coming from a running marathon straight on our stage. Among runners' favorites, this model promises to be a very flexible natural MOTION shoe.
It's almost like you are running (dancing) barefoot.
The stretchy upper comes as a continuation of your skin, while the low foam density keeps your foot connected to the ground.
This may be the closest Nike gets to an actual ballet shoe.
And I LOVE that.
Flexibility is ensured thanks to the heel-to-toe grooves that allow your feet to go on multi-directional trajectories without feeling trapped inside the shoe.
The tongue provides a seamless fit and it does not get uncomfortable after long training sessions, thanks to the bootie construction that integrates it.
The pivots are very easy to perform as there is no heel counter. The upper is made of Nike's signature breathable mesh and synthetic overlays that INCREASE the durability of the shoe.
They weigh around 8 oz (men's size 9) –so they are among the lightest sneakers you can get. The offset is only 6 mm.
There's a wide range of colors you can choose from and a "Design Your Own" option available. The models are available for men and women with differences in the size range (from 6 to 15 US).
Pros
Less is more is their motto and you'll most likely appreciate that if you are like me and love to train in super lightweight ballet shoes.
The heel-to-toe grooves are awesome in terms of the flexibility they offer.
I love the Design Your Own option as you can make them fit your personality a bit better.
Cons
They have a tight fit and if you have wider feet, you may find them more difficult to wear.
I would have loved for the synthetic overlays on the upper to be actually genuine leather. It would have made for a more durable product in my opinion.
FOR WOMEN:
FOR MEN:
Nike will always be among my favorite brands of footwear. The INTENSE research they put into creating the right design for their customers' needs is usually paying off, making their shoes comfortable and adapted to the activities they are purchased for.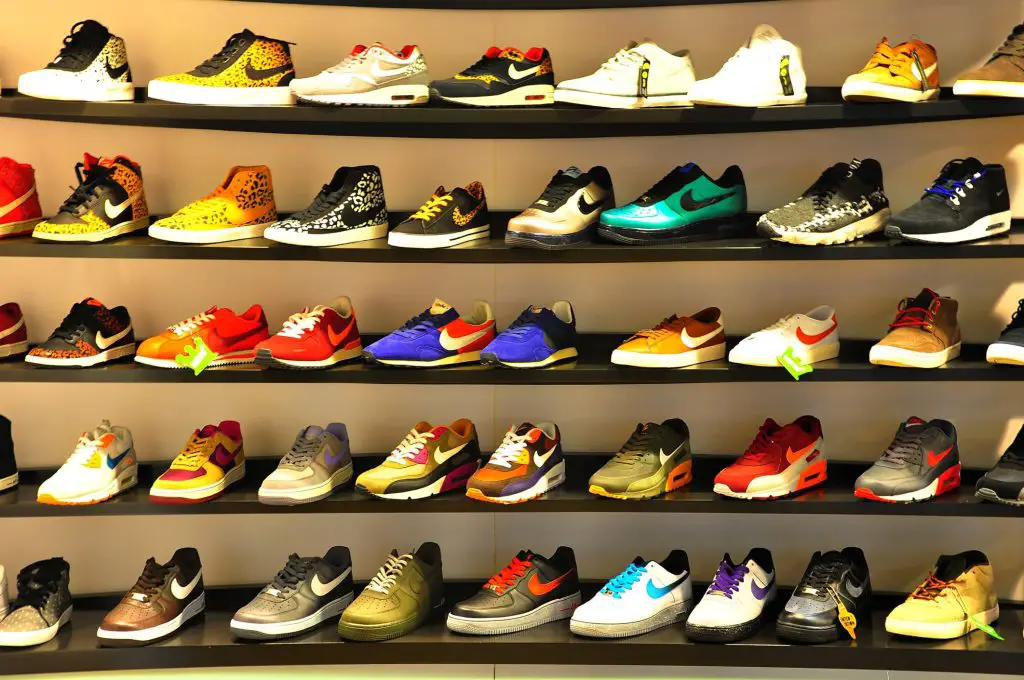 To me, they also carry another meaning, a sort of connection between myself and some of the legends I admire the most. It may sound childish, but it's true.
Now the question is, who's your all-time inspirational hero?