Playing soccer indoors has many advantages; you are LESS RELIANT on weather conditions affecting your performance and the surface is always the same and won't become bumpy, too wet or too hard.
   Your Guide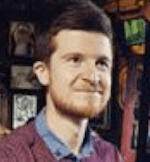 Alex Waite
However, the surfaces of indoor pitches are usually harder than any other surface so when you choose your indoor boots, comfort and support are essential.
Playing on harder surfaces generally puts more strain on your joints so ENSURE your feet are comfortable will prevent injury and improve performance when playing indoors.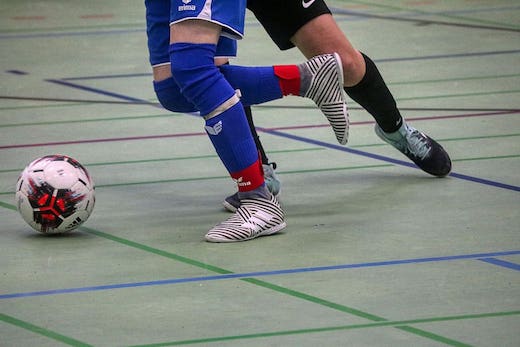 In the past, you would have to reply on regular trainers or astroturf boots to play indoor soccer.
I wouldn't recommend this as you will eventually pick up sprains, blisters and feel generally uncomfortable. Luckily now, manufactures have started making supportive, specialist indoor boots to use on harder surfaces.
#1: Nike Mercurial Vapour XIV
The Nike Mercurial Vapour XII boots are EXTREMELY lightweight yet incredible supportive of your feet.
They are designed for comfort, speed and agility but also support your balance with excellent grip. They don't compromise your technical ability when playing either.
In addition to being extremely comfortable, these boots also look sleek, modern and are available in a range of colours and designs if this is what you desire in your boots.
Their stretchy design means you can easily slide them on and give a comfy, spongy feel.
Key Features
Breathable mesh material
Lightweight outer lining supports comfort and flexibility
Rubber outer-sole is designed for balance
Foam innersole supports control and touch
Specification
Available in sizes from 3.5 (children's) to 12 (adults)
Six different colour variations
Lace up fit
Slimmer fit design
Pros
Extremely comfortable and breathable
Supports speed and agility on harder surfaces
Long lasting and require little maintenance (if you never use them outdoors.)
Cons
Players with wider feet may struggle with comfort due to slim design
Due to smaller sizing, you may need to get a size bigger than your original shoes size.
Adidas have created a modern, indoor version of the iconic Predator football boots with the Tango 19.3 design.
These boots are extremely COMFORTABLE and fit well to your feet with flexible material, which also helps with shooting and passing control.
Their rubber soles are perfect for indoor football on harder surfaces and help to support quick turning and give you excellent balance.
Although these boots don't match the boot version of the Predators in terms of style and aesthetic, they look modern with a stitched design and can be purchased in a range of different colours.
Key Features
Specification
Lace up closure
Available in black, grey or blue
Narrow fit
Pros
Upper ankle lining offers extra support for joints
Stretchy material makes it easier to put on and supports mobility and touch
Well supported rubber soles and spongy feel supports shooting and passing.
Cons
Narrow fit may not be suitable for wider feet players
Not the most durable option as damage has been caused to the rubber sole after frequent use.
Wherever I've played or watched amateur football in the world, I've always noticed players wearing the Adidas Mundial shoes on concrete or indoor pitches.
I've also seen people wearing them as their EVERYDAY shoes!
This is testament to their amazing design and style. They are simple footballing boots with a more historic feel and look compared to more modern football boots with the three stripe Adidas branding and black and white colours.
However, these shoes are also well designed to support your feet on indoor surfaces and provided one of the most durable and long-lasting pair of shoes you can purchase.
A definite buy for the nostalgic football player.
Key Features
Authentic kangaroo leather on upper part of shoe
Combination of leather and suede material
Gum rubber sole supports feet on hard surfaces
EVA cushioning gives the shoes a lightweight feel.
Specification
Lace up fit
Larger tongue at top of laces
Only available in black and white
Pros
Kangaroo leather provides a quality material compared to other shoes
Suede material helps to support grip and control indoors
Very long lasting
Cons
Heavy feel on first wear so they require some breaking in before fitting comfortably.
More expensive option, available for around £80-£110
The Nike Lunar Gato shoes are one of Nike's flagship indoor shoe designs and were made specifically with small sided (5-a-side and 7-a-side) matches in mind.
A range of quality materials have been used to make these shoes which helps to SUPPORT player touch and control.
I have seen freestylers wearing these shoes and they produce eye-catching tricks and close control while remaining comfortable and flexible at the same time.
But the Lunar Gatos are also very durable when used on harder surfaces and provide a great option if you are playing regular football on these types of surfaces.
Key Features
Upper material of goat-skin and mesh
Criss-cross stitching design on side of shoes
Over-lay on front of toes provides protection and durability
Outer-sole mesh helps with breathability
Foam inside shoes supports comfort.
Specification
Lace up fit
Available in four different colours
Slimmer fit
Pros
Design of the shoe offers great protection
Very durable with a range of materials making the shoe long lasting
Lightweight feel and cushioning provide excellent comfort
Cons
Blend of colours and designs isn't aesthetically pleasing to some
Heavy duty front toe materials can cause friction if shoes are too tight.
The Puma Invicto Sala offers excellent comfort for players due to the high-quality materials used to make the shoe.
A range of materials ensures they shoes are suitable for indoor use whilst also supporting the touch and technique of the player.
Although the different materials make the shoes feel slightly heavier, they do not compromise your footballing experience.
If you are a defensive player who receives or makes a lot of tackles, then this shoe should be your first choice.
Plenty of protection is offered around the toes and lower foot to prevent injury from impact.
Key Features
Non-marking outsole helps to support player grip underfoot
Geometrical soles of shoes help with acceleration and speed
Blend of leather, suede and mesh on the upper shoe ensures they are durable when used indoors but also breathable and comfortable.
Rubber toe helps to lessen impact when tackling or receiving contact on the toes.
Specification
Removable in-sole
A vast range of colour combinations are available
Available from children's size four up to size 14
Traditional lace up fit to secure foot in place.
Pros
Fit of the boots are extremely comfortable whilst also supportive on indoor surfaces
Suitable for wide feet players
Boots provide excellent traction on indoor surfaces, helping to support speed, acceleration and balance.
Cons
One size bigger may be required for players due to the toe length being slightly longer than anticipated
These boots will wear easily if not used solely for indoor use.
If you are looking for a shoe that fits like a glove and keeps your feet comfortable, then the Puma 365 Ignite 2 range are a GREAT option.
The light materials used on the upper shoe help with the movement of your feet when turning, passing or controlling the ball.
These shoes are also suitable for more skilful players looking to get past their opponents with quick tricks or pace.
The 365 Ignite 2s are also extremely stylish. A sleek design compliments the comfort of these shoes well.
A blanket colour covers the entire upper of the shoe while a white, rubber material underfoot ensures you have enough grip.
Key Features
Fabric outer material on shoes means they are lightweight, breathable and comfortable
Lightweight materials help with easier and quicker mobility on indoor surfaces.
Textile inner is soft on your feet and prevents any friction or discomfort.
Gum rubber sole and tiny indents under foot offer excellent grip when moving and accelerating.
Specification
Available from size 6 to size 13
Lace up closure
A range of colours are available to choose from.
Pros
Flexible and soft materials support player mobility
Cushioning underneath the foot offers comfortable support on harder indoor surfaces.
Excellent materials keep the shoes lightweight but also support the durability of the shoes.
Cons
Thin tongue does not offer much protection and can cause some discomfort if not secured or positioned properly before playing
The slimmer design of the shoe is not suitable for players with wider feet.
#7: Puma Future 5.2
Puma attempted to release a modernized boot with the Future 2.1 model.
The UNIQUE design and style of the boot is extremely modern and the endless ways to lace up these boots makes them unique but also stylish.
Lightweight materials make these boots extremely comfortable and the meshed design has an almost futuristic look without compromising the quality of the boot or your playing experience.
World Cup winners Marco Reus and Antoine Griezmann sport these boots showing they are suitable for players with excellent Shooting Ability and control.
If you want a boot that is modern and breaks the trend of how boots look and feel, then the Future 2.1 boots from model may be the boot for you.
Key Features
Customised lacing system to suit your foot size and shape
Net fit technology supports an excellent touch and lightweight feel
Evo knit sock supports upper foot and ankle for comfort
Rapid sprint out sole caters for quicker players and bursts of acceleration.
Specification
Endless lacing possibilities with net fit
Firm ground and artificial surface studs available
Size 6 to 13 available
Available in a range of colours with different customization options available.
Pros
Quality, modern materials make the boots extremely comfortable and lightweight
Sizes fit true to feet with no up or downsizing required
Unique looking boot which hasn't been replicated by any other brands.
Cons
Design is quite slim line so aren't suitable for wider feet players
Although artificial surface studs are available, these studs can be felt under foot which can cause dis-comfort.
Conclusion
It's important to remember that your feet will be under more PRESSURE when playing on harder, indoor surfaces. Whichever shoes you choose for your indoor matches, ensure they fit well before going out and using them on the pitch.
Some shoes are slimmer and less flexible so you may need to go a size up to ensure extra comfort. While the Mercurial Vapours and Adidas Predators are slimmer options, generally, their flexibility provides a good fit for players.
If you are playing at a quick pace too, these boots offer great agility as well as support for your TECHNIQUE. But if you want longer lasting, more durable boots, try the Mundials or Nike Lunar Gatos.