If you are a soccer coach, or a player leading your team's training sessions, having lots of EQUIPMENT is part of your DNA.
Having bestquality soccer equipment is helpful to plan and deliver effective training sessions but it's also important to have durable items which can withstand players treading on them or balls hitting them regularly.
Your Guide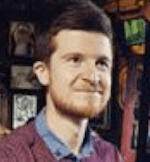 Alex Waite
If you are on a tight budget, the two pieces of equipment you really need are bibs and cones.
These to items are vital to organizing your players and sessions. If you only have limited money, then buy these two items in bulk.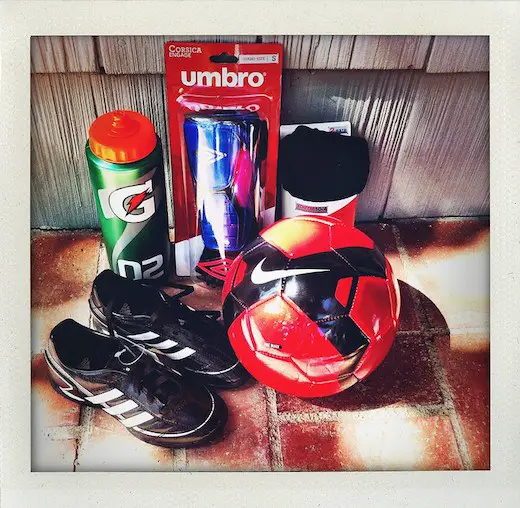 When I hold training sessions, I have much more cones and bibs than I need, to ensure there are enough for the players at training.
However, if you have more of a budget, you may wish to purchase goals, agility equipment, mannequins etc.
But don't ignore the basic equipment and choose the more lucrative items! This will cause problems when holding your training session.
Mitre offers one of the most affordable yet high quality items of football training equipment AVAILABLE.
They have a huge selection of training equipment to help support player development and to provide coaches with everything they need to hold effective and engaging training sessions for their players.
If you are looking to buy certain items in bulk too, such as bibs, cones or water bottles, then Mitre offers excellent prices for this.
Also, the quality of their products is durable, so you won't keep having to re-purchase items once you have them, which is sometimes the case with cheaper alternatives.
Key Features
Around 60 pieces of training equipment are available from Mitre
Bulk buying bibs, cones and water bottles is available.
Good quality materials used for all Mitre equipment
Specification
A range of sizes of equipment available for children and adults
Plenty of selection on products
Pros
Bulk buying available
Cheaper option compared to competitor brands
Lots of selection on products, but kits for agility, target practice etc are available too.
Cons
Some equipment available is unnecessary and useless for training purposes (e.g. corner flags).
Sizing when buying in bulk may not be suitable, always check size guides before buying.
Mitre Agility & Speed Training Kit
Forza are an EXPANSIVE brand who specialise in high quality football training equipment.
The company is always looking for the next best material and training equipment to put on the market which is great for players and coaches who are looking to improve and add to their available equipment stock.
The products Forza offer is slightly more expensive than other brands, but you get high-quality, long lasting products as a result of this and their selection of items is a footballer's dream.
Key Features
Large range of training equipment available, over 50 items
Different equipment is available for different skills (e.g. passing, accuracy, speed and agility)
High quality and durable products are available
Specification
Many sizes available for different products
Some products come with accessories (e.g. cone holders.)
Pros
Excellent range of high-quality products
Best range of products to develop specific skills (e.g. passing, shooting etc.)
Good range of different products, such as, tactics boards, cones, goals etc.
Cons
More expensive than other, similar brands
Some items in training packs may not be necessary to our training purposes.
#3: Sondico Training Equipment
If you play amateur football in the UK, you are likely to come across Sondico due to its popularity and affordability among GRASSROOTS coaches and players.
Sondico has been one of the leading brands in football training equipment in the UK. Their range of available products for training is huge. You can buy cones, bibs and SOCCER BALLS in bulk for exceptional prices.
Sondico also have a great reputation for goalkeeping equipment, including goalkeeper clothes like tops and gloves.
Their popularity among goalkeepers has seen top keepers such as former England internationals David James and Peter Shilton the brand in the past.
So, if this is an area you or your team are looking to improve then Sondico should be your first port of call.
Key Features
Huge range of training equipment available to purchase
Lots of bulk buying or individual options for essentials (like cones)
Specification
A range of sizes are available for junior players up to adults
Lots of high-quality materials are used for training equipment (materials usually specified on website.)
Pros
Cheapest prices available for bulk buying or individual items
Great selection of outfield and goalkeeping training items
Around 90 different training products are available to purchase
Cons
Cost can sometimes compromise the quality of the products.
Some training products aren't strictly important and may be cheaper to buy elsewhere (e.g. referee cards, a matchday notebook etc.)
Conclusion
When buying your football training equipment, it is worth considering what you, as an individual, want to ACHIEVE, or what you want your team to achieve, if you are a coach.
This will help you plan effectively and think about the equipment you need for yourself or your players.
Do you need to improve player agility and fitness?
You will need an agility set; do you want to improve passing accuracy?
You will need cones and balls. This process may take a while as your get to know your players or your own style of play, but it's a good process to break down your goals.
When purchasing equipment, CONSIDER brands like Mitre and Forza. Both are still go-to manufacturers for many coaches because they are reliable and durable.
It may be worth spending a little more for something durable and of a good quality.
You don't want to spend extra time re-ordering and planning your training when you could be enjoying it!