Soccer is a wonderful sport: exciting, passionate and inspiring for millions worldwide. Soccer offers much to the participant as a supporter or a player.
Entire communities and cultures revolve around what is considered the most popular sport on the planet and we now live in an age where football is an accessible sport across the world. You can watch or play football anywhere.
Your Guide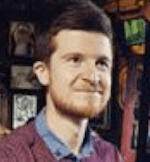 Alex Waite
Some of my fondest memories are about supporting or playing football and I have found it to be both a source of joy and frustration on many occasions. I have a clear mental image of some of my first football equipment.
My first pair of Nike Tempo Astro turf boots which I used to kick a sponge ball around the school playground, my first pair of shin pads, goalkeeper gloves and my first training kit.
All are remembered because of my absolute passion for playing the game as a child growing up in London.
However, things that revolved around football used to be a lot simpler, even ten or so years ago.
This is because the internet, the growth of Sky Sports and the accessibility of the game means there is now so much more choice that is readily available to us as football consumers.

It can be daunting in the modern market to find the correct footwear, clothing, or shirts as there is so much variety and so many outlets competing. Now, the highest quality branding and equipment are readily available at the click of a button.
There is no doubt that football is enjoyed most when you have the right equipment and products to keep you comfortable so you can focus on playing and enjoying the game.
There are a few recommendations that can help to make getting into football and selecting your equipment more of an easy process.
After you get started, your interest will grow and before you know it, the beautiful game will consume what you buy, read and watch (in a good way!)
If you are considering playing football but are unsure of what essentials you will need or how to wear or put on certain equipment, this short YouTube video gives you a quick overview of what you will need before you jump into the amazing world of football (or soccer).
How to Choose The Best Football(Soccer) Boots
​Football boots are no modern invention. The first documented pair of boots were found in Henry VIII's Great Wardrobe as far back as 1526.
It's unlikely the famous former king of England had a pair of Nike Vapours or Adidas Predators in his wardrobe though because the football boot has evolved over time to suit the modern player.
The lengths and materials of studs have changed and designs of the boot are altered and tweaked continuously by top brands to ensure comfort and to support the player's technique in the modern game.
But the latest modifications made to boots are usually made for the elite players and the newest boots to be released will regularly be offered to professional players before they are even on the market for anyone else to wear.
So try not to be too jealous of Ronaldo's or Messi's new boots as they probably aren't even available to the public yet.
For anyone involved in the game of football, whether it be coaches, players, managers, or even sometimes spectators, depending on where you are watching a match, a good pair of football boots is an essential piece of kit at all levels of the game.
What To Look For
​ Players place the importance of football boots almost on an invisible scale. At one end, you have the purists, who feel the boot is a humble piece of footwear which is designed to be practical and its job is to withstand the wear and tear of kicking, tackling and running.
For these players, the boot doesn't have to look good but does what it's designed for.
On the other end of the scale, the more aesthetically inclined footballers believe the boot is as much about look and style as it is about practicality.
These players will tell you that the type of boot a player wears is reflective of the type of player they are on the pitch; for instance, if you're a player with loads of tricks, then you will wear a bright, colorful, probably bespoke, pair of boots.
Indeed, once you start buying boots, you may end up like boot collector Jay Mike, and other football boot enthusiasts where style is everything.
While it is nice to have a good-looking pair of boots, their sole aim is to provide support for your feet while playing and to keep you comfortable on the playing surface.
There are so many different types of boots out there on sale and the price range varies massively.
Once you've chosen your preferred boots, you may be tempted to personalise them or to choose a pair in your favourite colour, you could have laces on the side of the boot, a longer tongue, hi-top designs with an ankle support – the possibilities and variations are endless.
The type of boot you choose will depend on your playing experience. If you are more experience, then you have probably found a brand that suits you best.
But, if you are just starting out, going to a shop and trying on a pair of boots is hugely important and comfort is your main priority (you can always add nice designs and modifications once you've committed).
It may sound obvious too, but ensure you get boots in the correct size. If you are unsure of your foot size (this varies in each country) there are plenty of guides online or in local footwear shops to help.
As a general rule – If you are uncomfortable in your boots then you are likely to have rashes, blisters or, even worse, play badly, as a consequence.
​These traditional black and white boots are well known for their sentiment – some of the world's greatest players have worn them, Johan Cruyff, Pele and Maradona were all Puma King wearers.
These elite players gave the humble black and white boots iconic status among sentimental fans and, although they are rarely worn by modern professionals, most amateur players will agree that these boots are timeless in appeal and comfort.
But the appeal is not just from their history of being among the footballing greats, they are simple, incredibly comfortable and a long-lasting pair of boots.
I had a pair for almost three years before they became torn; they were able to withstand muddy, waterlogged pitches, bad tackles and wayward shots. These boots aren't flashy, just simple and effective for your first pair and a very low-risk choice taking comfort over style.
They are affordable, too, so you will be getting a great pair of boots without paying over the odds.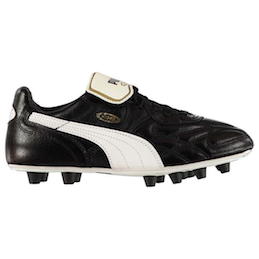 ​How To Choose The Best Football(Soccer) Books/Biographies 
​​Sometimes, you might find that you have a burning desire to learn more about the wonderful game of football, whether it is to brush up on superstars of the game, like Messi, Ronaldo, Maradona or Pele, or to learn more about the tactical side of the game, you could even consider reading up on training routines and drills.
There's something for everyone and journalists, coaches, ex-players, managers and agents love releasing the latest story or insight so the options never run out and new ideas are being released and printed all the time.
At first, picking an interesting football book may seem a bit overwhelming as there are quite literally millions of footballing books and stories to choose from. I still spend hours gazing hopelessly at the racks of football books in my local library, hoping to find the next eye-opening book.
It has taken me a while to narrow down my footballing interests but when you get the choice right, you will be satisfied and feel more enlightened about the game than ever before. Equally, don't be put off if you choose a book and don't enjoy it at first. Remember, there are plenty of titles to choose from.
What To Look For
​Luckily, the football book market is constantly growing as regular fans are becoming more educated and informed about the workings of the game thanks to mass broadcasting and television and radio analysis over the past half century.
Although a lot of the TV and radio content is based around analysis of the game, with pundits offering their expertise on the latest talking point, the book content for football varies massively. There are books offering depth analyses of the professional game or even individual teams.
The heroics and despair of amateur football have been documented more than ever over the last 10 to 20 years and now even regular fans are writing books about their experiences as people want to read about the nostalgia of following a team religiously.
How you choose the book will often depend on what you value from watching football. Do you prefer trying to understand how Pep Guardiola's team plays football?
Or do you want to know why a young man from England traveled to Micronesia to set up a national football team for the sleepy island of Pohnpei?
The scale of choice is as different as the two examples above (they are both based on real books coincidentally.)
This variety of books does make it harder to choose, but you can get good recommendations and reviews from magazines like 442 and When Saturday Comes if you want to read an overview of the most up-to-date titles.
Listening to football podcasts or radio shows also reveal new and interesting titles you might be interested in, as journalist and experts quite often refer to new books in their analysis.
But be mindful of some of the older books too as I have found some of them to be just as informative as the latest releases.
Over time, based on how much you read about football, you will begin to ignore the works by particular authors you don't enjoy reading, but you'll become more aware of the author's work that you enjoy.
It generally depends on the preference of style and content, but once you find the books you love, you will find your choices educational and enlightening, leaving you with a passion for reading more about the beautiful game.
I used to believe the best way to select the best title was to pick around 5 books that engaged me, but I often found I didn't end up reading a single one of the books I chose.
So, I now pick one book which engages me the most based on what I read from the blurb and opening pages and this is the book I stick with until the end.
To date, I have read every book where I've just picked one as it narrows down the choice and I enjoyed them all.
Taking this bit of extra time to decide is critical, but I aim to read one football book a month so it always worth the time.
There are a number of great, modern footballing books which focus on analysis out there, but to gain a greater insight into the statistics and tactics behind modern football, The Numbers Game is a great place to start.
You do not need to be an expert to understand David Salley and Chris Anderson's number crunching and tactical analysis behind the manager's team's successes in modern football but it will make you see and appreciate modern football in a new light.
Salley and Anderson unpick big questions about why goals are so valuable in the professional game, why corners are practically useless and why buying a star striker is so invaluable to any club.
Their style of writing has an academic feel at times, but this is balanced out with interesting anecdotes about top managers and how their philosophies impact the top level of the game, particularly in the European leagues.
If you've ever watched a professional game of football and you want to know more, this book is your ultimate guide to understanding the professional game.
I certainly see the game in a more analytical sense after reading this very informative yet engaging football analysis and no longer take a simple match of football at face value.
Guardian journalist Sean ingle added further recommendations for this renowned football book in his article when the book was released.
The Numbers Game by Chris Anderson and David Sally
How To Choose The Best Football 
(Soccer Ball) 
​The importance of the spherical object that is the football can often be underestimated.
When coaching and playing, I have seen players completely lack any respect for this piece of equipment by sitting on footballs, standing on them, attempting to do tricks and booting them over fences (albeit sometimes accidentally).
What would the world be without football itself? The game would not be able to exist without it.
Footballs have evolved over the years from the barbaric use of inflated pigs' bladders in medieval times to aerodynamic missiles used in the 2010 World Cup, designed to swerve in flight to deceive goalkeepers and opponents.
The majority of footballs made in the past 10 to 15 years will most likely behave strangely when you hit a shot with all of the power you have or if you kick them as hard as you can.
But they are also designed now to support the player in the modern game.
Thankfully, this means that footballs can no longer freeze in winter and that you don't have to stitch them up like our footballing forefathers used to in the earlier forms of the game. Footballs now are a lot safer and are made with the player's technique in mind.
What To Look For
​Choosing a good football is important at any level. If you choose a lower-budget ball, then the chances are that it won't be as durable as a more expensive option.
Cheaper footballs will usually lose their shape quicker and you will start to see bulges coming from the inside core part of the football. The leather exterior will also begin to peel much quicker than if you buy a more expensive football, as they are made from cheaper materials.
Cheaper footballs are also more prone to burst or to get punctures if kicked against a hard or sharp object, such as the goalposts.
The ball's main purpose is obviously so you have an object to play the game with, but modern footballs are now designed to do different things when you pass or shoot.
For example, the match ball used in the top Spanish league (La Liga) has tiny dimples to improve its aerodynamics, this ball also has a specially made sponge material under the leather so it rebounds quicker.
Unsurprisingly, footballs like this are pretty expensive but it could be a good option if you need the ball to move more when shooting or practicing long-range passing.
Other footballs are designed with extra padding underneath the leather exterior for more accuracy and control and can be a good option for beginners or younger players.
Footballs generally come in three different sizes which are designed for different age ranges so when choosing your football, ensure it is a size five and nothing lower as size 3 and 4 are designed specifically for children aged 14 and below.
New footballs are also released every season, but this doesn't mean the balls used last year, or even the year before, are worse. More recent footballs have tiny modifications each season to keep up with new specifications in professional leagues.
When buying your chosen football, it is important to make sure you buy a pump and a pump adaptor to inflate the ball.
If you buy a football online, there is a high chance that it will come deflated so a pump is an absolute must-have.
​Mitre footballs have been the staple of the English Football League, semi-professional and amateur leagues for decades.
Most English coaches and teams will have Mitres balls as their match ball, or at least, they will have some to use in their practice sessions.
The reason for this is simple, they are reliable, sturdy and never lose their shape.
At an affordable price, the Ultimatch brand is perfect for a casual game with friends or to use as your number one match ball on game day.
It is designed to be used on any surface so you can use it in most situations if you train or play indoors or on a 4G or 3G surface.
If you have a higher budget, the Delta range of Mitre balls could provide further options if you require more control and durability if this is something you require.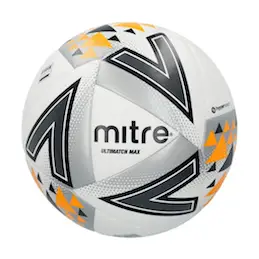 How to Choose The Best Football(Soccer) Movies
​Watching a good football movie can provoke inspiration and passion about the game. Many films also can bring up moments of great joy and sadness within a few moments of each other.
Many good football films will be setup and shot in a way that highlights the important moments in footballing history and this so often creates great feelings of nostalgia of the wonderful sport.
There are also films that can shine a light on untold stories or which can transport you to the world of football in another country or continent.
Choosing the right football film or documentary can leave you with a driving desire to play or experience the game first-hand.
Personally, this worked for me as me and my brother I would re-watch our video of Italia 90 highlights and re-enact the key moments of the tournament at our local park.
What To Look For
​Many football stories are retold through the medium of film or via a documentary series, often providing commentary or insight into the famous league seasons and tournaments so fans can relive important moments in footballing folklore.
The theme of a film can also highlight the key moments in a particular player's career or shed light on their past and follow them through their rise to become the world's greatest.
If you enjoyed watching the greatest players in the world, or there is a particular team from the past you've watched in awe, chances are you will be able to find a film or documentary on them and relieve the drama all over again.
Lots of films will include interviews with ex-players and managers and often provide an insider view into a professional game which is normally exclusive and regularly inaccessible for normal fans.
This is particularly the case for ex-professional players as they are no longer obliged to keep behind closed doors secrets once their playing days are over so can reveal what it was like to play under a certain manager or with particular players.
There are few films that concentrate on tactical analysis of the game as this is completely dominated during live coverage of professional fixtures which are broadcast on television or radio.
There are also many accounts on YouTube and Instagram which showcase tactical setups and talents of particular teams and managers with short punchy clips while feature-length films and documentaries tend to be more focused on short periods of success or failure for teams or players.
A good starting point if you find there whole spectrum of football films overwhelming is Four-Four Two magazine's list of top 25 films which was published in September.
​Most people, regardless of whether you are a football fan or not, will know that Diego Maradona was a football wizard and maverick in his prime.
Most people in the world will know who Diego Maradona is. It is a commonly held belief that geniuses are often flawed and this film documents that perfectly for Maradona.
This film is a wonderful insight into a boy's love for the beautiful game and how it took him from a small town in Argentina to some of the biggest cities in European football: Barcelona and Naples.
​Usually, the style of these documentaries focusses on a short period of a high-profile player, but this documentary succeeds in showcasing Maradona's life and celebrates his rise to football sensation.
​I was left admiring the beauty of this documentary but also sad at the person Maradona has become after his meteoric rise in football.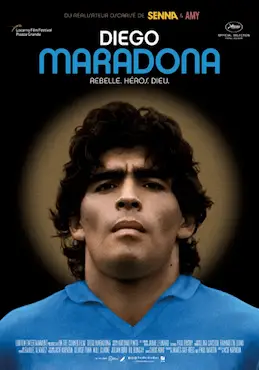 How to Choose The Best Retro Football(Soccer) Shirts
Football shirts can be a thing of beauty, showcasing eye-catching designs and colors. But they can also be a horrific compilation of thrown-together shapes and patterns with tones of color which certainly don't belong on the same shirt.
Football shirts also provide lots of fans with fond memories of their team's success and often provide a talking point among supporters of the game. Many will remember David Seaman's stained glass jersey from Euro 96 or Manchester United's horrid grey third-choice shirt they wore when they won the treble in 1999.
Football shirts are so important for game fans; they provide a portal to a time of their favorite era or transport them back to relive their favorite players.
What To Look For
The decision you make to buy a particular shirt will often depend on what team you support, what country you are from or which era of football you grew up watching or which shirts you remember from old highlights and clips of football.
However, football kits have changed massively since professional football began in the mid-1800s and designs, patterns and styles have evolved and changed over time.
Sometimes, just browsing at football kits can be inspiring and provide an interesting view of what footballers had to wear in the past. Browsing like this can help to find something unique, trendy or outrageous.
If you are interested in the aesthetic side of football, there are a number of historic and famous kits to discover and choose from, some of which will astonish and surprise you.
Choosing a shirt you like will obviously depend on what style and colours you like, but there is something out there that even non-football fans or players will like.
The retro football shirt market is a niche one, but also one you can get caught up in if you are enthusiastic about the history of football.
It can also be an expensive hobby collecting retro football shirts as the older shirts generally were manufactured on a lesser scale than modern shirts so are less available.
After starting to sell classic shirts in 2006, the guys at Classic Football Shirts have gone on to establish themselves as a unique provider of some of the game's best football shirts over the years.
Their vast range of shirts will help you find anything you want, or you can ask them to track down a shirt if they don't already have it.
As a huge fan of 90s Italian football kits, I'm always tempted by Classic Football Shirt's offer of retro shirts, like Fiorentina's purple stain glass design from the 1994-95 season.
This site also offers national shirts, worn shirts by players as well as printed shirts so you can have your footballing idols to accompany your classic shirt, I have a bespoke Del Piero Juventus1997- 98 season shirt which makes me smile every day and gives me a huge sense of nostalgia.
How to Choose The Best Indoor Football(Soccer) Shoes
Playing football indoors can be much more enjoyable at times, especially in the middle of winter and pouring down with rain outside.
There are also a lot less variable when playing indoors, no wind, no blinding sunshine and no waterlogged pitches to slow down passes and shots.
However, as the surfaces are harder, choosing the right clothing for indoor football takes a different approach than playing outdoors to ensure you can play comfortably on a harder surface.
What To Look For
​The surfaces of indoor pitches can vary hugely. Some will be spongey and have more of a carpet feel, while others will be like a gymnasium floor and feel like concrete underfoot.
Therefore, when choosing an indoor football shoe to use, it is important that it feels comfortable and supportive.
I have played on indoor surfaces in regular trainers and astro turf boots before and neither were a pleasant experience.
You can't use regular trainers as they are not designed to control the football so shooting and passing is near impossible, while astro turfs are too heavyweight to use indoors and the small studs can provide an uncomfortable feel on the soles of your feet.
Therefore, picking an appropriate indoor football shoe may cost more, but playing indoors will be more enjoyable.
Indoor football shoes are a relatively new creation as more and more indoor football pitches are now available to play on whereas, the game used to solely be played on outdoor pitches.
There are still plenty of options to choose from when buying indoor shoes; cheaper pairs will generally be very uncomfortable.
Most pairs now are durable enough to last a long time indoors, though as they don't have the wear and tear of mud and rain which can affect outdoor football boots.
These indoor football shoes cater for both comfort and style. Available in a range of colors and designs, you can choose whether to have a flashy pair of shoes or go more basic with an all-black design, my personal favorite.
These shoes are incredibly lightweight and airy, meaning they are easy to slide on and off. The Mercurial Vapours also feel like your feet are completely unrestricted when running with and controlling the ball.
Playing indoor football can be extremely uncomfortable due to the hard surface on which matches are usually played on, but these boots will ensure you can play without any pain and are lightweight enough to help with ball control.
Nike Mercurial Vapour XII Pro IC
How to Choose The Best Astro Turf Football(Soccer) Boots
​The evolution of the astroturf surface since the 1980s has been a revelation in football, particularly in countries like England, where you need an alternative for the wet, cold winters which often leads to matches and training being canceled due to poor weather.
This went a step further in the late 2000s as 3g and 4g pitches, which are made from artificial and weatherproof grass, were installed.
​There have been arguments about 3g and 4g surfaces replacing grass and this seems to be the case in many lower league and semi-professional league in England.
​It is often the case that football boots, particularly with metal studs, can't be used on these surfaces, so choosing appropriate footwear is important for physical safety on these surfaces.
What To Look For
​Although astro turf is perfect for all weather conditions and ensures your game won't be cancelled, there are technical disadvantages you can have if you don't have specific footwear.
​When playing on astroturf, running, jumping or controlling the ball is impossible when wearing any form of longer studs on your boots. If you wear studs found on normal football boots on this surface, be prepared to fall over and mis-control the ball a lot!
But it's not just football boots that can cause problems when playing on this surface. As astro turf is a lot harder under foot, especially older astro turf pitches which are made from hard-synthetic grass, having a comfortable and sturdy pair of boots is incredibly important to the way you play and to prevent injury.
If you have an uncomfortable, cheap pair of astro boots, you will immediately have problems with your feet and you will put more pressure and strain on your ankle and knee joints which can cause serious injuries in the future.
Although you may want to choose a different style, color etc, one thing you must ensure is that your boots have plenty of padding, that they are the perfect fit.
If they you find the pair you have aren't comfortable then change them straight away.
The best way to find the best boot is to try them on in a shop if possible, this way, you can get a much better feel under foot rather than buying from the internet, which can cater less for your needs so the purchase is a bit more of a risk.
​These astro turf boots are designed for comfort, control and have a nice classic feel and look to them.
Playing on astroturf can cause discomfort and I've suffered from the slip and slide of a wet surface due to having the wrong Astro turfs.
Since I've had these, I haven't switched to another make yet. These astro boots help you to keep your balance when moving in all directions and the cushioned sole provides extra comfort when running, this is extremely noticeable when playing on those cold, wet winter nights.
When ordering online, you can also personalize your boots with your name and squad number for a small extra cost.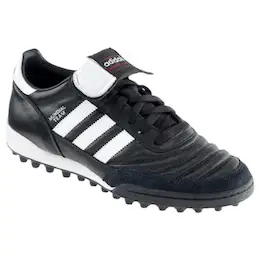 How to Choose The Best Ankle Support for Football(Soccer)
​Ankle supports are a relatively new addition to many sports after being invented by American inventor Glenn Walter Johnson in 1976.
Recently, ankle supports have become more widely used in both professional and amateur games of football and their support for joints when playing can't be underestimated.
I used to laugh at older teammates for wearing such equipment when I started playing senior football, an ongoing joke about aging players needing support to play, but as an older player now, I couldn't play without one and I feel the strains and stress of playing a lot less the next day since I started using an ankle support.
Michah Dorfner wrote a short and useful article for online science publication Mayo Clinic, on when to start wearing an ankle support. This adivice is extremely useful if you are suffering any discomfort around your ankle.
What To Look For
​Ankle supports have been a useful addition for football players of all abilities. In the past, if a player was experiencing pain in their ankle, they would use a bandage held on with surgical tape which was a temporary solution for ankle support.
Much like boots or trainers for football, the ankle support is all about comfort. When you choose a good support, you won't even know you are wearing it. Certain, lower-cost supports can cause irritation or feel too tight around your lower leg which could cause pain, which is counterproductive.
When choosing your ankle support, ensure it is the right size. You can usually choose ankle supports based on your shoe size so they fit comfortably underneath your football socks and boots.
If you get one too big, it will feel loose underneath your clothes, if you get one which is too small, it will rub against your skin and can cause soreness.
Mainly, you need to make sure the support you chose provides enough stability around your ankle. If you start playing and can feel aches and pains in your ankle, then change your support as soon as possible to prevent injury.
​​The Hyper strong ankle support design looks quite heavyweight and clunky with lots of padding and straps. But there aren't many better ankle supports than this one.
If you feel like you need extra support for both your foot and ankle when playing, the Hyper strong protects both side of your feet, ankle and the bottom of your shin and is reinforced with extra ceramic padding for comfort and support.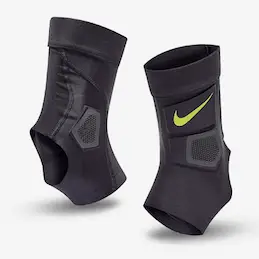 How to Choose The Best Football(Soccer) Shin Pads
​The shin pad is a relatively underestimated piece of football kit. You rarely notice them underneath your socks when playing, until you receive a forceful tackle and you thank your stars you had them on!
The shin pad evolved from using pads in cricket when a Nottinghamshire cricket player decided to use something similar for protection when playing football for Nottingham.
The shin pad is a lot lighter and more dynamic now than the first used pads.
However, I have played with people who have forgotten theirs for a match and used rolled up newspaper to protect their shins. A cheap alternative, but one you can fall back on if you forget your pads one day.
What To Look For
You may opt not to wear shin pads when having a friendly game of football with friends, or when training as the chances of a painful tackle are a lot less, but the shin pad is a key piece of protective kit and can prevent serious injury.
Some players find them uncomfortable to wear under their socks, but if you get a good pair, you will hardly feel them.
Most brands of shin pads will be available either with or without an ankle support and you can get shin pads you slide under your sock and strap up behind your leg.
This usually comes down to personal preference and you may want extra support for your ankle with the support.
But if you are already wearing an ankle support, it may be uncomfortable to have shin pads that come with an ankle support, which could be quite restrictive to your movements.
Slide on shin pads are easy to take on and off and generally leave your shin and leg more breathable, which is particularly noticeable if you are playing in hot weather conditions.
Be aware that some shin pads may not come with any straps, if this is the case, you will need sock tape to be wrapped tightly underneath and above your shin pads outside the sock to prevent the pads slipping around.
Most shin pads are pretty affordable and all makes are generally long-lasting and won't break for a few years.
You can get some more modern pads which you have to pull over your foot and up over your shin and have extra padding and are extremely durable which are a bit more expensive.
Once you have chosen your shin pad, make sure they are the right fit. This is usually determined by your height and, as a general rule, the pad should cover the space between your ankle and fit about 2 inches below the bottom of your knee.
The Puma King ES shin pads come in a range of sizes and colours and you can choose to have slide on shin pads or ones which come with an ankle strap.
Although they feel lightweight, these shin pads are extremely durable and won't break easily, I've had mine for years and years.
These pads are well-cushioned and you can't feel them when you are playing. With some shin pads, the straps start to dig into the back of your leg after you have worn them a few times, but this has never been the case with the ES's.
I personally chose the slide on pads for ease of release once I have stopped playing or so I can take them off easily if I require treatment for an injury.
The extra ankle strap is useful if you want extra support for your ankles, but takes longer to put on or take off. I go for a colour that matches my socks usually just so it has a nice blended look.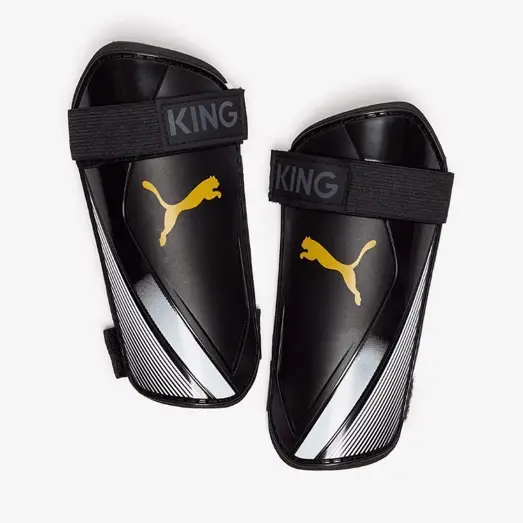 How to Choose The Best Football(Soccer) Socks
​Football socks are different to normal socks. They used to be designed more or less the same as regular socks you would wear in everyday life, but were just longer and a bit thicker.
Now, football socks are specifically designed for footballers and are made out of different materials and have different designs for specific types of players.
Choosing a good pair of socks will keep your feet clean, dry and well-supported and won't tear easily (something which is hugely important to avoid picking a pair of communal socks from your team's shared kit!). I made sure my socks were super heavy duty after this!
What To Look For
​You can tell when a pair of football socks are of a bad quality straight away. They feel itchy, you have to keep pulling them up and they never quite feet your feet correctly, even though they are in the right size.
All of these things can also contribute to rashes and blisters when playing, if your socks aren't durable enough, then your boots will rub against your feet and irritate them and you'll notice this straight away.
Therefore, choosing a pair of socks made from the right material and with the right design will avoid discomfort.
Cotton socks are still quite common and provide a cheaper option, but, while they will keep your feet warm during those cold winter matches, cotton socks will get your feet wet eventually when playing in rainy conditions and your feet will become very sweaty and hot if used in the summer months.
More modern socks, which are readily available, are made out of spandex, polyester, nylon synthetic or a blend of two of these materials.
Using these materials makes socks more breathable for footballers and they also soak up more sweat from your foot and legs, making them more comfortable to wear all year round.
Although slightly more expensive, paying extra for these types of socks will benefit both winter and summer.
All modern sock manufacturers now will also provide two different types of cut for your socks.
A crew cut is a shorter length sock which goes just above the shin pad, the design of this cut is to give a player more freedom of movement when playing and limits restriction, but the crew also leaves a lot of open skin around the knee which can be susceptible to bruises and cuts.
A knee length sock goes just over the knee and some lengths can go above the knee, covering most of the leg. This design gives a player excellent protection and also provides warmth in the winter months.
Nike football socks have always been my go-to when I need a new pair. As yet, I haven't found a comfier pair of socks to play football in.
The dri-fit fabric of these socks helps to keep them dry in wet weather but also means they are breathable so your feet and legs don't get too warm or cold. They are lightweight and easy to pull on and take off if you need to change quickly.
There are cheaper options, but they tend to rip and tear more easily, while the Nike Classic brand is strong and long lasting, they have to be to withstand my sliding tackles on muddy pitches in the winter rain.
These socks are very affordable so I usually buy two or three pairs at a time and alternate when I need to wash them after a match or training.
They are often available up to knee length or with a shorter cut, depending on how much of your leg you need covered. I use the longer in winter and the shorter for summer.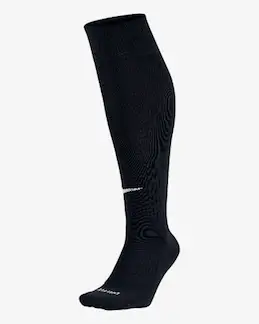 How to Choose Best The Football(Soccer) Training Equipment
​While playing a football match is an unrivalled experience, training and practicing is important in terms of refining your skills and technique for match situations.
Training is generally seen as something where you have to work hard and commit completely to become a better player. In more modern times, however, training routines and knowledge about how to shape players' decision making and football intelligence have improved.
Players at most levels will now rarely do lap after lap around the pitch before a session, or run for miles and do rigorous fitness exercises.
In my experience, training has become more of a fun experience over the last five or so years as game-based situations are often linked with technical aspects of the game (like passing and shooting) and fitness.
The range of equipment can also make a training session more engaging, but some of the best I have been involved in, either playing or coaching, have avoided complex equipment and just used cones, footballs and bibs.
What To Look For
You will need some essentials if holding or taking part in a training session. Cones and bibs are a must if you are training with even a few people.
Cones help to mark boundaries, playing areas and provide obstacles or starting points for players to refer to.
Bibs are used to organise players based on the colour of the bib so this helps when doing drills or routines when different teams are required or when holding a match situation.
Generally, you can use these two items to organise most training drills. But you may opt for more advanced equipment if you have more of a budget.
You can purchase a range of fitness equipment that is tailored to improve player agility and speed. Resistance parachutes can be used when practicing sprints and hurdles can be used to practice jumping for a range of heights.
Quite often, these pieces of training equipment can be used in drills where you practice combining technical passing, shooting, attacking or defending routines with fitness or agility.
You might also consider buying a set of goals if you are practising shooting practice. Lots of venues now offer either 5 a-side or 7 a-side goals at the very least, but if you are training in a public place then a goal could be a useful piece of equipment.
Plastic goals now come in all sizes, are easy to transport and put together quickly. Bear in mind that, the larger the goal, the more people you will need to set up the posts and net.
When choosing your equipment, you must consider how many players you will need to arrange for so you don't under or over order the amount of your equipment.
But, from experience, having too many cones and bibs is an absolute must as holding training sessions without these items can cause problems.
Recommendation For You – Mitre Football Training Kit
When holding or taking part in training sessions or pre-match warm-ups, I have mostly used Mitre products.
They have a huge range of equipment on their website to choose from, cone sets, different size goals and free kick obstacles are all available for a fairly reasonable price.
If you are holding training sessions, you can bulk buy a number of essential items, bibs etc, which is really useful if you have a large number of players and you need an organized approach to your session.
They also do a great range of agility fitness equipment such as hurdles, ladders and parachutes, which can be useful for warm up activities.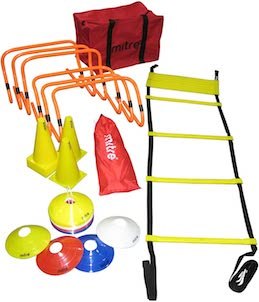 Conclusion
The wonderful world of football is huge, extending beyond a simple match between two teams on a pitch.
Football has many different areas and there is something for everyone to enjoy and explore, whether it is trying to play more competitive football, or reading up about the sport's greats, there is so much to choose from.
The footballing market can be difficult to understand at times, but one key piece of information I only learnt a few years ago is that simplicity is key.
You can spend hours, or even years, wrapped up in choosing your favourite boots, socks, equipment or book on football but keeping things simple help to enjoy the game more.
The more you experience, play and explore the game of football, the easier you will find it to narrow down your choices. Don't be put off by the endless choice of equipment available; you learn a lot through trial and error.
If you try something and you aren't enjoying it, then it's best to try something else. The main thing is that your clothes, equipment and other football-related items help to add to your enjoyment of the game and that they don't cause stress or annoyance.