Since their invention in the mid-1970s, soccer ankle supports have become a regular feature for amateur and professional players.
Due to their wide use across many sports, there is a lot of overlap in the market and very few are DEDICATED just for football.
Your Guide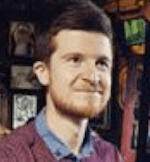 Alex Waite
When choosing your ankle brace, just ensure it is suitable for contact sports in case you experience tough tackles.
Like soccer boots and shoes, finding a good ankle brace is all about comfort. A lightweight ankle brace will offer the support you need whilst also allowing you to remain mobile on the pitch.
A good place to learn more about the role of external ankle support is National Center for Biotechnology Information.
This article highlights that people who ACTIVELY participate in athletic activities are particularly susceptible to ankle injuries; of these injuries, approximately 86% are sprains.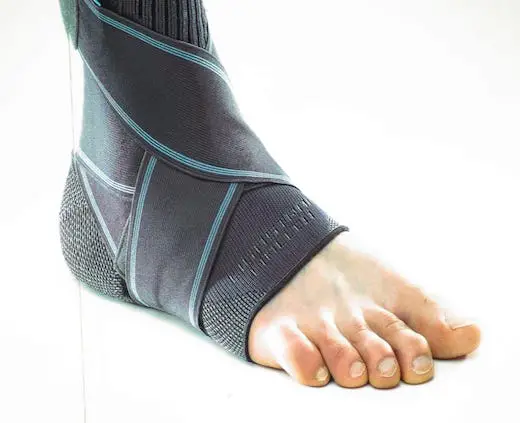 Through my research and personal experience, I have compiled a list of the best ankle braces in the market for you which hopefully will help you avoid ankle-related sports injuries.
Some cheaper braces on the market can lead to irritation and lack of protection.
When you purchase a strong brace, made with good material, you will barely feel it when you are playing so it's worth trying out the one that suits you best.
If you experience soreness or pain then you should change your brace straight away.
Best Ankle Brace For Soccer
If you are looking for something more supportive of your ankle because you are recovering from injury then the Aircast A60 is a great option and provides FANTASTIC ankle support whilst playing football.
One of the best features of this ankle brace is the Velcro strap, which gives you more freedom on how tight or lose you want your brace to fit.
Sometimes, you may need to loosen your brace. If you already have socks and shin pads on, then you can decide how tight or loose you want your brace which can support your mobility.
But if you play a physical game or are on the end of some BIG tackles often, then this support is a great option.
Key Features
Open heel supports mobility
Heavy-duty material is ideal for contact sports
Lightweight mesh for breathability
One Velcro strap to secure the brace in place
Specification
Available in black and grey
Sizes small to large are available
Weighs less than 500g
Used for both left and right feet
Pros
Easy to put on and secure with a Velcro strap
Very lightweight but offers excellent protection from tackles
A good option for players is the rehabilitation from ankle injuries.
Cons
The design is quite bulky which shows up in bumps underneath your football sock
The A60 is a more expensive option (approximately £40)
#2: Nike Ankle Sleeve 2.0 Pro
The Nike Hyper-strong Striker offers a rare blend of being both LIGHTWEIGHT and heavy-duty to support your ankle from tackles and injury whilst not compromising your mobility and movement when playing.
This ankle brace uses high-quality materials to support your ankles whilst playing but you don't even notice you are wearing it after a few matches or training sessions.
It also looks sleek and modern so it is barely noticeable if you are wearing it under your football sock.
Very few ankle guards are made specifically for football, but the Hyper-strong is one of the best for this sport.
Key Features
Spandex material creates flexibility, easy to put on
Nylon material for comfort
Ceramic material covers the ankle for support
Mesh panel supports breathability
Specification
Available in sizes X-small to X-large
Available for both left and right feet
Available in a variety of colours
Slimline design
Pros
Close fit offers excellent support
Comfortable and lightweight materials
Long Stretchy spandex material makes support easier to get onto your foot.
Cons
A smaller design means you may have to purchase a shoe size up for a good fit.
If you have larger feet, this brace may not fit well
The Adidas Performance Climacool looks modern and has been made specifically to help with player RECOVERY whilst not limiting your movement when playing.
Specific materials have been used for the Performance Climacool ankle support which lowers the risk of injury and impact on your ankle.
The single knit design also gives a breathable feel to this brace and is easy to slip over your foot.
It's also a great option if you are playing regularly as the high-quality materials don't seem to wear and the FLEXIBLE materials fit nicely on your foot.
The Performance Climacool also looks great and is barely noticeable when worn under your football sock.
Key Features
4-way stretch fabric provides a breathable experience
Climacool technology absorbs sweat
Knitted panel design
A flexible band provides suitable support and locks the ankle in place
Made from Polyamide, polyester and Elastane
Specification
Available in sizes small to XL
Only available in black
A single sleeve comes per pack
Suitable for both left and right feet
Pros
The flexibility of this brace helps players to move freely but also supports your ankle.
Stretchy materials make this brace easy to put on and slide off
Soft fabric and material add extra comfort and a lightweight feel.
Cons
Due to the tight fit, you may need to purchase a brace that is one size up from your shoe size.
A more expensive option compared to similar products (approximately £20).
At a first glance, the Active Ankle Volt Brace looks clunky and slightly outdated.
There are a lot of straps and elements to this brace that secure your foot in place, but don't be put off by how it looks because the Active ankle brace is EFFECTIVE.
The hinge of this brace is one of the best elements as it helps to maintain the natural movement of your feet.
The stirrups and footplate look unappealing, but also provide the support needed to lock your foot and ankle in place.
Plenty of padding inside the brace and a plastic outer cover offers further protection.
While it may feel slightly clunky at first under your sock and when secured into your boot or shoe, this brace offers some of the best protection possible.
Key Features
Lightweight footplates and stirrups secure your foot in place and add extra support for your foot and ankle.
Hinge design helps your foot to move naturally whilst wearing the brace and provides extra mobility.
The plastic outer layer adds extra support and protection from tackles or impact.
Specification
Available for shoe size 5 up to size 16
Only available in black colour
Velcro strap to secure in place
One per pack, suitable for both left and right feet.
Pros
Hinge design supports the natural movement of your foot and ankle for maximum support and mobility.
Lots of padding and cushioning around all areas of the ankle to prevent impact from contact or tackles.
Reduced weight means you hardly notice when wearing the brace underneath your soccer socks and boots.
Cons
Can be awkward to put on at first. The brace needs to go into the shoe first before the foot goes into your shoe.
A breaking period is required as the brace feels rigid to wear initially.
One of the more expensive options for ankle braces.
If you want to wear a barely NOTICEABLE ankle brace that fits seamlessly under your sock, whilst providing fantastic support, then the Modetro is a great choice.
This brace is so lightweight you barely even notice it when you put it on your foot.
However, it still fits really well and the quality materials help to provide comfort.
There is no extra padding or material used to specifically protect your ankles from contact or injury in this brace, so if you are choosing the Modetro, do so if you merely want support for your ankle from sprains and stresses.
Key Features
Made from very lightweight compression fabric
Small Velcro strap on upper sleeve to ensure support
4-way compression sleeve supports mobility
Breathable knitted design
Specification
Sizes small to XL are available
Left and right foot sleeves come in one pack
Only available in black
Comes with an extra strap for further support if required.
Pros
Very comfortable and breathable
A cheaper option without compromising the quality of the product (approximately £9)
The sleek design is easy to put on and take off and also looks modern.
Cons
Not as heavy-duty as alternative options, may not be suitable if you are recovering from an ankle injury.
Once the Velcro is done up, this support can feel quite tight around the foot and ankle.
Ankle braces offer players a cheap way to prevent injury and will become an essential part of your kit the MORE you play.
There are many options for more heavy-duty ankle supports, which are suitable for recovery and rehabilitation, or lightweight options that can help to prevent strains and injuries.
The Nike Hyper-strong is a great option if you are playing regularly and need a bit of lightweight support.
Very few other braces support footballers as specifically as this brace and it will give you the support you need without sacrificing your mobility while running, turning, or controlling the ball.
If you are RECOVERING from injury and are looking for something more heavy-duty and supportive, go for the Aircast A60.
This brace is ideal for rehabilitation and won't leave you flinching every time you anticipate a tackle. It will allow you to get on with enjoying the game rather than fearing another injury.