Soccer Cleats are the most important piece of SCOCCER EQUIPMENT you will buy and wear.
By making the correct choice, you will save time, money, effort and avoid the inevitable blisters that potentially follow.
Your Guide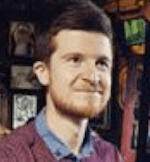 Alex Waite
We are all born with different sizes and widths of feet.
But, given how well football boots have evolved over the past 70 years, there are now boots which cater for footballers of all abilities, shapes and sizes.
This means the right choice of boot is out there for you, but the choice is made SLIGHTLY more difficult by the sheer number of different boots on offer.
The video below helps you to decide on how to ensure the football boots you choose are as comfortable as possible to improve your performance.
Firstly, it is important not to be overwhelmed by the football boot market. It can often be mis-leading and expensive choices can be made without even testing out your boots whilst playing.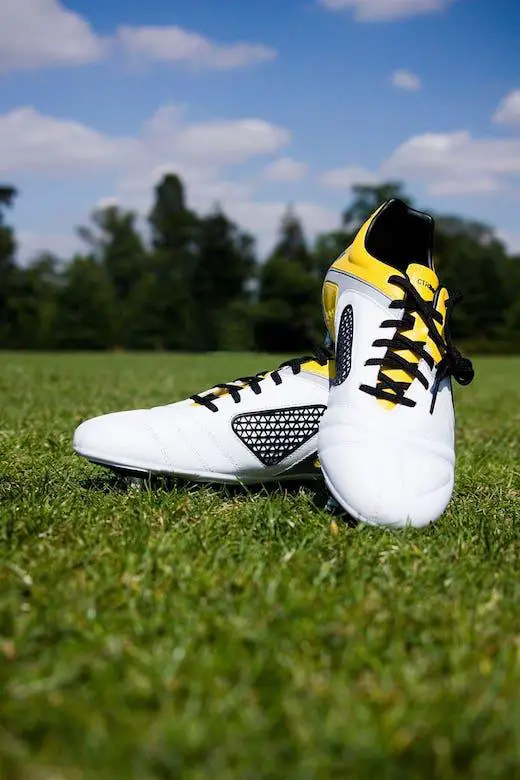 Trial and error are key thing to consider when purchasing your boots. You must try them on, WALK in them, RUN in them, try them with football socks and shin pads, to ensure there is little friction and that you are comfortable.
You will certainly play better when you're not thinking about whether that blister on your ankle has popped half-way through a match or training!
Secondly, think about practicality before considering customization or style.
Boots are now available in every colour you can think of. Also, the number of individual tweaks you can add to boots (initials, numbers, quotes, fancy laces etc.) is endless.
Whether you choose to make these alterations to your boots is a matter of individual taste. But, getting the fit and comfort from your boot should always be a priority.
If you purchase and expensive pair of boots, with all the customization you wished for and they're uncomfortable, it will be a waste of time and money.
#1: Puma  Kings Top FG
Puma Kings are a style of boot worn and recognized WORLDWIDE by professional players and amateurs.
The boots have a rich history and were endorsed by some of the greatest players in the world, Diego Maradona, Paul Gasgoine, Pele and Johann Cruyff all wore the boots during their careers.
Puma Kings cane be affordable, but the price varies depending on the style you choose. They are DURABLE and made from strong, great quality materials making them comfortable and practical for playing football.
They have been adapted and modernized over time to keep up with the modern game with a new, all black, slim-line design, which hasn't compromised their comfort or practicality.
Key Features
Large strike area on the front of the boot
Leather material outer boot
Textile material inner boot
Synthetic sole
Inside padding for comfort
Available in soft ground, firm ground and astro-turf studs
Specification
Puma King Top
Medium width size
Weight (approximately 800g)
Lace up fit
Pros
Suitable for all weather conditions due to their sturdy appearance and strong leather.
Comfortable to wear
Long lasting
Black and white retro look is aesthetically pleasing
Cons
Price varies, but the boots can be expensive (the upper prices of this boot can cost around £200).
Not suitable for slimmer feet due to their wide design.
#2: Adidas Predator 19.2
Adidas Predators are one of the most well-known STYLE of football boots around the world. Players associated with class and elegance have worn these boots.
Lasting memories of Zinedine Zidane's magic first touch, David Beckham's pin-point freekicks and Xavi's sublime passing were created when wearing the Predators.
But Predators don't just look the part, they offer excellent support for your technique and are extremely comfortable.
Their slim design provides a close fit and they are designed with specific types of leather to help with control and precision when passing and shooting.
The design of Predators has adapted greatly OVER TIME and the more modern styles of this boot are sleek and practical. They are made from flexible, breathable materials, adding to the comfort of using this boot.
Key Features
Specification
Predator 18.1
Available in a range of colours
Weight (approx. 200g)
Lace or slip-on fit available
Slim-fit size
Pros
Lightweight
Support for technique (passing, controlling, shooting)
Modern look and feel
Adaptable soleplates making them suitable for firm ground and artificial ground
Cons
Cost is fairly expensive (from £100-£250)
Tight fitting, not suitable for wider feet.
#3: Nike Mercurial Vapour 13 Pro
Nike Mercurial Vapours are associated with some of the fastest, most prolific footballers to play the game. Brazilian icon Ronaldo wore the edition of the Mercurial Vapours at the 1998 World Cup.
Thierry Henry also SUPPORTED these boots when couldn't stop scoring for Arsenal in the mid-00s, he wore these boots.
They are often worn by attacking player for the main reason that Nike Mercurial Vapours are one of the sleekest and modern boots available today.
If you are looking for lightweight boots which help for speed, dynamism and flair then these are the boots for you.
Key Features
Fly Knit upper boot
All Conditions Control Technology finish
Anatomical soleplate
Sock liner for lightweight cushioning
Specification
Slim foot size
Approximately 190g
Lace up closure
Available in a range of colours
Firm or soft ground studs
Pros
Excellent traction when accelerating
Extremely lightweight, barefoot feel
Soft material for extra comfort
Cons
Slim line design means they're not suitable for wide feet
Can be difficult to put on due to slim size
#4: Adidas Copa Mundial 
adidas mens Copa Mundial Soccer Shoe, Black/White/Black, 10 Women 9 Men US
Legendary soccer cleats for stability on firm natural ground

Leather upper with premium K-leather in the forefoot for comfort and flexibility

Move with explosive speed and traction on dry natural grass with the Firm Ground outsole

Die-cut EVA midsole for lightweight comfort

Soft, durable synthetic lin
While so many boots are adapted and modified each year, the Adidas Copa Mundial boots have barely changed over the last 20 years.
These boots don't have the modern look and SLEEKNESS compared to a lot of modern boots, but they are highly practical and are still very popular despite few modifications to the Copa Mundial design.
The Copa Mundials are designed for practicality and they provide a durable, yet comfortable experience.
If you choose these boots, they will last a long time and provide great value for money.
Key Features
K-leather
12-stud design
Large, fold over tongue
Plastic sole-plate
Specification
Regular fit
11.7 ounces
Lace closure
Firm or soft ground studs
Available in a range of colours
Pros
Cushioning makes them incredibly comfortable
Retro black and white design
Universal fit for wide or slim feet
Cons
Heavyweight build means the fell can be bulky
Maintenance required for natural leather material
#5: Adidas F50 Adizero
Players with impeccable touch and control have sported the Adidas F50 Adizero boots in the past.
David Silva used to wear these boots, while players with exceptional pace like Gareth Bale and Luis Suarez have also chosen these boots due to their accommodation for quicker players.
The F50 range from Adidas is revolutionary and the brand always looks to add the latest technology to improve player performance. The Adizero continued this approach and offer some of the lightest boots ever made.
The range of designs also rivals any other brand or boot range with a complete palette to choose from when customising your boots.
Key Features
Single layer synthetic makes them extremely lightweight
TPU support bands inside the boot
Sprint Frame outsole
Triangular pattern studs to support acceleration
Specification
Lace Closure
165g (approx.) weight
Firm and soft ground studs available
A range of colours, designs and personalization are available.
Pros
The most lightweight boot Adidas have available
Suitable for quick, attacking players
Less layers helps with control and passing of the ball for a truer feel.
Cons
Lots of designs and colours can be confusing to choose from. Not suitable if you prefer a simpler looking boot
Lightweight tongue and lace area can cause injury on impact from heavy tackles.
#6: Mizuno Morelia Neo III
Japanese sports brand Mizuno may not be the most well-known boot manufacturer available. They are not endorsed by top football players, as some of their competitors are.
But Mizuno produce high-quality products that usually look great too. With the Morelia Neo II, Mizuno created a boot that is lightweight, but also sturdy.
They used a number of top materials to make the boot lightweight, but the use of kangaroo leather ENSURES they are durable but they are lightweight enough to support player speed, acceleration and touch.
Despite the lack of popularity, especially in the European market, this boot is a bit of a hidden gem within the football market.
You will certainly stand out with a pair of Morelia Neo II's when playing.
Key Features
Mesh material on lower boot keeps feet breathable
Dual lace system firmly holds tongue in place whilst playing
Conical stud design improves grip under foot
Bladed studs help with traction when accelerating
K-Leather on outer sole
Specification
Weight is 6.8 ounces (approx.)
Lace up closure
Firm and soft ground studs available
A range of colours are available (some sellers offer customization options too.)
Pros
Extremely lightweight which supports fast players
Great quality materials improve player touch and feel of the ball when passing and controlling
Stud design helps balance and grip
Cons
Feet are securely locked in with lace and tongue design, this makes the boots feel quite tight around this area of the foot.
Sizing can come up small so you made need to purchase a size bigger than normal for a true fit.
#7: Puma Future 5.1
Puma attempted to release a modernized boot with the Future 2.1 model. The UNIQUE design and style of the boot is extremely modern and the endless ways to lace up these boots makes them unique but also stylish.
Lightweight materials make these boots extremely comfortable and the meshed design has an almost futuristic look without compromising the quality of the boot or your playing experience.
World Cup winners Marco Reus and Antoine Griezmann sport these boots showing they are suitable for players with excellent shooting ability and control.
If you want a boot that is modern and breaks the trend of how boots look and feel, then the Future 2.1 boots from model may be the boot for you.
Key Features
Customised lacing system to suit your foot size and shape
Net fit technology supports an excellent touch and lightweight feel
Evo knit sock supports upper foot and ankle for comfort
Rapid sprint out sole caters for quicker players and bursts of acceleration.
Specification
Endless lacing possibilities with net fit
Firm ground and artificial surface studs available
Size 6 to 13 available
Available in a range of colours with different customization options available.
Pros
Quality, modern materials make the boots extremely comfortable and lightweight
Sizes fit true to feet with no up or downsizing required
Unique looking boot which hasn't been replicated by any other brands.
Cons
Design is quite slim line so aren't suitable for wider feet players
Although artificial surface studs are available, these studs can be felt under foot which can cause dis-comfort.
#8: New Balance Furon
The new version of New Balance's Furon brand was launched before the 2018 World Cup in Russia.
International players like Australia's Tim Cahill and Belgium's Kevin Mirallas donned the new boots in the tournament, suiting the more ATTACK minded players.
New Balance added new technology to improve on their 3.0 version of the Furon's, the main improvement being a larger strike area and better materials to support shooing accuracy and power for attackers.
The 4.0 version of the Furon brand is simple yet stylish with flashes of vibrant colour and New Balances signature N running along the side of the boot.
Key Features
Fantom fit technology and hidraskin membrane supports attacking players with their shooting
Larger contact zone allows for a truer striker from players
Electro chrome plated outsole to support acceleration and speed
Textured mesh helps with breathability and comfort.
Specification
Lace up closure
Approx. 231 g in weight
Available from size 3 (children's) up to size 13 (adults)
Five different colours and designs available.
Varying stud heights for firm ground
Pros
Excellent support for players who want to practice their shooting skills, very forgiving contact area helps to control shooing accuracy.
Very stylish, modern and made from high-quality materials.
Very breathable and comfortable feel on feet.
Cons
Fairly heavy weight, especially on first wear, and require time to break in.
Small tongue can cause problems when putting on the boot due to snug fit between tongue and upper foot.
Conclusion
The above boots are a range of available boots from the best, proven boot manufacturers in the game.
All have something to offer and each would be more SUITABLE for your size of feet and style of play.
Puma Kings offers the best in terms of performance, durability and value for money. Their sheer comfort is ideal and they can be used on a variety of surfaces.
As one of the longest-serving boots in the game, it is no wonder that professionals and amateurs are still wearing the boots worldwide today.  
By settling on these boots, you could be emulating the likes of Maradona and Pele when you pull them on.