Thousands and thousands of soccer books and biographies have been written since the game's INCEPTION nearly 150 years ago.
There is something for everyone, even for those with a vague interest in the game.
Your Guide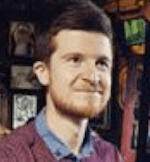 Alex Waite
Stories are told through football and EVERYONE who has been associated with the game, whether it's amateurs, professionals, journalists, coaches or agents.
Luckily, there is so much available that you can certainly find something that interests you about the WONDERFUL game of soccer. But it can be difficult to decide on the best book for you when there is so much available to select from.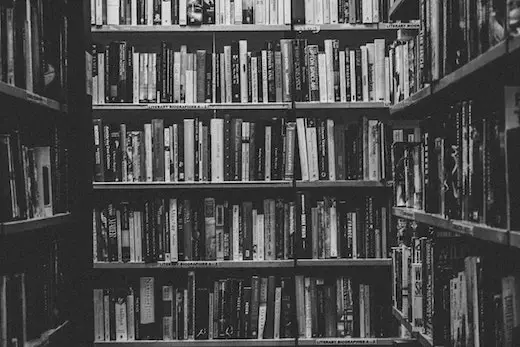 Do not be put off if you first choose a book that you don't like straight away or that doesn't interest you. Sometimes, it takes the first few chapters for you to decide.
After you've read a few books you like, you can narrow down your theme to DECIDE if you want to know more about tactics economics in football or whether you want a good football story.
Best Books About Soccer
You don't need to be an expert in football to understand David Salley and Chris Anderson's analysis of statistics and how they are influencing professional football.
But if you enjoy watching the top teams play in the World Cup, Champions League or Premier League then you will ENJOY this book.
Salley and Anderson show how numbers have become one of the most important aspects in modern football.
They explain which match situations are the most unlikely to lead to a goal or why so much is at stake when purchasing players in particular positions.
They also BLEND academic explanation with images and anecdotes to keep the detail in their book engaging and informative.
If you want to know more about the inner workings of the professional game, then this book is a great place to start.
Key Features
Four chapters
Covers footballing areas on tactics, transfers, the World Cup and football philosophies.
Charts, graphs and images
Further suggested reading in book for those who want to learn more.
Specification
400 pages
Published in 2013
Available in English only
Pros
Eye-opening perspective on football statistics
Easy to read and understand
Not too lengthy and each chapter is broken down to make the content more manageable
Cons
Must know of high-profile players and clubs in football
The book won't improve your practical game unless you're a coach.
Author and football fanatic, Paul Watson, shares his remarkable STORY in Up Pohnpei.
Working as a football writer and feeling a driving passion to become an international footballer, Watson decides to travel to the Micronesian island of Pohnpei in the attempt to GAIN an international cap but ends up coaching the national team.
This story is extremely romantic and will motivate you to go and enjoy a casual match of football with some friends.
It's extremely well written, HUMOROUS, sad and extremely engaging. I read the book in about three days and could barely put it down.
The story is a great alternative to watching modern football and has a message that football is a simple game that can be played and enjoyed by anyone from any country, no matter what the barriers.
Key Features
Engaging story-telling and well written
Further reading suggestions to find out more about Pohnpei and sports in Micronesia
Images of Watson's team and players for Pohnpei
Specification
272 pages
Published in 2013
Available in English only
Pros
Incredibly well-written and compassionate so you get to know each of the players and the author extremely well.
Very easy to read and understand so you don't need a huge understanding of football to enjoy the book.
It's an incredible football story, profiling the joys of the game
Will make you want to play more football.
Cons
The story ends abruptly so you don't find out what happened to the players and other characters after the team formed and played their international match.
To find out more about the journey of the author, you have to research more.
Football has changed so quickly over the past few decades. Professional football can be watched ANYWHERE in the world and the financial growth of the game has rapidly increased.
American journalist Franklin Foer took a sabbatical from his job to explore some of the BIGGEST clashes, cultures and economies in world football.
In this book, he investigates how culture still plays a huge part in football but also how the world economy has impacted the game.
Foer also explains, often through interviews with fans a key figure around the topics he comments on, how regional tensions and HISTORIES have formed rivalries and battles within the game and impacted particular nations and cities.
If you want to know more about football beyond the pitch and have an interest in how football shapes society, history and culture, then this book will make for an engaging read.
Key Features
Unique chapters exploring different aspects of world football
Interviews with fans from a range of clubs worldwide.
Explanations of the history of football in different cultures.
Written in an engaging and informative style.
Specification
288 pages
Published in 2004
Available only in English
Pros
Highlights some of the big changes in football in recent years
Lots of teams, regions and areas are covered if you want to know more about teams and cultures from other countries.
Each chapter has its own unique story which breaks the book down well.
Cons
Some of the social-political backgrounds can be confusing without any previous knowledge
Americanisation of language used may be difficult to understand for some.
You may think this book would only appeal to Manchester United fans as Alex Fergusson was one of the most SUCCESSFUL managers in the club's history.
But, if you watched Manchester United throughout the 90s and 00s as they DOMINATED the Premier League and had European success, then this book will bring back nostalgic memories of those great footballing times.
This book is just for Manchester United fans, it's for football fans. Fergusson opens up on what it takes to be a great manager and how he handled early pressures and some of the top footballers to ever play the game.
His autobiography makes for engaging reading and will bring back some ICONIC moments in English and European football.
Key Features
Well-written with engaging anecdotes about former players, managers, and agents in the game
An insider perspective on one of the biggest football clubs in the world
Lists and images of Fergusson's playing and managerial achievements
Specification
448 pages
Available in paperback and hardback
Published in 2013
Available only in English
Pros
Great insight into what it takes to manage one of the biggest professional football clubs in the world
Particularly interesting if you like English football or Manchester United
Provides great stories about some of the greatest players Fergusson managed (Wayne Rooney, David Beckham and Eric Cantona)
Cons
The book focuses lots on top players rather than how Fergusson coached Manchester United
Does not provide much on his psychological approach to football, which he was renowned for.
If you have watched and followed professional football, you will have a multitude of questions about what happens behind closed doors.
How do transfers happen?
Do players get along off the pitch?
What happens if a player is desperate to leave a club?
What are player's relationships like when the media are on their back?
These questions are answered in I am The Secret Footballer. An anonymous ex-Premier League player lifts the lid on all the ins and outs of ELITE football on and off the pitch.
His insights are engaging and a range of anecdotes including ex-managers, opposition players and teammates brings the life of modern footballers to life.
GUESSING who the author also keeps the book engaging and, like me, you may be going in CIRCLES by the end trying to decide who the anonymous player is!
Key Features
Well-written stories and tales about ex-professionals offer an unprecedented insight into elite football.
Never before known information been made public about football behind closed doors.
Special Q and A chapter involving a current footballing agent gives an eye-opening insight into transfers and player-club relationships.
Specification
256 pages
Published in 2013
Available only in English
Special editions are available with extra information in the introduction and a bonus chapter.
Pros
Very easy to read and offers light-hearted views on the game with interesting stories.
Chapters on different aspects of professional football provide a good structure for the reader, allowing you to read the parts of football you are interested in and skip others.
Playing the guessing game of who the author is truly adds an extra element of engagement for the reader.
Cons
Not suitable if you want to read a book on tactics or on-field elements of the sport.
Some anecdotes become quite similar and repetitive by the end of the book.
Conclusion
The books above provide an example of the different types of books that are currently available to read.
There are hundreds more based on TACTICAL analysis, stories, autobiographies, etc.
My recommendation is The Numbers Game because it opened my eyes to the sheer importance of statistics and their impact on the game of football. I now watch football with a more analytical eye and REALISE how central stats are now at the top level of football.
But, if you want an easy read and a truly heart-warming story, read Up Pohnpei. The story is absolutely INSPIRING and will leave you wanting to play as much football as you can.