Soccer Shin pads are so important to modern players, despite being an AFTERTHOUGHT for many players who are thinking about how their boots look first and their safety second.
Your Guide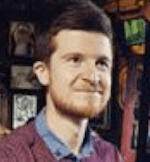 Alex Waite
I've played with many players who have forgotten their shin pads for a match or training and then taken a full tackle during a match. In short, they have regretted not wearing shin pads as a result.
Whilst you barely notice shin pads, they are INCREDIBLY important to prevent injury and to keep you safe.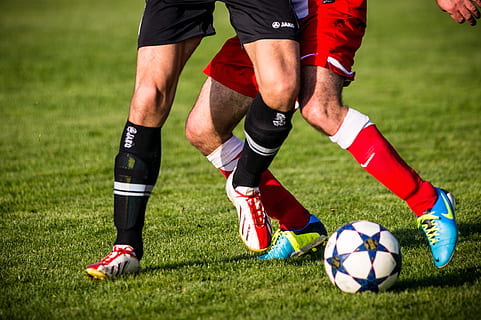 Also, high-quality and modern shin pads are comfortable and can support your footballing ability, whereas cheaper options can cause irritation and excess sweating on your legs, leading to rashes or friction.
Take the time to try out your shin pads if possible. There are lots of different variations, some you simply slide under your sock, some with ankle supports and others which slide over your whole leg.
The pads you choose will depend on how much protection you require when playing.
G-Form Pro-S Elite Shin Guards, Black/Yellow, Medium
TECHNOLOGY: A revolution in PROTECTION, G-Form is the worlds first SOFT, FLEXIBLE, sleeve-style guard to meet NOCSAE standards

ULTIMATE PROTECTION: SmartFlex pads on this soft, flexible shin guard harden on impact and with no hard shell it provides better comfort and performance

LIGHTWEIGHT COMFORT: The Pro-S Elite is G-Forms most LIGHTWEIGHT and BREATHABLE shin guard reduces heat and sweat with no tape or additional sleeve required

EASY CARE: Machine Washable – take them off and throw them in the wash after every use.

NOCSAE APPROVED: Meets NOCSAE and CE standards for play throughout the USA and
The G Form Pro S shin pads are extremely UNIQUE in look and design.
Their one-piece style has been created so payer can easily slide off the entire pad from their leg, which puts an end to the strapping up of Velcro and ensure ankle supports are secure.
Another difference with the G Form pads is the padded area around the shin, rather than the more common use of plastic.
The use of this material is contentious, but it is certainly much more lightweight and gives the pads a smoother feel than those made from plastic.
These pads may be more suited to training, where tackles and contact may be less FREQUENT and less aggressive than a match situation. But they are extremely comfortable and breathable.
Key Features
Fully sleeved style shin pad wraps around entirety of lower leg
Reactive Protection technology absorbs impact of tackles and pressure
Thick, foam padding
No plastic materials create better breathability
Pads are moulded to leg to improve mobility and flexibility
Specification
Available in sizes small to XL
Yellow and black colours only available
No ankle guard or straps
Pros
All in one sleeve design makes the pads easy to put on and take off
Extremely lightweight, you can barely feel them when playing
No friction from straps or ankle supports
Cons
Can feel tight when initially worn, may need a breaking in period
They are not as heavy duty as shin pads with outer plastic shell, which takes impact more effectively than padding.
The Puma King ES shin pads are an excellent CHOICE if you are first starting out in football.
The best thing about these socks is that you can choose to have the ankle guard around the bottom of the pad, or just go for the slip-on design with a Velcro strap to hold them in place.
Either way, these pads are very lightweight, but offer suitable protection for your legs without restricting your movement on the pitch.
The strong plastic shell gives excellent protection, while the foam back is extremely comfortable and prevents excess sweating or rubbing on your shins.
Key Features
EVA foam backing for comfort and protection
Elastic ankle sock (optional) for further protection from impact
Lightweight with plastic outer shell
Velcro straps to secure pads in place around leg.
Specification
Different options available for different prices (with or without ankle supports)
Sizes X-small to XL are available
Only available in black
Pros
Easy to put on and take off.
Velcro strap holds the pads in place well to ensure they don't move around.
Foam padding on shin is very comfortable
Cons
If the strap isn't done up correctly, it can rub against the back of your leg and cause friction.
Some sizes can come small, always ensure the whole of your shin is covered by the guard.
#3: Under Amour Flex Pro
If you require something more heavy duty, perhaps for the more defensive players who will be sliding into tackles, blocking the ball and putting their legs in the way of shots and crosses, then the Under Armour Challenge 2.0 would be suitable.
These pads have plenty of strapping, cushioning and protection for your legs. They come with attached ankle supports and a secure Velcro strap at the top of the pad which fastens them securely in place.
They may feel slightly more RESTRICTIVE at first due to their heavy-duty design, but you will barely notice them on your legs after you have worn them in.
Key Features
Hard plastic outer shell for extra protection
Attached, flexible ankle guard
Absorbent foam backing for protection and comfort
Velcro calf strap to secure pad in place
Lightweight materials used
Dimple pattern around shell.
Specification
Small, medium and large sizes available
Available in a range of colours
Only available with ankle guard.
Pros
Well-padded around most of lower leg for protection
Very secure with different support on ankle and calf
Outer shell is very hard and durable
Cons
Buy a size up from your normal size as they can come quite small
Due to the different components, guard, ankle support, strap etc. they may be more noticeable on your legs when you play and can limit movement on under Armour Challenge 2.0 but this newer version does not have ankle support which you don't have to worry about.
The Adidas Predator 20 League range offer some of the sleekest looking shin pads. A modern, flash red and black design gives the pads a modern look that fit SEAMLESSLY underneath your sock.
But there are a comfortable option too. EVA backing provides superb comfort for your lower leg and they have a lightweight feel.
You can barely feel them against your leg when wearing them.
Despite their fairly high cost, these shin pads are worth the money for their comfort and style.
They are made from high quality materials which makes it worth the money for a long lasting and nice-looking pair of shin pads.
Key Features
EVA backing for comfort and protection
Attached ankle guards to protect lower leg
Hard plastic outer shield for maximum protection
Flexible calf strap to secure to shin
Specification
Small, medium and large sizes available
Available only in black and red
Available with or without shin guards from different sellersFirm or soft ground studs
Pros
Snug fit to leg for comfort
Foam backing gives great protection for shins
Very durable as made from high quality materials.
Cons
More expensive option compared to alternative shin guards (approximately £20)
The pads can feel quite firm against legs when strapped up, restricting mobility.
The Adidas Predator X Pros are one of the better-looking shin pads. Some may argue that it is  IRRELEVANT how shin pads look as they will be under your sock most of the time, but style is a draw for certain players.
They attractive pattern gives the X-pros an excellent look. But the technology used to make these pads is advanced and gives some of the safest protection without compromising the look of the pads.
A compression sleeve fits the pads closely to your leg which helps with mobility, while the materials used to make these pads are extremely comfort and limit friction and rubbing which can be cause by straps.
Key Features
EVA foam backing for protection and comfort
Compression sleeve for extra security when pads are in place
3D flexible shield helps mobility
Synthetic lining prevents friction
Slip on sleeve available to secure pad in place
Specification
Available in sizes X-small to X-large
Available in white, black and green
No ankle guard attached
Pros
EVA cushion limits impact but remains lightweight enough so you don't feel the guards under your sock
Good quality materials make these guards durable and long lasting
Sizing is very accurate based on the online guides from a number of sellers
Cons
Sleeve can feel tight if worn for prolonged periods of time
Slightly heavier than other shin pads available.
The Nike Mercurial lite shin pads are perfect for players who want both maximum protection from contact, but who also want to MAINTAIN speed and agility.
A contoured fit over the player's shin offers the best possible protection. The pads cover the entirety of the shin, just ensure you get the sizing right for your legs and the pads do the rest!
A plastic outer shell absorbed any contact, while a foam backing ensures that your shins are comfortable and prevents any friction against your skin.
If you are an attacking player who needs to be both protected and quick, then the Mercurial Lite range is an excellent option.
Although these pads are slightly more expensive than other options, they are great value due to their durability and high-quality materials.
Key Features
Contours for left and right feet help to add efficient protection for both legs and also ensure a perfect fit to your legs.
Lightweight plastic shell on front of pads and foam layer behind the shell offers plenty of protection but is extremely lightweight so speed and mobility isn't affected.
Made from durable materials (k-resin).
Sleeve made from polyester and elastane ensures a close, snug fit to your leg.
Specification
Lots of different sizes available (extra small to XL)
Available in black, white and blue colours
Pads come with an EVA sleeve to secure in place, no Velcro required.
Pros
The lightweight feel of this pads helps quicker players to maintain their speed
Foam layer behind the plastic outer shell is extremely comfortable and you barely feel it against your shin.
Contoured fit to your shin adds to the comfort and offers you maximum protection against contact, covering your entire shin.
Cons
More expensive option for shin pads (approx.) £20
The sleeves, while elasticated and flexible, can wear fairly quickly. More durable alternatives are available.
Purchasing an EFFECTIVE pair of shin pads can make a huge difference and means you can remain injury free and enjoy your football for longer periods.
However, poor choices of shin pads can lead to unnecessary friction, rubbing and discomfort which can affect the quality of your football.
Ensure you check the materials and size guides too as these may not always be true in the product descriptions from certain websites. It will be your preference whether you choose pads with or without ankle straps.
If you like to tackle and enjoy the physical aspects of the game, more protection will be required so the Under Armour Flex Pro would be a good option.
But if you require more flexibility, MOVEMENT and aren't anticipating too many tackles when playing, try the Puma King ES.