Your Guide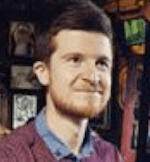 Alex Waite
Set pieces in soccer are a big part of the game, and all aspects of set pieces REQUIRE SKILLS and EXECUTION.
Attacking, defending, technique, timing and physicality are all needed for a successful set play.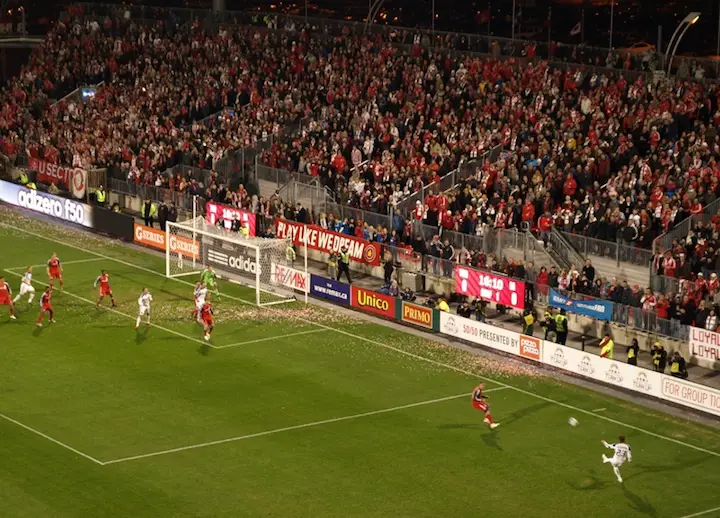 They also represent opportunities for the attacking team to get further up the pitch and to potentially score.
When I played soccer, my team repeated set-piece routines in training OVER AND OVER.
It was monotonous and almost regimental. Players were almost like chess pieces, given direct instructions on where to be and what to do.
However, the more you play the sport, the more you realize that preparation is vital to a successful set-piece.
There is nothing worse than defending a set play, seeing the ball crossed in and going into your team's net.
The different types of set play and when they occur can be confusing, as there are a few. We will look at the different dead balls situations and explain why they are called set-pieces.
What is a Set Piece in Soccer?
A set-piece in soccer refers to a situation where the ball is returned to play. This follows the ball going off the pitch for either a goal kick, throw-in or corner or when open play is stopped for a foul leading to a free kick or penalty.
Set pieces are also referred to as dead-ball situations or set plays.
Below are the five different types of set-pieces, along with an explanation about when they occur. Set pieces are referred to under Law 16 in the official FIFA Laws of the Game. 
1) Set Piece Starting From A Goal Kick
When the ball comes off an attacking team player and goes behind the goal. Play is restarted when the goalkeeper, or any player, kicks the ball from the edge of the six-yard area.
2) Set Piece From a Corner
If the ball comes off a defending team player and goes behind the goal, the attacking team gets a corner.
Corners are taken, as the name suggests, from the corner of the football pitch. They must be taken inside or on the edge of a quarter circle at each corner of the field.
Sometimes, teams will take short corners to slow the pace of a match. Alternatively, if they want to score, a cross will be whipped in from the corner spot.
3) Set piece from a Throw In
A throw-in is given when the ball goes off the side of the pitch. Throw-ins must be taken from where the ball went out of play.
Players can be punished for encroaching further than where the ball went out. Some teams practise long throws as they would corner routines.
In the late 2000s, Stoke City was renowned for its long-throw set pieces, delivered by the brute arm of midfielder Rory Delap, often leading to havoc in the penalty area.
4)Set Piece From A Free Kick
If a team is in possession and one of their players is fouled, they are given a free kick. Referees give free-kicks anywhere on the pitch, except in the defending team's penalty area.
Often, players choose to shoot when a free kick is 30 yards or less from the goal line. Anything longer usually results in a long ball delivered into the penalty area.
5) Set Piece From A Penalty
A penalty is given when an attacking team player is fouled inside the defending team's penalty area.
One player from the attacking team will restart play by shooting from the penalty spot, marked 12 yards from the goal line.
Penalties are a one on one situation where a player from the attacking team will take a one-off shot against the goalkeeper from the defending team.
Why is it called a Set Piece?
These situations are called set-pieces because players take up pre-planned positions on the pitch.
For example, a team may rehearse a routine for a corner kick where their tallest players LINE UP on the edge of the box.
From here, they will try to get a run on the defenders and try to jump highest and header towards goal.
As a corner is usually taken from the same distance, they can be practised more easily in training.
The same applies to penalties and even goal kick routines. Although, some teams now even practise where players will line up during penalties or rehearse where to stand during goal kicks.
Professional teams are becoming more inventive with corner kick routines. In the past, some players would simply apply a hit and hope approach, aiming the ball towards tall players in a bid for them to score a header.
Now, teams are MORE INNOVATIVE and use clever tricks to catch out defending teams, as seen through Bundesliga 2 club Bochum and their well-rehearsed corner routine against Dynamo Dresden in 2016.
Best Set Piece Takers in Soccer
Many young soccer players idolise great set-piece takers. The technique and the beauty of a well-struck free-kick goal is something to admire in any soccer match.
When I grew up in England in the 1990s, and early 2000s, my friends and I would try to recreate the free-kicks scored by David Beckham, Thierry Henry or Gianfranco Zola, who played in the Premier League at the time.
Any player at any level wants to try and score a free-kick at some stage in their career.
Being an expert set-piece means scoring from free-kicks regularly. Delivery and setting up teammates from dead ball situations elevate the best set-piece takers in the game.
You may hear stories of professional players staying behind at training to practice their free kicks, corners and penalties.
All this additional effort certainly paid off for these set-piece greats.
Juninho Pernambucano (Brazil) – 77 free kicks scored
Pele (Brazil) – 70 free kicks scored
Víctor Legrotaglie (Argentina) – 66 free kicks scored
Ronaldinho (Brazil) – 66 free kicks scored
David Beckham (England) – 65 free kicks scored
Conclusion
Set-pieces in soccer refer to several parts of the game; free-kicks, corners, penalties, throw-ins and goal kicks.  
All set pieces are linked by one common feature. They all occur after the ball has gone out of play or after a player is fouled and mark the restart of play.
While there are some similarities, different set-pieces are very different.
Varying lengths and situations have led soccer teams to practice more and more for potential threats or scoring opportunities from set pieces.
They are now seen as a central part of the game, just as keeping possession, attacking and defending are in open play.
However, one set piece captures the hearts and awe of soccer fans worldwide – the free-kick.
Seeing the ball nestle into the net after a beautifully struck free-kick is a marvel for any soccer fan, and they are moments we all remember, whether we are seasoned soccer enthusiasts or beginners.