As soon as your young child begins to show INTEREST in playing the great sport of baseball, it can be an exciting time for everyone involved.
Whether you have the next great like Ken Griffey Jr. on your hands or just a little one looking to have FUN, playing baseball should be a fun experience for everyone.
 Your Guide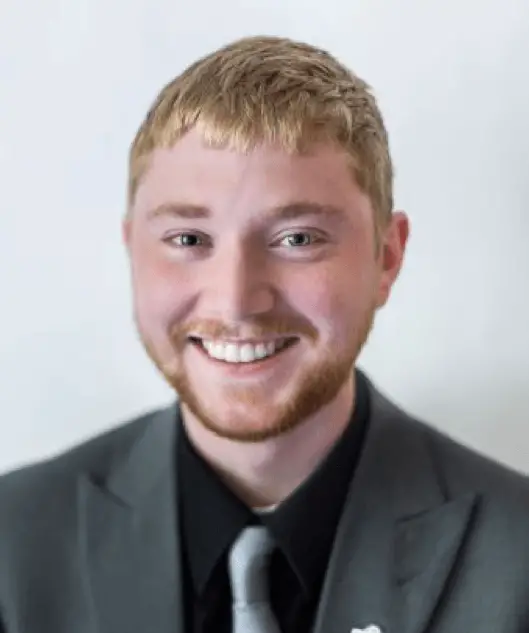 Andrew Buller-Russ
My favourite baseball bat for youth is:
Of course you want to make sure your kid has an ENJOYABLE experience when they step foot on to the baseball diamond.
I know you want your child to have FUN, but also do as best as they can when playing.
You cannot hold their hand when they are playing, but you can do your best to make sure they have everything they need to do their best. Part of that includes making sure they have the proper equipment to take the field.
I know you want your child to have fun, but also do as best as they can when playing. You cannot hold their hand when they are PLAYING, but you can do your best to make sure they have everything they need to do their best.
Part of that includes making sure they have the proper equipment to take the field.
Always refer to the rules and regulations of any league or baseball get together to make sure your child has the proper equipment to take the field.
As cruel as it sounds, if your child has improper equipment, they may be held out of the competition. Generally these rules are put in place for the SAFETY and wellbeing of everyone involved.
When shopping for the best youth baseball bat for your kid, there are many important things to keep in mind.
Refer to the baseball bat size chart I referenced to earlier in this article for an outline on what to keep in mind while shopping. Child size and age will factor into your buying decisions.
Luckily my recommendation for the best baseball bat to buy for a youth baseball player is actually the very same bat I recommend for many Little League play.
So you might as well just go with the Easton ADV 360 baseball bat. The Easton ADV 360 is a bat that is COMFORTABLE and easy to swing.
Easton's ADV 360 offers a great COMBINATION of power and speed. From their website, Easton describes the ADV 360 to be the most advanced two-piece composite bat in the game.
Easton has done EXTENSIVE research to make the ADV 360 an awesome bat and it shows.
What makes this Easton ADV 360 bat special?
The ADV 360 benefits from Easton's Launch Comp using composite technology and 360 engineering for 360 degrees of barrel-tuned precision.
This advanced technology works to OPTIMIZE the barrel profile while increasing the performance of the bat. The defined barrel precision helps hitters make great contact consistently.
As an innovative company, Easton is always making improvements with their products from year to year. Their latest example is the bat's two-piece iSo CXN construction that utilizes a new and lighter iSo ConneXion made from Nitrocell foam.
The innovative iSo ConneXion helps isolate the handle from the barrel, offering a improved feel with more power.
The Power Boost Soft Knob improves both leverage and power potential for hitters.
Hitters will notice the comfortable fit for their bottom hand, and they will appreciate the reduced vibration of the Soft Knob. After a long day at the plate, hitters will ENJOY this feature.
Easton's new Dynamic Feel System utilizes a lightweight carbon handle composed of 90% carbon fiber.
This unique design helps present a stiff handle with best-in-class feel.
Additionally, the Pro Balanced swing weight helps optimize the barrel length and balance to deliver an awesome mix of power and speed.
Another awesome feature is the Speed Cap, which offers a more versatile and responsive barrel, delivering a natural SOUND upon impact.
Easton's Custom Lizard Skin grip adds even more to the experience of the ADV 360 with best-in-class feel, cushion and tackiness.
Many of the top college programs in the United States use Easton as their primary bat supplier and Easton is the manufacturer of the #1 Bat in College World Series HISTORY.
To begin ordering, Easton has up to five different bat sizes to choose from. They offer a variety of sizes starting at 30" and 27 ounces and going up to 34" and 31 ounces.
The company Easton even offers a 1 year baseball bat warranty from your purchase date.
Specification
Certification – BBCOR
Association – High School, College
Construction – Two-Piece
Balance – Pro Balanced
Material – Composite
Drop Weight – -3
Barrel Diameter – 2 5/8
Size – 30/27, 31/28, 32/29, 33/30, 34/31
Pros
Powerful mix of power and speed
Best-in-class feel
Impressive cushion and tack
Cons
Not the least-expensive option, starting at $459.95
Not built for cold weather
If you end up buying the Easton ADV 360 baseball bat, your KID will already be all set if they wish to pursue Little League play in the future.
The Easton ADV 360 is a great bat for a variety of ages. Many young players today have found great success when using this baseball bat.
Back for 2021, the DeMarini CF Zen is new and improved.  As one of the best baseball bats available, the CF Zen is a PREMIER choice for younger players hoping for a great blend of control and power.
This particular bat is PERFECT for young players of all ages and sizes.
This bat is easy to use because it is very well-balanced and lightweight. Hitters appreciate the responsive barrel offering great feel upon contact.
An innovative company, the CF Zen features many of DeMarini's NEWEST Inventions.
DeMarini designed their Paraflex Plus Composite Barrel and their 3Fusion System to feature a ReAction End Cap.
This clever design increases swing speed and improves barrel performance. Your young hitters will love playing with this bat.
The company advertises the CF Zen as their most INNOVATIVE, high-performing CF Series ever. Many hitters seem to agree. The bat is very popular in youth baseball.
Engineered for consistent responsiveness, the Paraflex Plus Composite Barrel offers a large sweet spot.
Built as a 2 piece composite construction, the CF Zen was DESIGNED to improve weight distribution while providing great balance, bat speed and barrel control for hitters.
What is special about DeMarini CF Zen (-10)?
DeMarini streamlined their 3Fusion Connection design to improve weight control and FEEL while reducing vibration all while re-routing energy back into the bat barrel.
DeMarini built their ReAction End Cap using a blend of stronger and lighter materials.
The idea behind this design was to offer improved barrel performance without taking away from SWING SPEED. DeMarini's ReAction End Cap is just their latest invention that improves the quality of their bats.
As their website states, the Paraflex Plus helps the CF Zen offer the most responsive bat barrel in baseball. The CF Zen's 3Fusion system works to minimize hand sting while MAXIMIZING the performance potential.
If you have ever experienced stinging hands after a long day of hitting, you will appreciate the ingenuity behind the CF Zen.
Specification
Barrel Diameter – 2 5/8 inches
Series – CF
Certification – USA Baseball
Barrel Material – Composite
Model Year – 2020
Weight Drop – -10
Pros
One of the best bats available for young hitters
Great blend of control and pop
Very smooth and well-balanced
Cons
Not the least expensive model available, starting at $349.95
Some regulators have questioned the legality of this bat for league play in the past, but the 2020 version is certified for league play
You can get the CF Zen at around $349.95. DeMarini, through the website, offers free shipping and returns on all non-customized orders over $50.
INTERESTED buyers can customize their CF Zen and CUSTOM orders start at $399.95.
To begin customization, buyers can begin with one of DeMarini's FOUR popular template designs and personalize it from there to make it their own.
After that step, you can choose either a matte or GLOSSY FINISH on your bat barrel. There are many options to select from, with DeMarini offering 22 different base colors for the bat.
You can even add two decals to the bat: these decals are also available in up to 22 different colors.
After that, buyers can choose either a Black or a White bat handle. An additional decal can then be added to the handle if you like.
What else does DeMarini CF Zen (-10) offer?
The customization doesn't stop there, DeMarini offers 15 different bat GRIPS to ADD to the custom experience for the CF Zen.
To improve bat grip, you can then choose from either a Black, White or Gray grip tape. Adding grip tape to the bat handle will help you hold onto the bat while swinging.
Finally, DeMarini offers up a total of 22 different end cap and knob designs. As you can see, DeMarini offers a WIDE selection of customization options.
If you do not wish to customize your bat, that is completely fine as well, you should be able to save some pocket change that way.
When using an aluminum bat for Little League play, I would recommend using the 2020 Easton Fuze 360. Easton also OFFERS a composite bat that performs greatly as well.
I have included the links up above for both versions of the product, but here I will focus on the aluminum version.
Many of the 2019 Little League World Series players used the Fuze 360 for CHAMPIONSHIP PLAY.
With so many of the game's most accomplished hitters using it, it must not be too bad!
In all seriousness though, hitters of all ages seem to really enjoy using the Fuze 360.
Why do I like Fuze 360?
One of the reasons why I like the Fuze 360 so much is because the bat is much more affordable than a lot of the other baseball bats made for little league play.
A key feature about this baseball bat is the comfortable feel the bat offers. The Fuze 360 includes a lot of the same features as the ADV 360, such as the Power Boost soft knob to IMPROVE the athlete's leverage while they swing.
Made from a one-piece ATAC (Advanced Thermal Alloy Construction) alloy, the Easton Fuze 360 offers great performance with the thinnest walls in the game.
Reinforced with their Carbon-Core technology and 360 Engineering offering 360 degrees of barrel tuned precision, the Fuze 360 is a game-changer.
The Fuze 360 also features a Forged Composite Cap which is LIGHTWEIGHT and rigid.
This Composite Cap helps increase barrel bounce while offering a Speed Balanced feel enabling a quick swing speed. Power and contact hitters will enjoy their opportunity to use the Fuze 360.
Easton's Power Boost Soft Knob offers more leverage and power potential for all hitters to enjoy. Easton accomplishes this all while reducing bat vibrations and OFFERING more comfort for the bottom hand.
Batters seem to really appreciate the comfortable feel of the Fuze 360 when they are in the batter's box.
The Fuze 360 also offers a Custom Lizard Skin grip to provide batters with best-in-class FEEL, cushion and tack for the bat. This custom, Easton-exclusive designed Lizard Skin grip presents hitters with a squishy yet tacky feel when holding the Fuze 360.
Easton's bat grips are considered some of the finest grips on the market due to their incredible effectiveness and efficiency.
Some of you may appreciate that the bat is all one piece, so less can go wrong with it over time.
Easton's bat is approved for play in leagues in associations that follow the USA baseball standard. Easton even offers a 1 year warranty from when you purchase the baseball bat.
Specification
Certification – USA
Association – AABC Baseball, Babe Ruth & Cal Ripken, Dixie Baseball, Little League Baseball, Pony Baseball
Construction – One-Piece
Balance – Speed Balanced
Material – Aluminum
Drop Weight – -10
Barrel Diameter – 2 5/8"
Pros
Fairly affordable when compared to other bats available
A comfortable feel
Used by Little League World Series players
Cons
Customizable options are limited
As an aluminum bat, without a Lizard Skin grip, you may experience stinging upon contact