Your Guide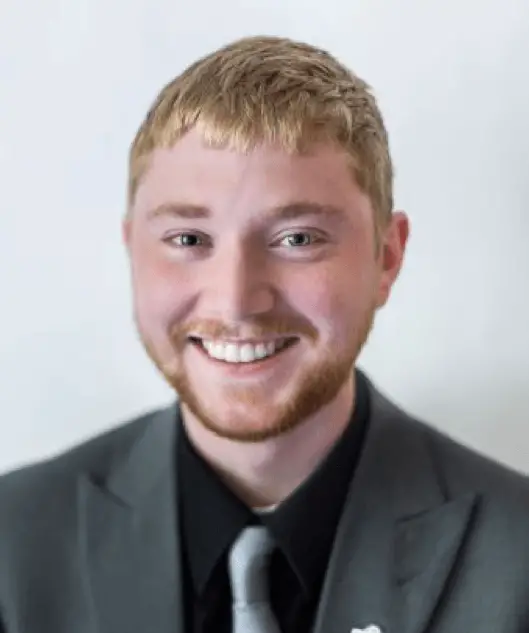 Andrew Buller-Russ
I know that when shopping for a baseball glove, just something simple so you can play, seeing some of the prices can give consumers initial sticker shock.
Our Top Pick:
If you just want to play some baseball without breaking the bank, maybe you want a more affordable option?
Maybe you go through baseball gloves more rapidly than most, or maybe you growing fast and just need an intermediate option.
There are many glove manufacturers in business today.
Some of those businesses have the latest, greatest, most expensive features to offer.
Other companies strip the glove down to the basics to offer a basic, stripped-down version that can still effectively help you haul in baseballs.
You certainly don't have to shell out hundreds of dollars to catch a baseball.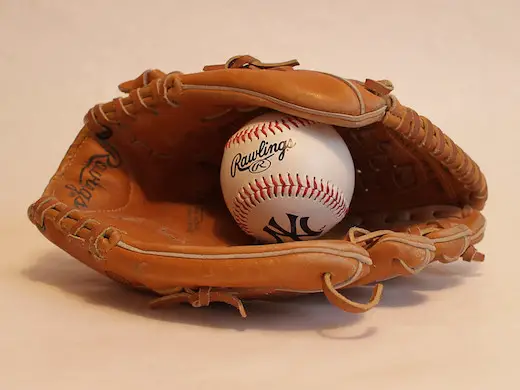 While some of the more expensive options offer some nice features that can definitely catch your eye as a consumer, they are not always necessary.
A great baseball glove can be had for less than $100 if you do your research.
Luckily for those looking to save a buck or two, there are many great baseball glove options from which to choose.
Hopefully, you will be able to identify one or two that catches your eye from my brief breakdown.
My intention is to highlight some of the best bargains on the market when buying an affordable baseball glove that doesn't break the bank.
Whatever the case may be, I wanted to provide you with 3 more affordable baseball glove options, all of which cost less than $100.
You generally tend to get what you pay for, but there are also many times when you can find a steal of a deal on a product that is high quality, yet you got it for a bargain.
Those are the gloves I want to focus on here.
#1: Rawlings Player
The Rawlings Player Preferred is a great affordable baseball glove that can be had for under $50.
This glove offers a ton of positional versatility thanks to the basket web design.
If you are looking for a good budget buy on a quality baseball glove without breaking the bank, the Rawlings Player Preferred is the way to go.
Rawlings also includes Zero Shock Palm Padding for additional padding and comfort when playing catch.
Anyone who purchases the Rawlings Player Preferred baseball glove will be able to play with it in game almost instantly.
The Rawlings Player Preferred glove comes 80 percent broken in already so you won't have to wait long to make your first out with your brand new glove.
While the Player Preferred has specific sizes, the glove design is very adjustable, allowing for hands of many sizes to use it.
The glove features a conventional back with a flex loop Velcro strap that allows users to adjust the glove to fit them.
Additionally, the basket web design makes this glove a great choice for someone who likes to move around and play multiple positions on the baseball diamond.
The basket web design helps players scoop up grounders and snag fly balls like never before.
Like most gloves, the Rawlings Player Preferred can be attained in either a right-hand or left-hand fit.
Rawlings designed the glove to be flexible and useful in many different baseball situations.
By having soft, flexible outer shell and inner liner materials, this glove is smooth and easy to use.
Did we mention the glove is less than $50!?
Finding any decent baseball glove for anything under $50 is tough to do, luckily Rawlings designed the perfect glove with your budget in mind.
For a more defined and specific baseball glove focused on your specific position, Rawlings also offers various versions of the Player Preferred tailor-made for specific positions on the baseball diamond.
If you are a First Baseman, Catcher or any other position, Rawlings makes a specific Player Preferred glove made specifically for that position to succeed.
Prices for those gloves are about the same as their other Player Preferred gloves.
Pros
Costs less than $50
Great all-around glove allowing you to play multiple positions
Short break-in period
Cons
No customization options
Plain design
Designed for youth players, the Wilson A500 is one of the lightest, all-leather baseball gloves available.
The A500 is flexible and mostly broken in, so your child can pick it up and play right away. Wilson offers the A500 glove in 5 different sizes.
Wilson manufactured the A500 to feature an H-Web design.
The glove itself is formed with Copper, Black and Blonde Top Grain Leather. For added comfort and durability, the A500 features a double palm construction.
The A500 is a versatile glove made for players who play all over the diamond instead of one set position.
Wilson designed the A500 to have rolled dual welting. The rolled dual welting helps the glove keep its shape much longer while offering a short break-in period.
Perhaps best of all, the Wilson A500 retails for less than $100.
As a great glove that doesn't break the bank, the A500 is a great choice for any young ballplayer. Wilson even offers free shipping on all orders over $50 through their website.
Pros
Affordable
Holds shape
Durable
Cons
Made for youth players
No custom options
Wilson makes a lot of great baseball gloves, and luckily, a few are under $100.
The Wilson A900 is another great, affordable glove Wilson offers.
The A900 features a single post web to field grounders and help snag fly balls.
The front side of the baseball glove features a padded, double-palm construction.
Featuring a low-profile heel, the A900 comfortably fits most hands. A low-profile glove heel helps fielders control wild grounders with bad hops.
The Wilson A900 is all leather and very soft.  Wilson presents the A900 as a game-ready glove, ready to hit the field right away.
Baseball players worldwide have enjoyed the comfort and stability the A900 offers.
This particular glove, the A900 is offered in dark brown leather.
An original, classic look, the A900 presents a baseball glove that stands the test of time.
At the end of the day, the Wilson A900 offers a great all-around glove for an affordable price.
Pros
Affordable
Flexible and durable
Comfortable
Cons
Not customizable
Plain design
I think the fact that we can find so many great baseball gloves for under $100 is incredible.
Of course, there will always be the high-end gloves that cost more, but who says you can't still have just as much fun at half the price?
I know that when I was growing up, it wasn't nearly as much fun playing catch with yourself as it was playing with a buddy or a group of pals.
Hopefully, you have found this guide helpful if you are searching for an affordable baseball glove or two.
I know there are several options available today; unfortunately, not all of them can make the cut to the top 3.
Which gems have you found out there to be both affordable and effective?