Your Guide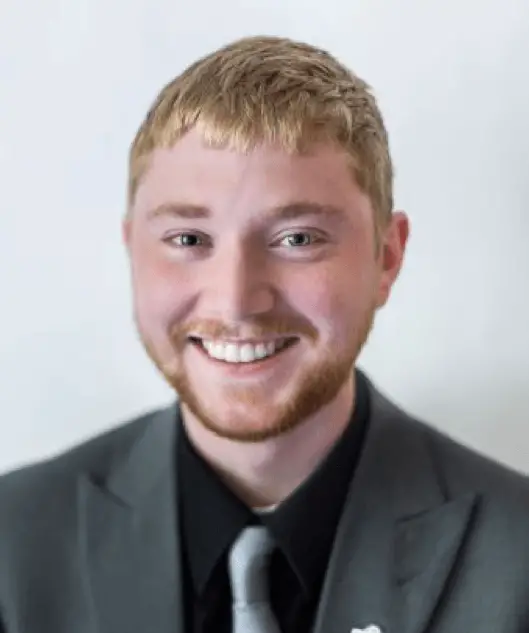 Andrew Buller-Russ
There are many great brands and STYLES OF BASEBALL GLOVES being manufactured today.
With so many different options to choose from, the idea of quickly buying a glove when shopping becomes much more difficult.
Our Top Pick:
I wanted to help clear up some of your questions and concerns by providing you with an informative buying guide when shopping for your next ideal baseball glove.
Since we all like to be informed about our products, I will provide specifications when we are dealing with a singular, specific glove model.
Once you have an idea on which position or positions you may be playing, you can greatly NARROW DOWN your options when shopping for your next baseball glove.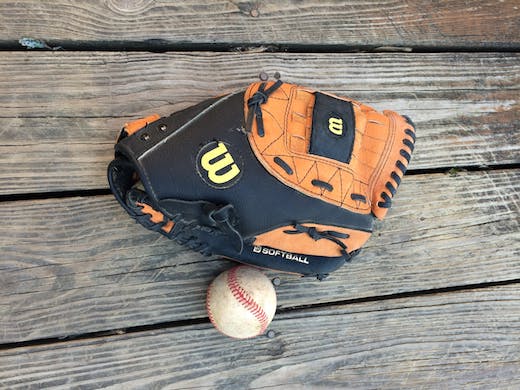 Some brands and manufacturers make a great version of a first baseman's mitt but then don't offer a great glove for catchers or pitchers and vice versa.
Although, there are also many brands that offer baseball gloves for each position.
My Shopping Tip
If I could share some advice, I would say NOT TO ADHERE  to any specific brand loyalty when shopping.
Unless you have a great amount of experience trying out many different brands and styles of gloves, sticking with one brand or model could hinder your performance.
Many brands go through changes over the years, and with these changes, sometimes their latest glove doesn't actually end up being any better than their previous models.
With all that being said, there are some really great baseball gloves available on the market today and once you begin your search, you may find that you can have some FUN WITH IT.
Another small piece of advice is to experiment and try out as many different gloves as you can.
This should help give you a much better idea on glove fitment and style preference.
One thing I want to note is that I will list any available individual product specifications that I can.
This is complicated since many baseball gloves make a glove for each position in which each individual glove will have their own differentiated product specifications, so understandably, I cannot list them all.
 Since I do not want to confuse any of you, I will list product specs only when discussing an INDIVIDUAL PRODUCT.
For example, each glove will have different sizes, web styling or patterns.
Another thing each glove will differentiate on is the ideal position they are designed for.
I will make sure to list any product specs that I can provide you with, without causing confusion.
First up on my list of recommendations is one you may already be familiar with.
There are many great things to discuss when diving into the Wilson A2000 baseball glove.
The glove is a great glove option for all types of baseball players, young or old.
One of the reasons why I recommend the Wilson A2000 is just that, the positional VERSATILITY the glove offers.
Wilson designed the A2000 to feature pro stock leather, made specifically for Wilson baseball mitts.
This specific American Steerhide leather has been battle-tested by many professional ballplayers and many PREFER the unique feel and impressive durability the leather offers.
The glove also features exclusive hand-designed patterns that are constantly being improved by the Wilson Advisory Staff.
This glove features a deep pocket and a closed 2 piece web offering ball grip concealment for pitchers to enjoy.
The A2000 is well-built and very durable. They make the A2000 for both right-hand and left-handed ballplayers.
The Wilson A2000 even offers DriLex wrist lining to help keep hands cool and dry on those hot, sweltering days in the field.
For more COMFORT, Wilson included dual welting.
Dual welting offers two strips of leather located along with each finger, creating a durable pocket.
Does Clayton Kershaw use Wilson A2000?
YES, As one of the greatest pitchers in baseball, Clayton Kershaw prefers to use a Wilson A2000 CK22 glove when he pitches.
He prefers that glove for its ability to hide his grip changes and impressive durability on HARD HIT line drives.
The CK22 is named after Kershaw's initials and his jersey number on the Dodgers.
Though it is not just pitchers who like using the A2000, it is also a very common choice among middle infielders and third basemen.
The versatility of the glove makes it a great option for those who field multiple positions as well.
Wilson also makes the A2000 for first basemen, catchers and outfielders, it truly is a glove for all to enjoy.
Be careful when shopping, the glove offers great versatility, but there are still many variations of the A2000 with an additional model number.
For example, the A2000 2800 is a first basemen's mitt, while the A2000 1788 is better suited for other positions along the infield.
Paying attention to the full model number could prevent many difficult headaches down the road.
As there are many different versions of the Wilson A2000, I will not be listing the specs as I do not want to confuse any of you.
Like I mentioned earlier, each glove will have different sizes, web styling or patterns.
Another thing each glove will differentiate on is the ideal position they are designed for.
Due to all of these inconsistencies, most of the gloves you find on this page will not include specifications.
Pros
Very versatile, a glove option for everyone
Durable and comfortable
DriLex lining helps keep hands and wrists cool
Cons
Some of the model names and numbers can be confusing
A bit more expensive
The Rawlings Heart of the Hide baseball glove is another gem. Rawlings as a company has been around seemingly FOREVER.
Founded in 1887, Rawlings has long developed high quality baseball gloves for both professionals and amateurs.
One of the great features of the Heart of the Hide glove series is a shortened break-in period.
This will help fielders be MUCH MORE comfortable when using the Rawlings glove.
A soft, yet durable glove, the Heart of the Hide should last you multiple seasons.
What is special about these gloves?
The Heart of the Hide features a padded thumb sleeve for ADDITIONAL COMFORT.
Rawlings states that their Heart of the Hide glove comes an estimated 30 percent already broken in.
This allows for fielders to reach their comfort level with the glove earlier than others.
Another great option for consumers shopping for their next glove is the amount of VARIETY Rawlings offers with the Heart of the Hide series.
Shoppers can choose from a WIDE SELECTION of color schemes to customize the Rawlings glove to be unique.
Many professional ballplayers use the Heart of the Hide and love the results they get.
Those looking to try a Heart of the Hide glove CAN ENJOY the fact that their gloves are made available for each position on the baseball diamond.
This assures that everyone will have a chance to try a Rawlings glove if that is what they have their hearts set on doing.
With so many varieties and options to select from, what do you have to lose?
Similar to the A2000, the Heart of the Hide series gloves offer a wide variety of choices.
So once again, I do not want to mislead any of you with specs that do not correlate with all of their baseball gloves.
Pros
Made from breathable material, leading to less sweaty palms
Durable, well-made product
Very versatile, many glove options covering a variety of positions
Cons
Palm of the glove can lead to some stinging for fielders
Priced similarly to the Wilson A2000 – Not Cheap
Mizuno may not be the most well-known brand of baseball gloves on our list, but you can be sure they make a QUALITY PRODUCT.
In general Mizuno gloves have gained respect in the baseball community due to their impressive performance and comfortable feel. Staying true to the Mizuno tradition, the Mizuno Pro glove series does NOT DISSAPOINT.
Another great thing about Mizuno as a company is that they offer a wide variety of gloves to ensure each baseball player has a glove suitable for their needs and preferences.
From youth ballplayers to the pros, Mizuno has a glove FOR YOU. The Mizuno Pro also has a great selection of gloves to choose from.
One of the many reasons why the Mizuno Pro is a great glove is due to the quality US kip leather used to make them. Made with top-notch leather, the Mizuno Pro is BUILT TO LAST.
Mizuno offers multiple pocket depth options with their gloves, allowing fielders to choose the pocket depth that best suits their needs.
The split welting of the Mizuno Pro leads to a more stable glove, while remaining comfortable due to the high quality leather used.
Mizuno also designed the Pro to feature a shortened break-in time, allowing you to hit the field with more confidence.
Across baseball everywhere, the Mizuno Pro is becoming a more and more popular option for ballplayers.
Pros
Quality US kip leather
Durable and long-lasting
Wide variety of options
Cons
Not the most affordable
Not as well-known as Wilson or Rawlings
While there are many other great baseball gloves IN EXISTENCE and we will eventually get to some of them, the three I picked out have really made their mark all across baseball.
Whether it is the comfort and versatility of the A2000 or the soft touch of the Heart of the Hide, you can't go wrong with any of these gloves.
Let me know in the comments what is your favorite glove?