The game of baseball is Amazing!
Did you know that baseball has been played since the mid 1800's?
For a game that has seemingly been around FOREVER, it is pretty amazing that the rules have remained largely the same.
Your Guide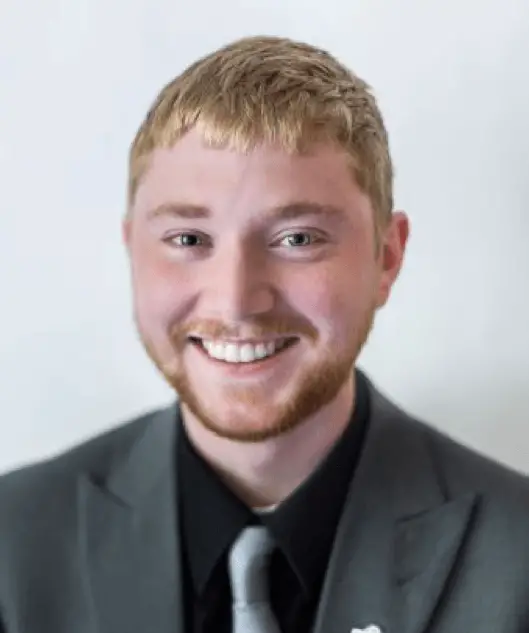 Andrew Buller-Russ
Over all these decades of baseball, there have been many great players in the history of the game.
This article will be taking a closer look at some of the greatest Major League baseball players to hit the DIAMOND in the past five decades (1970s-Present).
The 1970s brought the introduction of the Designated Hitter to baseball in 1973.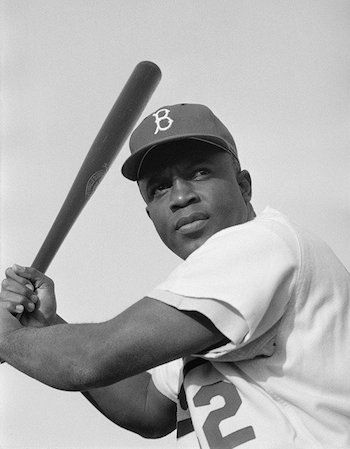 The pitchers were dominating the game. Starting pitchers were pitching a complete game 28% percent of the TIME, compared to 2.4% as recently as 2014.
Even today, in baseball, that number is dropping more and more every year as the analytics suggest that pitchers should no longer put as much strain on their arms by pitching well over 100+ pitches in a game.
With the DH now introduced, the game was believed to no longer be as "pitcher-dominant".
Although there were still many great players, the 1970s were not seen to be one of the more exciting era's of baseball.
All that said, who were the greatest players of the 1970's?
Stats Displayed by Decade, Not Career Stats
Position Players
Johnny Bench C (.267/.349/.491, 1,396 H, 290 HR, 1,013 RBI, 792 R) 2x MVP,  10x All-Star, 6 GG
Joe Morgan 2B (.282/.404/.455, 1,451 H, 173 HR, 720 RBI, 1,005 R) 2x MVP, 9x All-Star, 5 GG
Rod Carew 2B (.343/.408/.454, 1,787 H, 60 HR, 628 RBI, 837 R) 1 MVP, 10x All-Star
Pete Rose 3B (.314/.389/.430, 2,045 H, 79 HR, 580 RBI, 1,068 R) 1 MVP, 9x All-Star, Gold Glove
Reggie Jackson OF (.275/.363/.508, 1,410 H, 292 HR, 922 RBI, 833 R) 1 MVP, 8x All-Star
Willie Stargell 1B (.287/.374/.555, 1,261 H, 296 HR, 906 RBI, 719 R) 1 MVP, 4x All-Star
Pitchers
Tom Seaver SP (178-101, 2.61 ERA, 1.073 WHIP, 2,304 K, 2,652.1 IP) 2x Cy Young, 8x All-Star
Jim Palmer SP (186-103, 2.58 ERA, 1.142 WHIP, 1,559 K, 2,745 IP) 3x Cy Young, 6x All-Star, 4 GG
Gaylord Perry SP (184-133, 2.92 ERA, 1.142 WHIP, 1,907 K, 2,905 IP) 2x Cy Young, 4x All-Star
Steve Carlton SP (178-126, 3.18 ERA, 1.228 WHIP, 2,097 K, 2,747 IP)2x Cy Young, 5x All-Star
While this list is all speculative, it provides a FUN LOOK at some baseball's best players to hit the diamond in the 1970's.
A case could certainly be made for some of those position players and pitchers to be rearranged a bit.
This decade didn't really feature any one specific player who many felt was the best player by far. There were many good players, but not a specific, generational standout player who proved to be much better than their peers.
Johnny Bench is widely regarded as one of the best Catchers of all time, if not the best.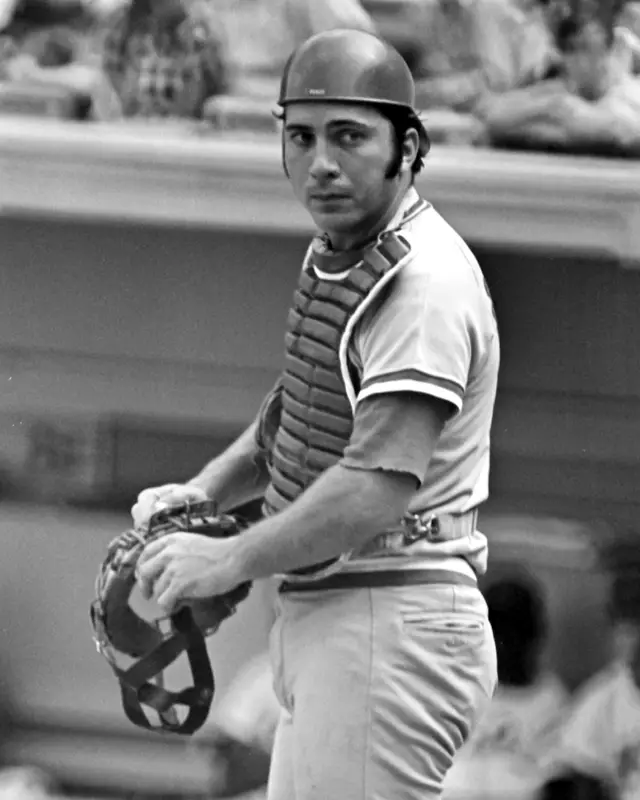 It is tough not to place him at the top for the 70's. His individual numbers do not immediately jump off the page, but TYPICALLY the Catcher position is one that requires a lot of toughness and durability to play the position.
Commonly in baseball, it is said that any offensive boost you get from the Catcher position is seen as a bonus as their main job is to catch the pitch, call a great game and play good defense.
Johnny Bench was not only the decade's best power-hitting Catcher, he also stole the most bases. Bench crushed 290 home runs this decade; the next closest Catcher hit only 175. T
hat shows just how much he dominated his position and was way ahead of his time.
Rod Carew could probably make the case to be higher on this list.
Widely regarded as the BEST HITTER of the decade, Carew hit .328 in his career, good for 34th all time. He won one MVP and won 6 AL batting titles during the 70's.
Of course, many would also argue that Joe Morgan deserves to be on top.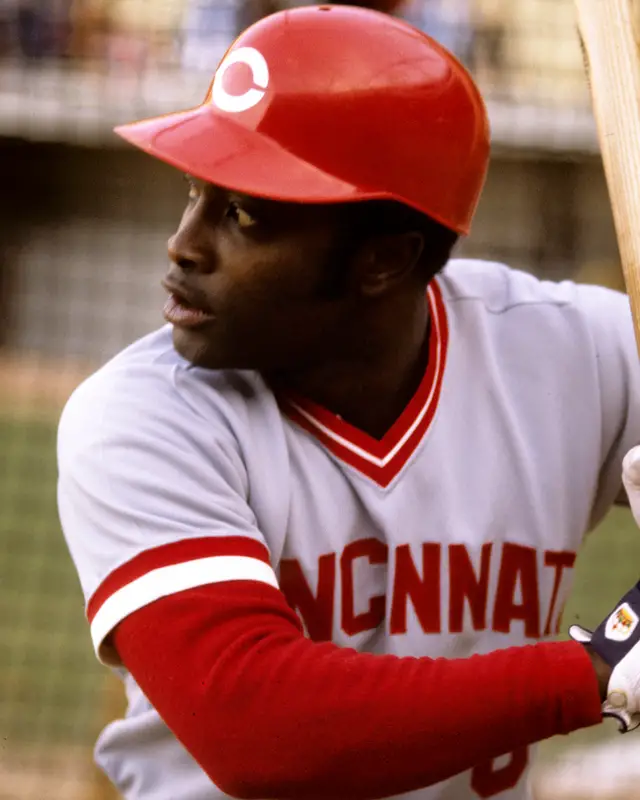 The reason I went with Bench over Morgan is because the Catcher position is tougher to truly excel at.
Don't get me wrong, Second Base is a tough position to play. I just felt that Bench STOOD OUT among his Catcher peers more than Morgan did, relative to his position.
Joe Morgan was an amazing ballplayer for his time; it was a tough call.
This list is based on opinion; surely you could rearrange the ranking in many ways.
I did my best to try and rank them in order of dominance by decade.
Undeniably, though, these players were AWESOME baseball players and the 1970's brought on many future Hall-of-Famers.
Baseball Players of The
1980's
Some refer to the 1980's as the "Speed" decade as many fans felt the game featured more SPEED on the field than ever before.
There were many more artificial turf games being played and this led to a lot more speed on the base paths.
Many stolen base records were broken.
There were 7 players to steal 100 bases or more in a single season throughout the 80's. Since 1987, no Major League ballplayer has stolen 100 or more bases in a single season.
In 1980 the MLB introduced the "Silver Slugger Award".
The annual award is given out to the best offensive player at each position.
During the 1980's, players hit 40 home runs or more just 13 times!
Compare that to 20 times in the 70's, 77 times in the 90's and 91 times in the 2000's and you can see how the 80's were largely lacking in power.
It was a FAST ERA of baseball.
In general, this time period was regarded as a low-scoring decade as a lot more "small ball" was played.
So, who were the best ballplayers to take the field in the 1980's?
Position Players
Mike Schmidt 3B (.277/.385/.540, 1,287 H, 313 HR, 929 RBI, 832 R) 3x MVP, 8x AS, 6 GG, 6 SS
Rickey Henderson OF (.291/.403/.436, 1,507 H, 137 HR, 535 RBI, 1,122 R) 8x All-Star, 1 GG, 1 SS
George Brett 3B (.311/.392/.521, 1,446 H, 193 HR, 851 RBI, 768 R) 1 MVP, 9x All-Star, 1 GG, 3 SS
Eddie Murray 1B (.293/.374/.497, 1,642 H, 274 HR, 996 RBI, 858 R) 6x All-Star, 3 GG, 2 SS
Wade Boggs 3B (.352/.443/.480, 1,597 H, 64 HR, 522 RBI, 823 R) 5x All-Star, 6 SS
Dave Winfield OF (.289/.358/.492, 1,441 H, 223 HR, 899 RBI, 804 R) 9x All-Star, 6 GG, 5 SS
Dale Murphy OF(.273/.361/.491, 1,553 H, 308 HR, 929 RBI, 938 R) 2x MVP, 7x AS, 5 GG, 4 SS
Pitchers
Nolan Ryan SP (122-104, 3.14 ERA, 1.192 WHIP, 2,167 K, 2,094 IP) 3x All-Star
Jack Morris SP (162-119, 3.66 ERA, 1.256 WHIP, 1,629 K, 2,443.2 IP) 4x All-Star
Dave Stieb SP (140-109, 3.32 ERA, 1.221 WHIP, 1,380 K, 2,328.2 IP) 6x All-Star
As you can see, there weren't very many high end pitchers throughout the full decade.
While some pitchers were great for shorter spurts (Doc Gooden, Roger Clemens), not many dominated for up to 10 years.
There were many great position players that played in the 80's. It was tough to leave off so many GREAT HITTERS from this era.
For Wade Boggs to even be on this list is amazing.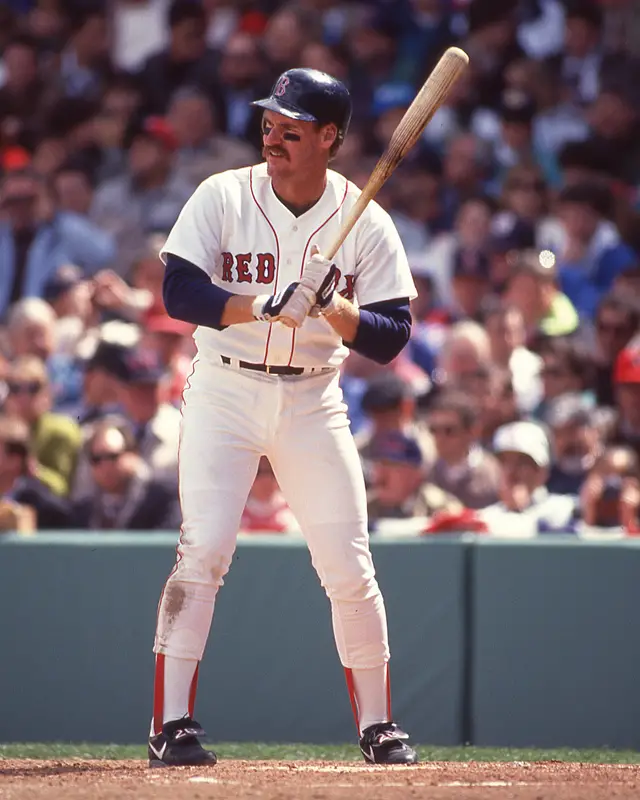 He started his MLB career in 1982. But he burst onto the scene and played very well from the start, finishing 3rd in Rookie of the Year voting.
He continued to dominate throughout the decade, hitting for a .352 batting average.
Perhaps one of the best base-stealers to ever play the game, Rickey Henderson STOLE 838 bases in the 80's!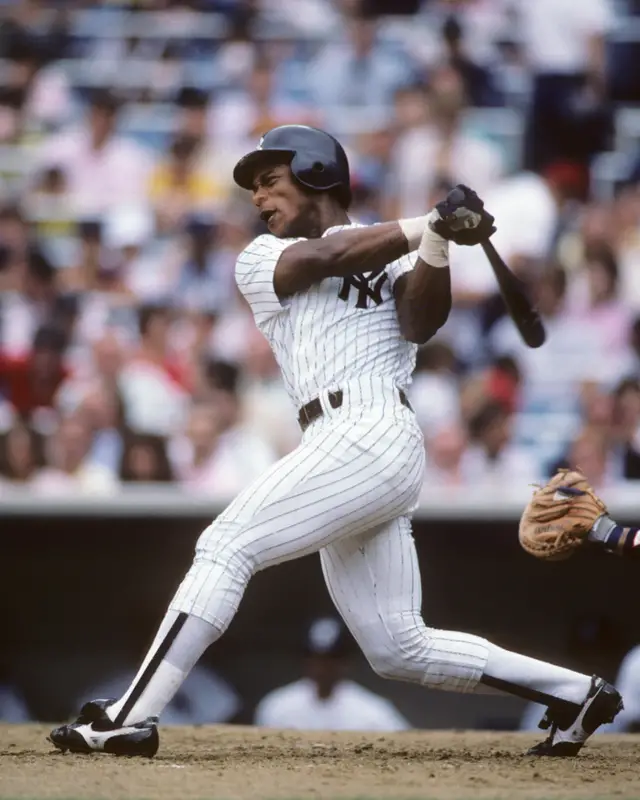 Pitchers hated when he would get on base because they knew he would be a problem on the base paths.
Most of the top stolen base leaders can't also hit for power, Rickey could. That is what made him so dangerous on the DIAMOND.
Rickey stole over 450 more bases than the next highest all time stolen base leader in baseball, Lou Brock.
Yet Rickey had 149 more home runs than Lou.
If you go all the way down to the 11th most stolen bases of all time, you will see Joe Morgan who did hit about 20 more home runs than Rickey, but also had less than half of the stolen bases that Rickey had!
As you can see, Rickey was a VERY unique ballplayer.
It is tough to place anyone above Mike Schmidt though. For an era that did not see a ton of home runs hit, he led the time period of Home Runs hit while fielding his position very well.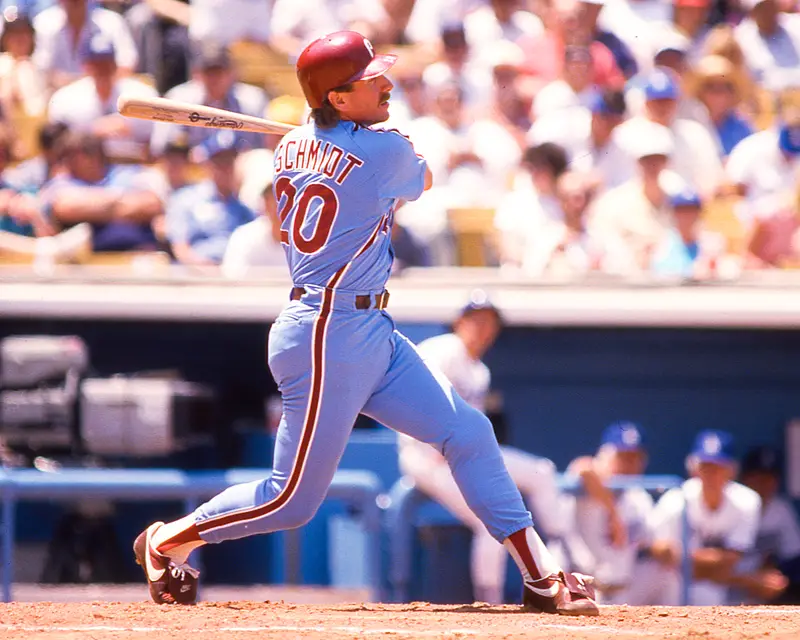 Hard to argue against his 3 MVP's won as well. Mike gets the top spot.
Baseball Players of The
1990's
The 1990's brought on a lot MORE POWER.
The steroid era in baseball was in full swing. Steroids are never recommended, but unfortunately they have been a part of baseball and many other sports for quite some time now.
The oldest reported usage of performance enhancing drugs in baseball date all the way back to 1889!
Steroids were used heavily and the home run numbers began to climb sharply.
The decade started with at least 2 hitters hitting 40 home runs or more every season. In 1996, a whopping 16 players hit 40 or more home runs in a single season.
There were so many great ballplayers from the '90s and chances are if you like baseball, this was when the game was really fun to tune into.
With so many great ballplayers, who were the greatest of the decade?
Position Players
Ken Griffey Jr  OF (.302/.384/.581, 1,622 H, 382 HR, 1,091 RBI, 1,002 R) 1 MVP, 10x All-Star, 10 Gold Gloves, 7 Silver Slugger Awards
Barry Bonds OF (.302/.434/.602, 1,478 H, 361 HR, 1,076 RBI, 1,091 R) 3x MVP, 8x AS, 8 GG, 7 SS
Frank Thomas 1B (.320/.440/.573, 1,564 H, 301 HR, 1,040 RBI, 968 R) 2x MVP, 5x AS, 3 SS
Mike Piazza C (.328/.391/.575, 1,200 H, 240 HR, 768 RBI, 611 R) ROY, 7x AS, 7 SS
Jeff Bagwell 1B (.304/.416/.545, 1,447 H, 263 HR, 961 RBI, 921 R) 1 MVP, ROY, 4x AS, 1 GG, 3 SS
Mark McGwire 1B (.268/.411/.615, 1,071 H, 405 HR, 956 RBI, 791 R) 8x AS, 1 GG, 3 SS
Pitchers
Greg Maddux SP (176-88, 2.54 ERA, 1.055 WHIP, 1,764 K, 2,394.2 IP) 4x Cy Young, 6x AS, 10 GG
Roger Clemens SP (152-89, 3.02 ERA, 1.176 WHIP, 2,101 K, 2,177.2 IP) 3x Cy Young, 5x AS
Randy Johnson SP (150-75, 3.14 ERA, 1.197 WHIP, 2,538 K, 2,063.1 IP) 2x Cy Young, 6x AS
Tom Glavine SP (164-87, 3.21 ERA, 1.286 WHIP, 1,465 K, 2,228 IP) 2x Cy Young, 6x AS, 4 SS
I don't think many will argue about Griffey being the GREATEST.
The one guy who everybody seems to love, he was fun to watch whether he was at the plate or robbing home runs.
Griffey was always a FAN FAVORITE and is seen as one who never took any performance enhancing drugs. Not only that, but "The Kid" was born to play baseball and he played the game the right way.
Greg Maddux won an incredible 4 straight Cy Young awards from 1992-1995, only later to be matched by Randy Johnson. Maddux and The Atlanta Braves were dominant in the 90's.
Greg Maddux, Tom Glavine and John Smoltz formed a nasty trio, leading the Braves to a World Series win in 1995.
They made it to the World Series four other times in the 90's, only to have LOST them all.
Watching the home run record chases of guys like McGwire, Sosa and Bonds were EXCITING!
I think everyone can agree that steroids and Performance Enhancing Drugs shouldn't be allowed in sports.
They take away from the integrity of the game, but you cannot deny the excitement that all those home runs provide!
What the Major League Baseball players are doing in the recent years of the late 2010's is pretty incredible.
We are seeing heightened home run and strikeout numbers and it has led to a much more exciting game to watch.
It was really tough leaving off Pedro Martinez and Sammy Sosa off the list.
Both players dominated the 90's and 2000's. They pretty much got left off due to the SEMANTICS of the rankings.
If I had put two decades together such as the 90s-2000's, they both surely would have made the cut.
Baseball Players of The
2000's
The 2000's were known for their home runs as records were being broken seemingly every year.
The 90's paved the way for home run numbers climbing and the public knew about PED's due to many SUSPENSIONS.
There was a bad cloud over baseball. Many people felt that the PURITY of the game had been stripped.
Many people didn't care as there was really no sure way of knowing who cheated and who didn't.
Baseball on the diamond still felt and looked largely the same, only now with a few more home runs and STRIKEOUTS than many were used to.
It didn't matter, people LOVE seeing home runs hit and batters striking out. There were many great and exciting baseball players to watch.
The 2000's paved the way for analytics to take over the game.
Some small market teams and fans were sick of seeing the large market teams like the Yankees dominate every year, just because they had a bigger budget and could afford to buy their team.
Billy Beane and The Oakland Athletics wanted to change all that. "Moneyball" was born.
Billy Beane used his statistical analysis, also known as sabermetrics, to make the Oakland Athletics into a competitive team without using a big budget.
For example, the 2006 season had the Athletics finishing with the 5th best record in baseball, despite having the 24th LARGEST PAYROLL out of 30 MLB teams.
The 2000's saw many future Hall of Famers run the bases, so how do we narrow them down into the top ten best players of the decade?
Position Players
Albert Pujols 1B (.334/.427/.628, 1,717 H, 366 HR, 1,112 RBI, 1,071 R) 3x MVP, ROY, 8x All-Star, 1 Gold Glove, 5 Silver Slugger Awards
Barry Bonds OF (.322/.517/.724, 925 H, 317 HR, 697 RBI, 772 R) 4x MVP, 6x AS, 5 SS
Alex Rodriguez SS (.304/.401/.587, 1,740 H, 435 HR, 1,243 RBI, 1,190 R) 3x MVP, 9x AS, 2 GG, 7 SS
Derek Jeter SS (.317/.387/.456, 1,940 H, 161 HR, 727 RBI, 1,088 R) 8x AS, 4 GG, 4 SS
Ichiro Suzuki OF (.333/.378/.434, 2,030 H, 84 HR, 515 RBI, 973 R) 1 MVP, ROY, 9x AS, 9 GG, 3 SS
Vladimir Guerrero OF (.323/.392/.569, 1,751 H, 315 HR, 1,037 RBI, 929 R) 1 MVP, 7x AS, 7 SS
Pitchers
Mariano Rivera RP (397 SV, 2.08 ERA, 0.960 WHIP, 669 K, 713.1 IP) 8x AS
Randy Johnson SP (143-78, 3.34 ERA, 1.114 WHIP, 2,182 K, 1,885.1 IP) 3x Cy Young, 4x AS
Roy Halladay SP (139-69, 3.40 ERA, 1.171 WHIP, 1,400 K, 1,883.1 IP) 1 Cy Young, 6x AS
Johan Santana SP (122-60, 3.12 ERA, 1.113 WHIP, 1,733 K, 1,709.2 IP) 2x Cy Young, 4x AS
None other than "The Machine" can top this list.
Albert Pujols had 5 seasons in the 2000's with 40 home runs or more, including four straight seasons of 40+ home runs.
He hit all those home runs while having a batting average of over .300 each season. The man DEFINITELY KNEW how to hit a baseball!
Barry Bonds, the first player on this list to show up in two decades, coming in 2nd in both.
It is CRAZY to think of how dominant he was for over 20 years of playing baseball. Some will say he used steroids, but I don't care.
Barry was also very good for baseball in the sense that he got a lot of people talking about him and tuning in to see him pass Hank Aaron on the all-time home run list with 762 home runs hit.
He would also steal over 500 bases in his career. It was truly an amazing baseball career for Mr. Bonds.
Mariano Rivera becomes the first relief pitcher to make the list, and the only one. Probably the greatest closer of all time, when Rivera entered the game, everyone pretty much knew it was over.
The all-time leader with 652 saves, it seemed like no one could make good contact or any contact at all with his best pitch, the Cutter.
Leaving out legendary players such as Curt Schilling or Manny Ramirez is tough. The TRUTH is there were a lot of great ballplayers to grace the diamond from 2000-2009.
If you watched baseball during this time period, then you got to see a lot of great baseball being played by some of the game's best players.
It was a fun time in baseball.
Baseball Players of The
2010's
This decade brought on the introduction of data and analytics to the mainstream.
Analytics have been around in sports for a long time, but as the years have gone on, teams have gotten a lot smarter about how to use the data to their BENEFIT.
With technology always advancing, the amount of data MLB teams now have about their players is astounding compared to earlier years.
We were also seeing a lot more emotion in the game now. Baseball has many unwritten rules, some of them are that the hitter should not be doing bat-flips and celebrating after a GREAT PLAY.
Celebrating after a great play, whether it is after a pitcher strikes a batter out or a batter HITS a Home Run, is another one of those unwritten rules.
The old school generation largely prefers that a player keep those celebrations to himself.
While the "new school" prefers to show emotion and revel in the play they just made.
I'm not here to say whether one is right or wrong, but I do personally enjoy seeing a player celebrate their great play they just made.
I think it just SHOWS that they are human.
Players celebrate and show their emotions after great plays in most sports, so why not baseball too?
With the decade of the 2010's not quite over yet, this last part may be a bit premature.
So many great ballplayers have taken the field in the last nine years; it will be tough to NARROW them down.
With most of the decade in the past, I think we will have a pretty good idea on who some of the greatest of the decade are.
So, who has been the best of their class?
Position Players
Mike Trout OF – 2x MVP, ROY, 8x AS, 6 SS
Miguel Cabrera 1B – 2x MVP, 7x AS, 5 SS
Joey Votto 1B – 1 MVP, 6x AS, 1 GG
Robinson Cano 2B – 7x AS, 2 GG, 4 SS
Adrian Beltre 3B – 4x AS, 3 GG, 3 SS
Pitchers
Clayton Kershaw SP – 1 MVP, 3x Cy Young, 8x AS, 1 GG
Max Scherzer SP – 3x Cy Young, 7x AS
Justin Verlander SP – 1 MVP, 1 Cy Young, 6x AS
Chris Sale SP – 7x AS
Zack Greinke SP – 6x AS, 5 GG, 1 SS
Since the season is currently in progress, I thought it would be best to leave the decade stats out for the last batch.
Obviously, Mike Trout has been dominant ever since he came into the league.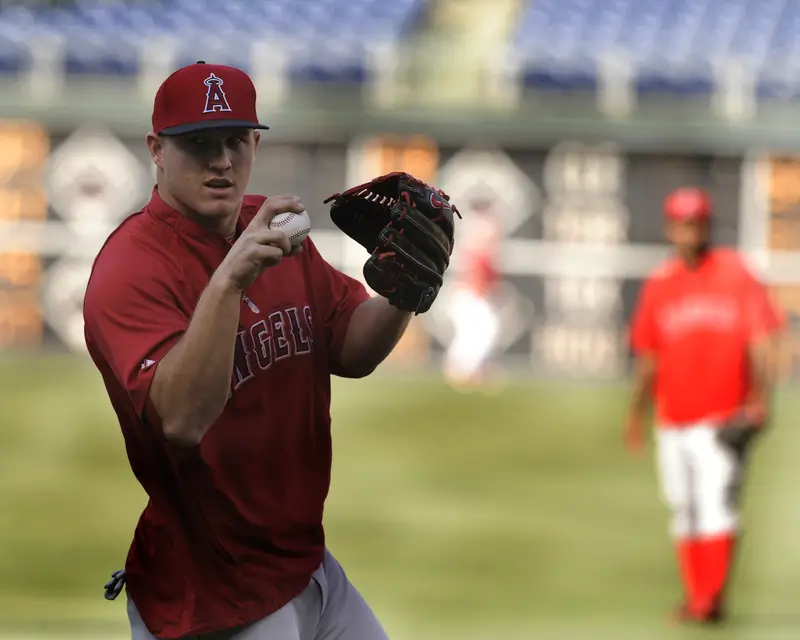 The amazing thing is that he is only 27 years old and may just be entering his prime. He will be a JOY to watch for many seasons to come.
Clayton Kershaw, the same as Trout, has been at the top of his class seemingly every year.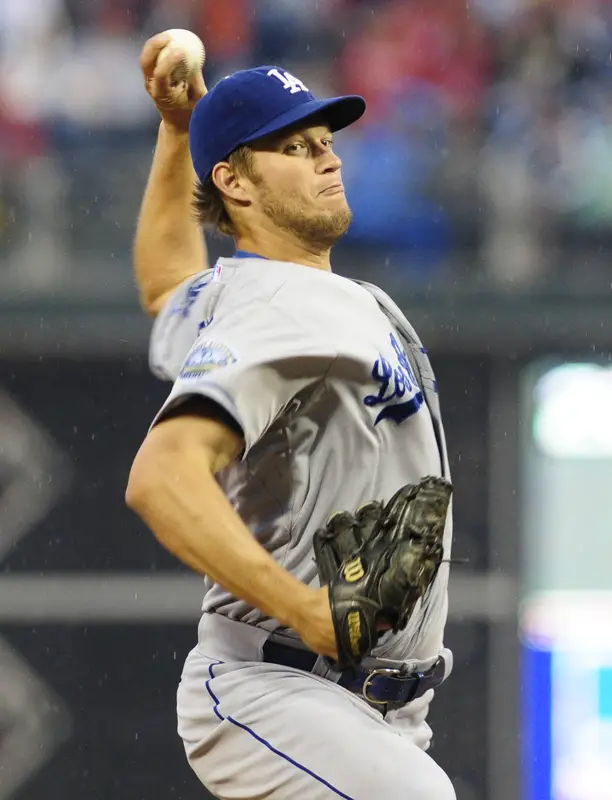 Kershaw has been an ACE for the Dodgers pretty much since he first pitched for them and he doesn't look like he is slowing down any time soon.
The last few pitching spots were close and it was tough to leave Cole Hamels off the list.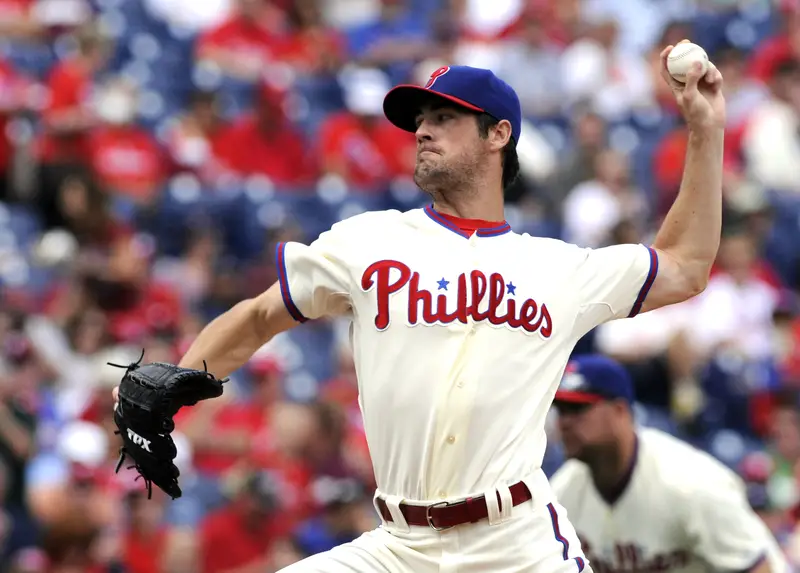 He had some great years, but not as many dominant years as some of the others.
Josh Donaldson was another close call, he has been very good on a few different teams, but never could quite get back to his 2015 MVP Dominance.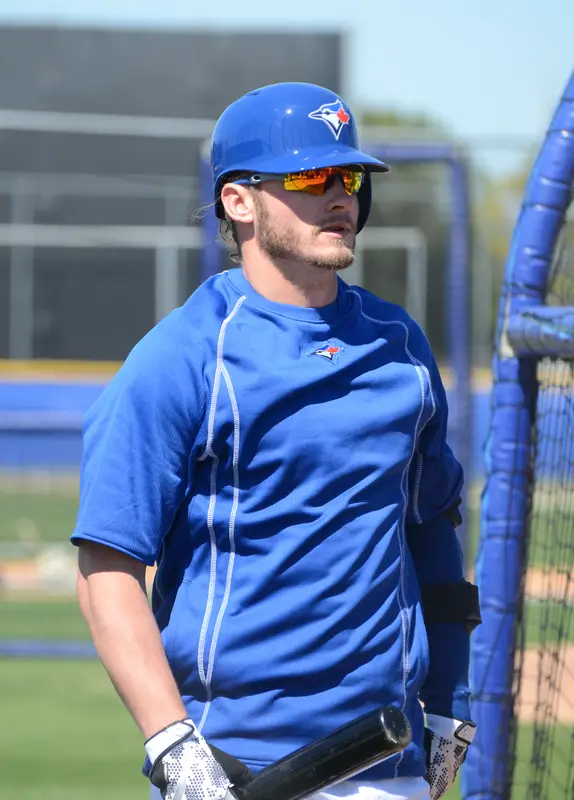 There have been many great players to play in this decade of baseball.
We will get to see some of the same players that have dominated this decade, continuing to play at a HIGH LEVEL in the next.
I can't wait to see what the next generation of baseball will bring.