Your Guide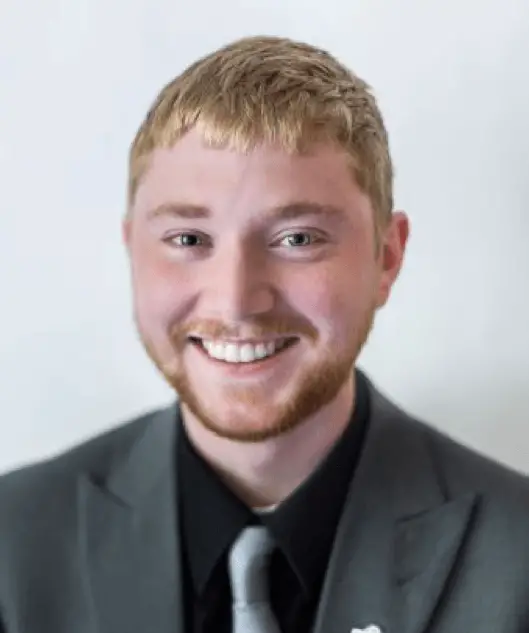 Andrew Buller-Russ
Pitchers require specific gloves to perform their best. Ok maybe they don't "require" specific gloves, but they sure can help.
For example, if a pitcher is using a glove with clear visibility into their glove, opponents will have a much easier time guessing which pitch may be headed their way.
Our Top Pick:
Having a glove with a closed web can also help when talking to your catcher, infielders, pitching coach and manager.
You don't want the opponent to be able to read your lips or have some sort of idea of what the game plan is.
 You may think that's not a big deal, as most people cannot read lips, but fastball looks a lot different than say changeup.
This can lead to balls launched over the fence, simply because the hitter had a better idea on what pitch to look for.
You want to avoid giving your opponents any possible edge or advantages if possible. That is why having a glove made for pitchers can help lead to more success on the pitching mound.
There are many varying opinions and theories out there as to which type of glove a pitcher should have.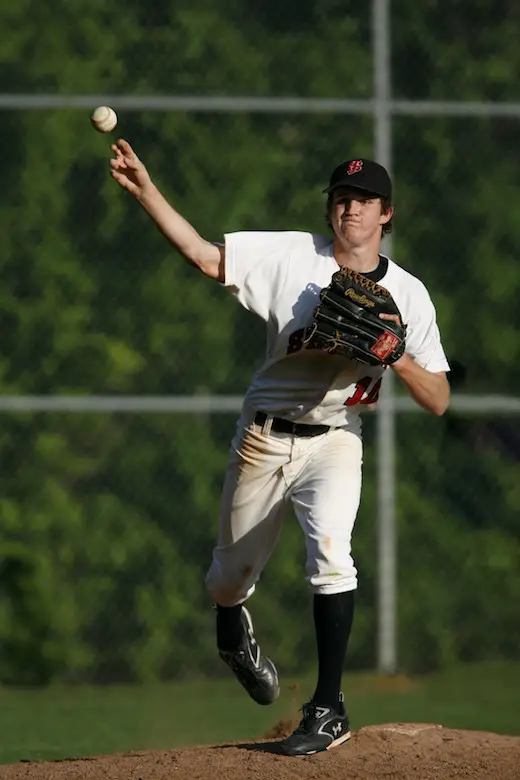 An infielder's glove makes some sense because the pitcher is located in the infield and should see a lot of grounders right? 
Well, you could just as easily make the argument that they could have an outfielder's glove, to allow for a deeper pocket to give them more room to maneuver the ball around in.
Despite varying opinions, there are some things to look for with a pitching glove. Pitchers will want a glove that is light and agile, like an infielder. 
They also need a glove made of high-quality leather, like all ballplayers do.
By now you may be wondering what some of the best pitching gloves on the market are.
Luckily for you, I have compiled a shortlist of some of the best available today.
If I have missed your favorite or just disagree with the list, feel free to provide feedback and comment below.
You may be sick of seeing this glove on the list already, but there is a reason why it is consistently considered one of the best gloves available.
This glove is the Clayton Kershaw version, meaning that it is made specifically for pitchers.
As one of the greatest pitchers in professional baseball, Clayton Kershaw couldn't be wrong right?
The CK22 is an 11.75-inch glove and is available for both left-handed and right-handed pitchers.
With a deep pocket and a closed 2-piece web, this glove offers great ball grip concealment. The high-quality black Pro Stock leather is stable, durable and is sure to have your back during those hard-hit liners.
Dual welting helps create a tough pocket and a long-lasting break-in.
The CK22 is also customizable. This allows baseball players to modify their gloves to match their style or color preferences.
Specification
Glove Type – Game Model
Glove Series – A2000
Age Group – Adult
Position – Pitcher
Pros
Offers great grip concealment
High quality and durable
Lightweight
Cons
Primarily a pitchers glove, not ideal for other positions
Not inexpensive
A common item on this list, the Rawlings Heart of the Hide glove is spectacular.
This particular glove is a great glove for infielders and pitchers. Since this list highlights the top 3 baseball gloves for pitchers, that will remain the focus here.
Made from high-quality leather, the Heart of the Hide features a modified trapeze web.
What Rawlings provides here is a durable glove, built to last multiple years. It may not be as popular as the Wilson A2000, but it is gaining ground.
One of the great features of the Heart of the Hide glove series is a shortened break-in period.
This will help pitchers enjoy a much more comfortable experience when using the Rawlings glove. A soft, yet durable glove, the Heart of the Hide should last you multiple seasons.
The Heart of the Hide features a padded thumb sleeve for additional comfort.
 Rawlings states that their Heart of the Hide glove comes to an estimated 30 percent already broken in.
This allows pitchers to reach their comfort level with the glove earlier than others.
Another great option for consumers shopping for their next glove is the amount of variety Rawlings offers with the Heart of the Hide series.
Shoppers can choose from a wide selection of color schemes to customize the Rawlings glove to be unique. Many professional ballplayers use the Heart of the Hide and love the results they get.
As one of the best gloves across baseball, Rawlings has another great product with the Heart of the Hide.
This glove is well-liked by many pitchers and professional ballplayers. If you have not tried a Heart of the Hide glove yet, what are you waiting for?
Pros
Made from breathable material, leading to less sweaty palms
Durable, well-made product
Very versatile, many glove options covering a variety of positions
Cons
Webbing is not as concealed as the Wilson A2000
Priced similarly to the Wilson A2000
It is not surprising to see another Rawlings on this list.
As one of the most popular and longest-lasting glove companies in the world, Rawlings knows how to make a quality baseball glove.
The Rawlings Gamer Series is yet another great option for pitchers, though this glove is more affordable.
Rawlings offers their Gamer Series in sizes ranging from 11 ¼" to 12 ½".  Made from quality leather, the Gamer Series offers great durability and strength.
The tight, closed-off basket web makes this an ideal glove for pitchers to use.
By being able to conceal ball grips from your opponent, you should have more success on the pitching mound.
This glove helps pitchers do a great job of that with virtually no air or light gaps for your opponent to see through. A leather strengthened palm pad adds protection on hard-hit balls.
The glove also has a soft finger back lining along with a padded thumb loop for additional comfort. Rawlings offers their Gamer Series glove for both right-handed and left-handed pitchers.
This glove comes in black and is not customizable.
Pros
Affordable
High quality
Great job of concealing ball grips
Cons
Not many customizable options
Depending on hand size, can sometimes feel a bit tight around the fingers and hand
While there are many options for pitching gloves, I have found these 3 to be the best of the best.
Of course, they are not exclusively pitching gloves, but that just goes to show how many companies are creating gloves that can be used for a variety of scenarios.
Make sure to pay attention to individual glove models before you purchase anything from those links.
As I mentioned, make sure if you want a pitching glove, to get one made for pitchers to avoid any confusion.
Are you a pitcher? Have you found a certain glove that has proven to be better than the others?
Or is there one you have your eye on? Let us know down below.