Your Guide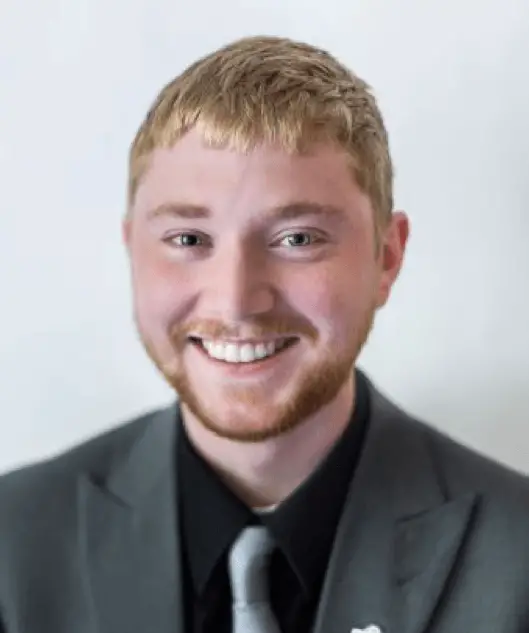 Andrew Buller-Russ
When playing the infield, you also need to be able to get the ball out of your glove quickly to throw a runner out.
Because they need to be quick, infielders typically like to use lightweight and nimble gloves. Corner infielders generally prefer a bigger basket and larger glove than middle infielders.
Our Top Pick:
As an infielder, you also need to be able to react quickly to the ball coming your way.
To do so, you need to be quick on your feet. You can't afford to have a large and heavy glove slowing you down.
Infielders also typically prefer an open web as opposed to the closed web pitchers prefer.
Pitchers need a closed web to conceal their pitch grip selections.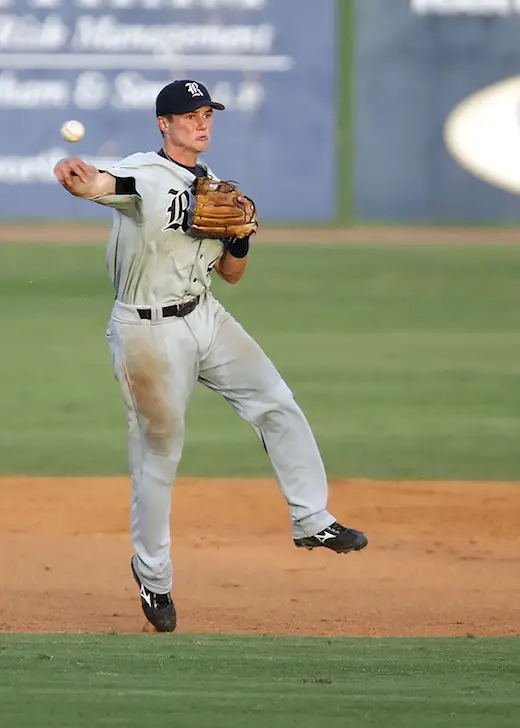 When fielding a ball from the grass or dirt, the open web allows for any loose debris to fall through, enabling the fielder to grab the ball quicker.
With so many great glove options out there for infielders, narrowing down the field was tough.
Nonetheless, I present you with my top 3 recommendations when shopping for a baseball glove for infielders.
If there is a glove you feel that deserves more consideration for top 3, let me know in the comments.
A staple at the top of every great baseball glove list, the Wilson A2000 is the best choice for an infielder's glove.
There are many reasons why the A2000 is so well regarded in the baseball community.
As a trusted company making a great product, Wilson makes sure to take care of their customers as well, by offering a limited one-year warranty for all their gloves.
Wilson's A2000 is composed of pro stock leather specifically made for Wilson baseball mitts.
Many professional baseball players prefer the soft touch and tough durability the leather glove offers.
The glove even has exclusive hand-designed patterns, which are constantly being modified by the Wilson Advisory Staff.
They make the A2000 available for both right-handed and left-handed ballplayers.
The A2000 offers a glove for each position in baseball, specifically designing each of them to perform best at their designated positions.
For the infield, this means the A2000 offers a glove for catchers, first basemen, middle infielders and third basemen.
The Wilson A2000 even offers DriLex wrist lining to help keep hands cool and dry on those hot, sweltering days in the field.
For more comfort, Wilson included dual welting. Dual welting offers two strips of leather located along each finger, creating a durable pocket.
Be careful when shopping, the glove offers great versatility, but there are still many variations of the A2000 with an additional model number.
For example, the A2000 2800 is a first basemen's mitt, while the A2000 1788 is better suited for other positions along the infield. Paying attention to the full model number could prevent many difficult headaches down the road.
Pros
Very versatile, a glove option for everyone
Durable and comfortable
DriLex lining helps keep hands and wrists cool
Cons
Longer break-in period
A bit more expensive
The Rawlings Gold Glove is another great glove for infielders. Rawlings offers the Gold Glove series for both infielders and outfielders, but they have separate gloves targeted for each position group.
This makes the Gold Glove a great option for any baseball player.
Rawlings also offers multiple webbing options to ensure each player has a glove they are comfortable with.
One unique note about the Gold Glove is that each individual glove has a sequential production number, indicating its authenticity.
With so much detail and care into each glove, you cannot go wrong with the Rawlings Gold Glove.
Composed of several materials, including European kip leather, this glove features an individualized, unique feel and appearance.
The laces are comprised of tough and durable Tennessee Tanning leather straps. Built to last, the Rawlings Gold Glove should last multiple years.
Along the inside of the glove, ballplayers will find comfort from the soft, 100% wool padding.
This composition helps the glove retain the shape that a glove should hold.
The lining of the palm is made with smooth calfskin, which does well to wick away excess moisture and sweat from your skin.
Made from premium materials inside and out, the Rawlings Gold Glove is a great choice for infielders.
Pros
Comfortable and durable
Very high quality
Attractive features and designs
Cons
Not the cheapest glove on the market
Lacing can be a bit stiff
Just like the name, the Rawlings Pro Preferred glove is well liked by professional ballplayers. A versatile glove that offers positional flexibility, the Pro Preferred is also incredibly comfortable to use.
Easy to use, the Pro Preferred features thumb padding along with a soft sheepskin interior.
It also benefits from wool padding and keeps its shape over longer periods of time. The glove itself is composed of quality full-grain kip leather.
Like many of their other gloves, Rawlings offers the Pro Preferred for each position on the baseball diamond.
Each position group has a specific offering, making that glove ideal for that specific group.
With so many options available, there is no reason to not try a Rawlings Pro Preferred glove if you get a chance.
Pros
Very comfortable
Versatile and flexible
Made with high quality materials
Cons
Longer break-in period
Not the most affordable option
When it comes to playing the infield, there is no one glove that fits all.
Luckily most glove companies offer a glove in many different sizes so you can find a glove for a second baseman or a glove for a catcher all under the same model name.
Which glove appeals the most to you?
Have you had experience with a glove that you just refuse to part with? Is there a specific model you are loyal to?
Let us know how our top 3 Infield baseball glove list stacks up.