Your Guide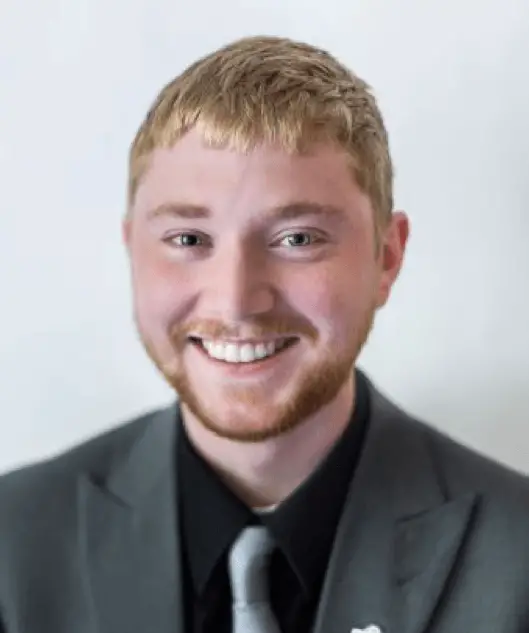 Andrew Buller-Russ
Outfielders benefit from having a glove featuring a wider, deeper web pocket.
Since their job is to catch fly balls literally on the fly, they need to have a glove that is a bit bigger, with a large pocket that allows them to have more fielding range.
Our Top Pick:
Since they are always diving, sliding and jumping all over the baseball field, outfielders need a strong, tough and durable baseball glove.
Their gloves are typically larger than a middle infielder's glove.
Generally, an outfielder will prefer to have an open web to allow them to see through their glove when attempting to flag fly balls in the sun.
An outfielder's glove will also have less padding than that of an infielder.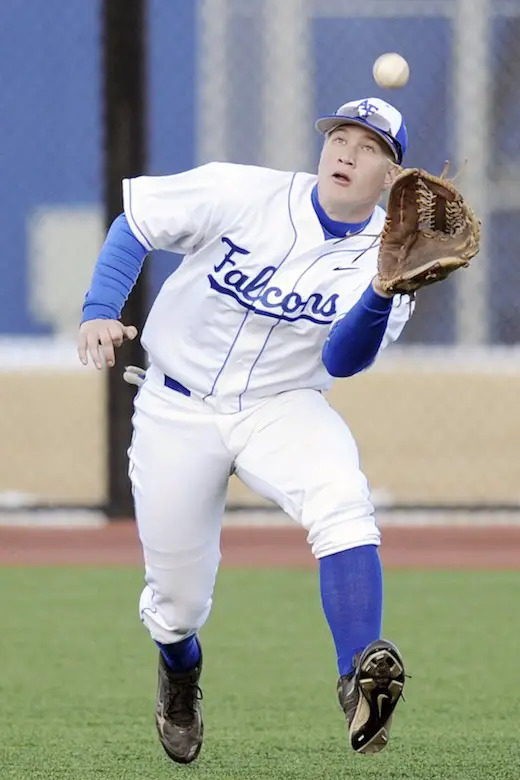 Since they are much further away from the batter, they are less likely to catch a screaming liner. Outfield gloves do, however, typically have more finger support.
There were many great baseball gloves for outfielders left outside of the top 3.
Unfortunately, I cannot include them all, but the ones that did make a list are an impressive group.
Read on to discover my top 3 baseball glove recommendations for outfielders.
At this point, you should be surprised to see anything else atop the list.
Widely regarded as the best glove in baseball, the Wilson A2000 is the ideal fit for outfielders. Lightweight, stable and durable, you cannot go wrong with the A2000.
Wilson has been making baseball gloves for over a hundred years. The A2000 features Wilson's latest and greatest innovations.
DriLex interior lining helps keep players' hands dry and cool on a hot summer day at the ballpark.
The A2000 also features dual welting to improve the strength and web pocket performance.
The A2000 presents a versatile and flexible baseball glove made for any type of player.
Left handed, right-handed, infielders and outfielders, there is a glove for everyone. Wilson also offers the glove in a variety of colors and sizes.
One potential drawback is that the Wilson A2000 doesn't come game-ready.
Not a big drawback, but basically, the glove requires some work to break it in to prepare it for game use. It should not take long, though, before you have one of the best gloves in the world on your hands.
Other specifics of the Wilson A2000 depend on which model you go with.
Some additional features and benefits correlate with different models.
No worries, though, if you get a Wilson A2000 glove made for outfielders, you are already equipped for success in the field.
Pros
A popular choice for professionals all across baseball
DriLex lining keeps hands dry and cool
Versatile, comfortable and durable
Cons
Longer break-in period
Not the cheapest glove on the market
There are many reasons why the Rawlings Heart of the Hide (HOH) glove is well-liked among baseball players everywhere.
As a versatile glove that offers a model for each position group, the outfield model is of course perfect for outfielders.
One particular difference with their outfielder glove is that it will be larger than most other position groups.
As I mentioned above, outfielders generally find more success with a larger glove.
This allows them to extend their fielding range to lay out for a fly ball in the hopes that it lands safely in their glove.
A bigger web pocket allows them to snag a ball out of the air with more efficiency than a smaller pocket.
A D-ring strap allows for players to adjust the wrist fitment according to their arm size. Made from high-quality Horween leather from the USA.
Rawlings chose some of the finest materials possible to construct their HOH series.
The superior materials are just another example of how the Rawlings HOH is a great glove choice for anyone.
The Heart of the Hide features a padded thumb sleeve for added comfort and safety. Composed of Tennessee Tanning leather, the HOH offers great strength and durability.
Rawlings goes to great lengths to ensure that only the finest materials are used for their Heart of the Hide gloves.
One potential drawback with the HOH series is that they also do not come ready for gameplay.
They require some break-in by the ballplayer before playing. Rawlings estimates that they are about 30 percent broken in.
Some players actually prefer breaking in their own gloves as it allows them more control.
Whatever your preference is, the Heart of the Hide is a great glove for outfielders.
Rawlings offers the HOH in a wide variety of styles and colors to ensure that every ballplayer can find a glove that suits their needs.
Pros
Lightweight
Made with high quality materials
Versatile and durable
Cons
Longer break-in period
Not the cheapest glove on the market
Although they may not be as popular or well-known as far as brand recognition as Wilson or Rawlings, Mizuno makes an awesome baseball glove.
They make a number of great products, but Mizuno gloves have gained great respect in the baseball community due to their impressive performance and comfortable feel.
The Mizuno Pro does well to keep up the good reputation Mizuno has earned over the years.
Outfielders should have an easy time selecting a Mizuno Pro glove they can use. Mizuno as a company, offers a wide variety of gloves and other baseball equipment to guarantee that each type of baseball player will have something they can find success with.
Mizuno has a product for you from pitchers to infielders to the outfield.
The Mizuno Pro holds up well over time thanks to the high-quality US kip leather used to make the glove. Formulated from top-notch leather, the Mizuno Pro is built to last multiple seasons.
Mizuno also makes the Pro available with multiple pocket depth options to allow fielders to build the ideal glove to suit their needs on the diamond.
A split welting design helps the Mizuno Pro provide a stable glove and the high quality leather offers players a comfortable glove all game long.
Some players may enjoy the shortened break-in time of the Mizuno Pro, allowing you to hit the field almost right away.
As more and more people experience its benefits, the Mizuno Pro is becoming more popular among baseball players everywhere.
Pros
Quality US kip leather
Durable and long-lasting
Wide variety of options
Cons
Not the most affordable
Not as well-known as Wilson or Rawlings
Here we had a new entry with Mizuno entering the conversation, along with other established gloves that you may already know.
While well-known gloves are never a bad idea, sometimes you can strike gold by trying a new product unfamiliar to you. I encourage you to try out different gloves to see if there is a brand or style that really sticks out to you.
Have you recently discovered a lesser-known brand or glove model?
If so, we'd love to hear from you! Let us know what you think of our list of top baseball gloves for outfielders in the comments.