Of course, as your child grows up, their size and stature will GROW as well. As they grow, your child will need a bigger baseball bat as well.
Unless your child experiences a large GROWTH SPURT quickly, it is best to slowly increase bat size as they grow.
Your Guide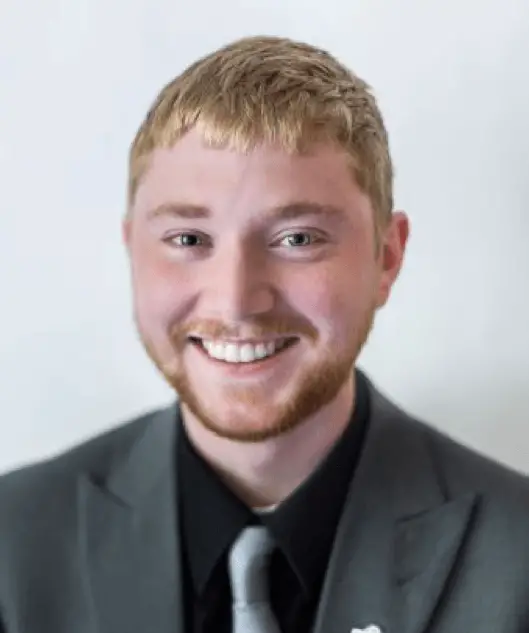 Andrew Buller-Russ
My personal favorite baseball bat for the 10-12 old category is:
Of course as your child grows up, their size and stature will grow as well. As they grow, your child will need a BIGGER baseball bat as well.
Unless your child experiences a large growth spurt quickly, it is best to slowly increase bat size as they grow.
Most 10 year old baseball players have found that they PREFER using a baseball bat around 29 to 30 inches in length.
Of course this will vary depending on your child's stature. Not all kids will use the same sized baseball bat.
The most common baseball bat length for the average 11 year old baseball player is a 30 inch bat.
However, a bat length anywhere from 29 to 31 inches would not be UNCOMMON for an 11-year-old to use either. Each child will have their own preferred bat size that they like to use.
With so many options for baseball bats available on the market today it can be tough to know where to start with your young hitters.
Generally, over time most 12-year-olds have been found to be most comfortable using a 31-inch LONG bat. Bat lengths ranging anywhere from 30 to 32 inches are also commonly used.
Earlier I referenced a baseball bat sizing chart.
This will help you gather information for a more EFFICIENT shopping process when looking for a baseball bat. It is also a good idea to refer to your league's rules and regulations before you make any purchase decisions.
For the average sized 10-12 year old baseball player, I would recommend the Marucci CAT 8 baseball bat.
Marucci currently offers six different versions of the CAT 8 baseball bat.
The CAT 8 starts at $179.99 and goes up to $299.99. With many SIZES and variations available, you should have no problem finding a Marucci CAT 8 your child likes.
It is a single-piece aluminum baseball bat BUILT with great balance.
Many young players have found great success when using the Marucci CAT 8 baseball bat. Marucci even includes a one-year warranty with the purchase of the CAT 8 baseball bat.
Marucci has been making quality baseball bats for years and LATELY, their bats have been some of the best on the market today.
The Marucci CAT 8 also features an anti-vibration knob for more swinging comfort. Shoppers can customize a Marucci pre-applied bat grip for an additional $14.99.
To customize your bat, Marucci offers up to 20 different bat grip designs to select from.
What other customization does Marucci offers? 
For even more personalization options, Marucci allows buyers to add a custom engraving option for an additional $9.99. This custom ENGRAVING line allows for up to 25 characters to be engraved on your baseball bat.
Although, like pretty much all customization options go, Marucci does not allow you to return or cancel any custom orders.
So before you decide to do those options, be sure that is what you want to do with your baseball bat. Marucci also will not ENGRAVE any Big League player names, trademarked words, phrases or logos.
Since there are so many variations and styles of the Marucci CAT 8 baseball bat available, the specs are not provided.
But I have found a helpful video of the Marucci CAT 8 baseball bat. Here is the video:
The Marucci CAT 8 features AZ105 alloy. This is the STRONGEST aluminum Marucci baseball bats use. The aluminum allows for thinner barrel walls to go with a better response rate and improved durability.
Marucci's CAT 8 BENEFITS from a multi-variable wall design.
This creates a larger sweet spot.
The thinner barrel walls offer more forgiveness with off-centered contact.
The 2nd generation AV2 Anti-Vibration knob offers an upgraded and finely tuned harmonic dampening system. This helps the CAT 8 offer a better feel with less negative vibrational feedback.
Hitters will come to appreciate this overtime during LONG days of practice.
The CAT 8 also benefits from a ring-free barrel construction that allows for more barrel flex with better performance and no "dead" spots.
What is else is special about Marucci Cat 8?
A precision-balanced barrel offers a lower M.O.I. and a balanced feel offering BETTER precision and control.  The one-piece alloy construction also helps with the balance as it provides a clean and consistent swing.
Hitters will appreciate the professionally INSPIRED bat handle.
The handle features a removable taper and an ergonomic knob shape. This offers more top-hand control and comfort for hitters to enjoy.
The micro-perforated soft-touch grip also offers COMFORT. Marucci's soft-touch grip features great tack and a great feel with great bat control for hitters.
This will help batters maintain a good grip on their bats when following through with their swing.
Marucci's CAT 8 baseball bats offer either a 2 ¾ inch barrel diameter or a 2 5/8 inch barrel diameter. This will depend on which bat you select.
Different bats will offer different baseball bat lengths and weights as well.
Specification
2 3/4″ barrel diameter
USSSA 1.15 BPF certified
One-piece alloy construction provides a clean, consistent, traditional swing
Micro-perforated soft-touch grip with extra tack improves feel and control
Pros
AZ105 alloy, the strongest aluminum on the Marucci bat line
Great for increasing the speed and distance of most balls hit
The bat is pretty loud because it is aluminium if you like the sound
Cons
Price starts from couple of hundred dollars but great value for price.
This bat is a two piece composite bat that features a great CONSISTENT balance for 10-12 years olds to use.
It is not the cheapest bat on the market, but you can be sure this bat will be enjoyed by your young hitter. Although, when I last checked, the bat did appear to be on sale.
The DeMarini CF Zen baseball bat can be had in many different sizes, ASSURING your child will be able to find one to suit their needs. This bat features a large barrel with a long sweet spot for batters to make better contact with the baseball.
Many players agree that this bat offers players the BEST "feel" of any other baseball bat.
This bat is lightweight and players will instantly enjoy the opportunity to play baseball with it. The DeMarini CF Zen has vastly improved over their previous baseball bat models.
Unfortunately, the bat is a bit more expensive and not the STRONGEST or most durable bat on the planet.
DeMarini states that the CF Zen is their most technologically advanced baseball bat yet. They also state that it is their best-selling baseball bat in their BBCOR lineup.
One of the ways DeMarini improved this model is by using a Paraflex+ Composite construction to offer an improved feel and maximum pop upon CONTACT.
The CF Zen's barrel design combined with the 3Fusion System is a great match. They help young players transitioning into BBCOR play benefit from a quicker swing and a more balanced feel at the plate.
DeMarini says the CF series is their most consistent, best PERFORMING bats ever.
The DeMarini CF Zen is a great all-around baseball bat for all types of hitters. Whether, you are a power or a contact hitter, the CF Zen will be great for you.
DeMarini also offers free shipping and returns on orders over $50.
Specification
Barrel Diameter – 2 5/8 inches
Series – CF
Certification – BBCOR
Barrel Material – Composite
Model Year – 2019
Weight Drop – -3
Pros
Great balance
Great for power and contact
Offers a light bat for a quick swing
Cons
A bit more expensive starting at $449.95, although there seems to be a current sale for $292.47
There are some durability and strength questions; perhaps that is a reason for the big sale?
This bat offers an incredible combination of POWER and SPEED. Their website describes the ADV 360 as the most advanced two-piece composite bat in the game.
Easton as a company has put a great DEAL of research into making the ADV 360 into a great baseball bat and this bat shows it off well.
The bat utilizes Launch Comp, which uses composite technology and 360 engineering for 360 degrees of barrel-tuned precision. This advanced technology helps optimize the barrel profile to increase the performance of the bat.
The defined barrel precision helps batters consistently make great CONTACT.
Each year Easton makes improvements and advancements with their new bats. Their latest example is the ADV's two-piece iSo CXN construction utilizing a new, lighter iSo ConneXion made from Nitrocell foam.
This technology helps isolate the handle from the barrel to offer a solid feel and more POWER.
The Easton Power Boost Soft Knob offers more LEVERAGE and power potential. Their Power Boost Soft Knob also reduces vibrations while offering a comfortable fit for your bottom hand.
Hitters will certainly appreciate these convenient features after a long day of swinging.
What is special feature of this bat?
Easton built their new Dynamic Feel System using 90% CARBON FIBRE. This helps create an ultra-stiff handle offering best-in-class feel.
They also feature a Pro Balanced swing weight to optimize barrel length and balance, offering a great mix of both power and speed.
The ADV 360 also features an available Speed Cap, offering a more RESPONSIVE barrel delivering a natural sound when making contact.
A Custom Lizard Skin bat grip adds some cushion while remaining TACKY, which hitters seem to enjoy at the plate.
Easton BBCOR baseball bats are used by a VARIETY of top college programs all over the United States and Easton manufactures the #1 Bat in College World Series history.
You can order the ADV 360 in up to five different bat sizes. Sizes start at 30" and 27 ounces and incrementally go up to 34" and 31 ounces.
For added peace of mind, Easton offers a 1-year baseball bat warranty from the purchase date.
Specification
Certification – BBCOR
Association – High School, College
Construction – Two-Piece
Balance – Pro Balanced
Material – Composite
Drop Weight – -3
Barrel Diameter – 2 5/8
Pros
Impressive mix of power and speed
Awesome feel
Great cushion and tack
Cons
More expensive starting at $459.95
Not ideal in cold weather
If you have the OPPORTUNITY to let your child try swinging multiple bats before purchasing, that is ideal.
Different types of batters have different preferences when it comes to their baseball bats. It is always a good idea to be able to try holding and swinging the bat before purchasing if possible.
When shopping, have your child pick up a few different sizes to try and get a better FEEL for what they are comfortable holding and swinging.
General baseball bat size recommendations are a great starting point when shopping, but they are not perfect. So being able to hold them and swing them could help avoid headaches later.
What are important things to consider before purchasing the bat?
It is important to be able to get the hitter's feedback about how a certain LENGTH or weight bat feels while swinging the bat.
For example, a baseball bat that is too heavy to swing for that specific batter's stature will make it hard for that batter to get a good launch angle on the baseball to hit for power.
That is one of the many reasons why being able to comfortably swing the bat with CONSISTENCY is so important for your baseball career.
There are a number of great bats available for 10-12 year old baseball players to enjoy playing with.
Honestly, most bats on this list would work for any age group. The more important FACTOR is making sure they have the correct bat size available when shopping.
Most companies make their bats for adults and a separate bat of the same model for kids to use. This is because adults are much LARGER and STRONGER than kids so they need different bat sizes to be more successful.
So a lot of the bats you may be able to get may just be a miniature version of something you see the pros use.