Your Guide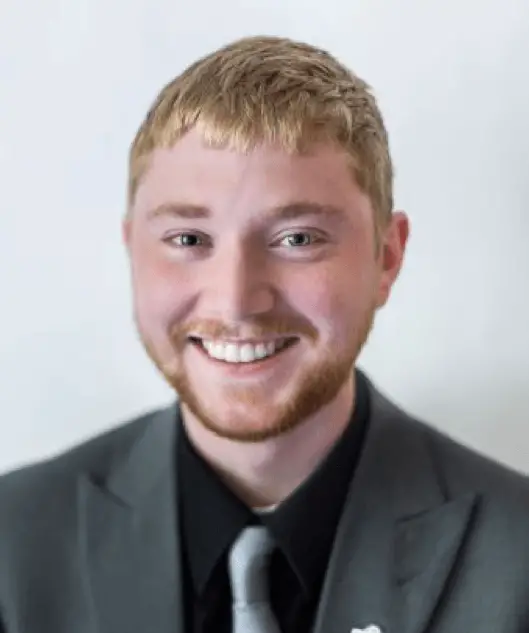 Andrew Buller-Russ
Shopping for a youth baseball glove is an exciting time for everyone involved.
You get to see your young child getting excited about being able to play competitive baseball.
Our Top Pick:
Your child gets the opportunity to shop for a glove that they will enjoy all baseball season.
As exciting as this can be, it can also lead to many headaches.
This is why I always recommend doing your research and letting your child experiment with many different gloves fits, designs and styles to help them determine what feels most comfortable for them.
If you know which position they will most likely be playing, that can really help narrow down your options.
Many young baseball players suffer hand injuries when playing baseball due to improper technique. This can be very frustrating, especially for a young player looking to have fun.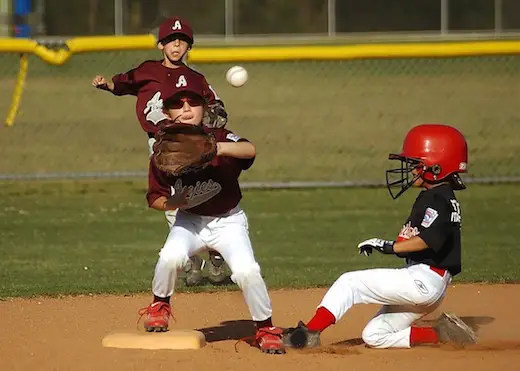 Though hand injuries due to improper catching technique are largely avoidable with the right glove.
One of the most important things to know before you begin shopping for a youth baseball glove is hand size.
There are many glove size charts you can find all over the web. Here is one from Rawlings.
Rawlings is a great, well-known baseball glove brand. Perhaps some baseball fans recognize Rawlings from the famous award given to the best fielders at their position each year in the MLB, the Rawlings Gold Glove award.
Despite the ties to adult, professional ballplayers, Rawlings also makes a great baseball glove for young ballplayers too.
The Rawlings Select Pro Lite models their glove designs after the same styled glove the pros wear.
Generally, the Select Pro model will have additional information such as "Infield, Pitcher Glove" or "Outfield Glove".
This determination will help make sure you get the ideal glove for your young ballplayer.
Designed for infielders, outfielders, pitchers and catchers, Rawlings makes a great affordable baseball glove that everyone can enjoy on the diamond.
The all-leather facing is very flexible, which helps young players using the glove handle grounders and fly balls more consistently.
The Pro-Lite also has a padded palm and fingers for more comfort.
The Pro-Lite comes about 90 percent already broken in. This means your young hitter will easily get comfortable using the new glove.
Pros
Versatile
Durable
Affordable
Cons
Not as many features as more expensive options
Leather is the highest quality
Made from synthetic leather, the Mizuno Prospect is a top-notch glove.
One of baseball gloves' most interesting innovations in recent years is the Mizuno exclusive PowerClose technology.  
Patented by Mizuno, PowerClose helps young fielders catch the ball easier.
Another great feature of the Mizuno Prospect glove is the great flexibility and performance the glove offers.
The Prospect benefits from its Heel Flex technology, which helps contribute to the impressive flexibility of the glove.
Young fielders will also appreciate the Butter Soft Lining used to help reduce the sting when catching a well-hit or well-thrown ball.
Once the player catches the baseball, the hinges in the glove allow the fielder to tightly grip the baseball, helping secure the ball in the glove.
A flex bridge closed-back helps support the wrist while providing fielders with a solid, stable grasp on their hands.
Mizuno offers the glove in eight different colors to choose from.
Pros
More affordable than high-priced gloves
Innovative PowerClose technology
Flexible and reliable
Cons
Longer break-in time
Tight fit, sometimes too tight depending on hand size
If it weren't for the high cost of the Nokona S-200 Alpha Select, this glove would be number one on this list.
I know that most youth ballplayers will grow out of their gloves in just a short amount of time. That is why in good conscience, it is hard for me to place this glove #1.
The Nokona S-200 Alpha Select is highly regarded.
Unfortunately, due to its limited availability and lesser-known name, the Nokona is not as popular as it should be worldwide.
Despite its high price, the Nokona S-200 may very well be the best youth glove on the market today.
Made of very high quality and durable leather, the glove is very soft and easy to break in. For young ballplayers, this is especially helpful.
The glove is also very durable.
Another great benefit of the Nokona glove is the incredible versatility it offers, allowing players to use the glove all over the baseball field, at any position.
Pitchers, middle infielders, and outfielders have all used this glove and found great success.
The S-200 also has an adjustable wrist strap to suit your sizing needs.
Pros
A short, easy break-in period
Very high-quality leather
Great durability
Cons
More expensive among youth gloves
Not very well known, harder to find
I know that buying gloves for Little Leaguers can be tricky. Chances are they will grow out of the glove shortly, so there is a constant battle in your head.
Should I buy something really nice and comfortable if they are just going to need another one in a year?
Or should I buy something a bit more affordable and go all out on the next one?
I can't make those decisions for you, but I hope I have made your shopping a bit easier.