Of course, in order for you to carry your baseball bats around, having a baseball bat bag to carry them around in is convenient.
Sure, you can easily carry one bat around, but once you have other equipment you rely on, you will need more than your arms to hold everything.
Your Guide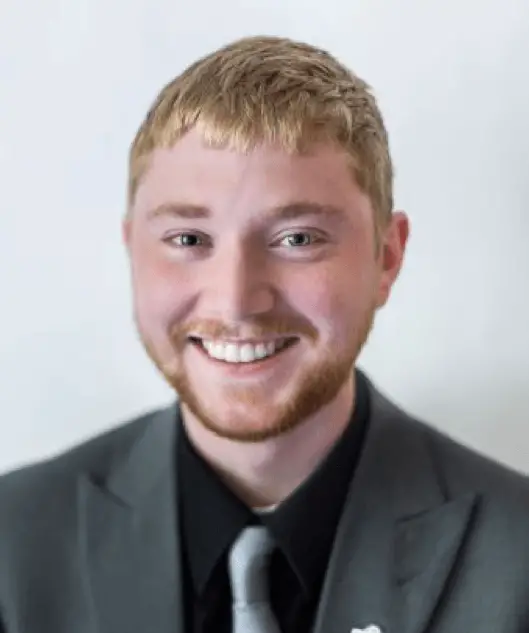 Andrew Buller-Russ
My personal favorite baseball bag is:
Baseball, just like many other sports, requires a lot of equipment to play the game effectively regularly.
You could not possibly carry all that equipment with you each time a game can be played.
Could you?
YES YOU CAN!
By having a durable baseball bat bag, you can carry all your necessary equipment with you wherever you are. The best way to stay prepared to play in your next game is to have your baseball bat bag packed and ready to go.
Now, many of you out there may be THINKING, I don't have that much to carry with me.
Why do I need a baseball bat bag?
But you cannot DENY how convenient it would be.
Imagine if you could have one piece of equipment you can carry with you on your back just like a backpack that contains everything you could possibly dream of to play your next game?
It would be pretty convenient right?
 Then you could focus all your energy on the game ahead instead of making sure you remember to bring each individual item with you.
Besides, when things are not going your way, how often have you had the thought of WANTING to try something different?
By having a baseball bat bag with multiple bats that are your own, you would be able to do just that without feeling guilty about using another player's baseball bat.
You would have the option to switch bats in between at-bats with ease.
Many players have a few bats they keep on hand. Some situations may require different bats.
Certain players have different bat preferences for different game SITUATIONS.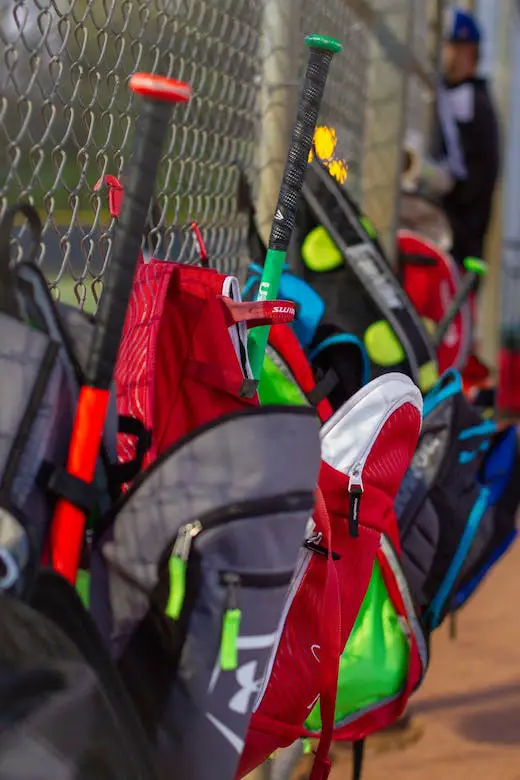 Also, if using a wooden bat, you never know when your bat will break during a game or practice. If you only have one bat, your day may be done. Having at least one more bat on hand is ideal.
So how can you possibly carry multiple bats and other baseball equipment from game to game?
Well a convenient baseball bat bag, OF COURSE!
This will allow players to focus their energy on the game and not on how they can get their equipment to the game or practice.
There are many affordable baseball bat bags available on the market today. Many different sizes and colors are available to ENSURE athletes can find one that works for them.
Not all baseball bat bags are the same. Some have special features to separate them from the pack. Others are just different in size.
When shopping for your baseball bat bag, you can have some FUN with it.
There are no specific guidelines or recommendations as far as sizes to fit you. There is not much to specifically look out for other than FUNCTIONALITY.
The most important thing to keep in mind when shopping for a baseball bat bag to buy is comfort and capability.
You want to ensure that carrying your equipment from game to game and practice to practice is a BREEZE. The game itself is tiring enough at times.
Are you still not sure why you need a more durable baseball bat bag?
There are many convenient baseball equipment items that you can fit in an average baseball bag or backpack.
Some of the more obvious items would include things such as your baseball mitt or gloves, baseballs and socks or cleats. Of course, there are also many other items that you could not POSSIBLY carry all on your own.
Once you start talking about multiple awkwardly-sized objects to carry, well we only have two hands.
That is why so many baseball players RELY on having a quality and durable baseball bat bag to get them through their baseball season.
Certainly, carrying more than one bat without a bag is just not possible when combined with other baseball items.
Once you do ACQUIRE your baseball bat bag, it is important to remember not to over pack.
The last thing you want is for your baseball bag to be too heavy to carry where carrying it to and from baseball games and practices becomes a HASSLE.
You want to save all that ENERGY for the next time you take the baseball field!
There are many different sizes and styles of baseball bat bags to select from when shopping. To make things EASIER for you, I can personally recommend the Athletico Baseball Bag.
I find this bag to be ideal for carrying all your baseball equipment, including bats, with you wherever your next game is.
The Athletico Baseball Bag is AWESOME as an all-in-one baseball bag capable of carrying
Your cleats
Helmet
Bats
Gloves, and
Pretty much any other baseball equipment you might need
Made with durable and BREATHABLE materials designed to prevent your used contents such as your smelly cleats from smelling too badly when kept in the bag over time.
The Athletico bag is lightweight with a padded back panel for ADDITIONAL COMFORT on the go.
Athletico's Baseball bag is designed to accommodate players of all ages and sizes.
This baseball equipment allows baseball players and even softball and tee-ball players to bring their baseball equipment with them wherever they go.
The bag offers a comfortable, all-in-one, convenient baseball bag to make baseball players' lives EASIER.
The padded, adjustable straps offer a comfortable fit when walking for added comfort and convenience. Athletico made the product with durable polyester and nylon fabric.
The bag is built to withstand normal baseball conditions such as rain, mud, dirt and more in the outdoor environment.
Why do I love ventilated back and pockets so much?
Well, Aaventilated back and pockets allow the bag to BREATHE exceptionally well. This helps keep players comfortable while wearing the backpack.
The ventilation also helps prevent odors from BUILDING UP.
Offering amazing storage capacity, the Athletico Baseball Bag can hold a batting helmet, glove, batting gloves, baseball cap, and more.
The bag even includes two additional side pockets for CONVENIENT, accessible water bottle storage or of course baseball bats.
Athletico designed the bag to hold all of this equipment without CAUSING Discomfort for young athletes.
The bag even includes an isolated and vented shoe compartment. This is ideal for storing baseball cleats.
The isolation allows convenient storage as well as masking POSSIBLE odors and dirt from playing baseball.
Athletico's Baseball Bag also includes a built-in fence hook. A phone pocket will help players remember where they left their devices.
A Velcro batting glove strip conveniently displays and holds batting gloves.
Specification
600D Polyester/Oxford
Size – 19.5" Height X 13" Width X 8.5" Depth
Pros
Awesome features such as isolated storage compartments
Comfortable
Can store just about everything
Cons
Velcro batting glove strips will lose tack and effectiveness over time
Not as many custom options are available
This bag comes in many COLOUR STYLE options and offers a great all around carrying bag for your baseball equipment.
Easton makes many great and convenient baseball products and this carrying bag is just another in their long line of products. Easton offers this product starting at $32.39.
Personally, I like the Athletico baseball bag a lot more than the Easton game-ready youth bag because it offers more storage compartments.
And unlike Easton game-ready youth bag, the Athletico baseball bag offers an isolated storage compartment that keeps out odors as Easton game-ready youth bag has no isolated storage compartments that help keep out ODORS.
It is my personal PREFERENCE but both bags are high-quality baseball bags.
Specification
Textile
Made in the USA or Imported
Storage in the main compartment to fit batting helmet and baseball glove
Padded back and shoulder straps
Two mesh pockets for baseball bats or water bottles
Front pocket for smaller personal items
Fence hook and custom rubber zipper pulls
Pros
A lot of storage
The padded back offers comfort
An affordable option for baseball players
Cons
Not as many storage compartments as the Athletico
No isolated storage compartment to keep out odors