Again, different areas of the world have different requirements when selecting a baseball bat to play with in high school baseball leagues.
Always refer to your league's baseball rules and regulations before purchasing any equipment to be used for league play.
Your Guide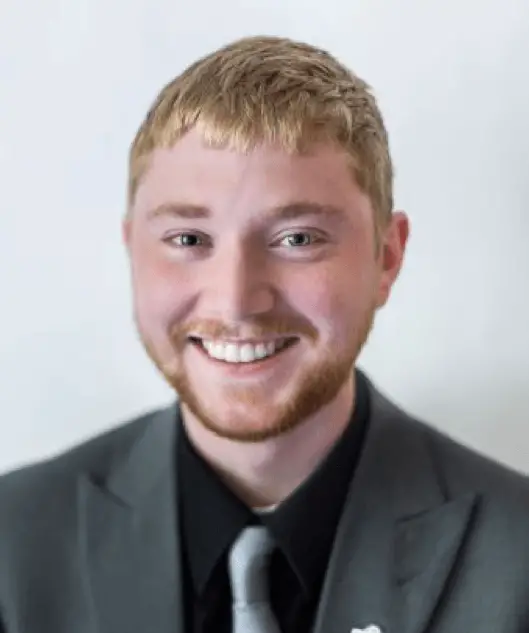 Andrew Buller-Russ
My personal favorite baseball bat for high schooler is:
No matter what your school's rules are, you will be able to find an effective baseball bat to use for the season.
Once you are at the high school level of baseball, there is a GOOD CHANCE you have played some baseball before.
If you are relatively inexperienced or have none at all, that is ok too. You can pick up a new sport at any point in your life and still find PLENTY of love for the sport.
It is important to remember that even the best of the best in baseball fail than 70% of the time at the plate.
To be considered one of the best hitters at the plate at getting on base, you could get the job done 3 times out of every 10 times at the plate and still be regarded as one of the best in the game.
Baseball is largely a game of failure.
So why do so many people love to watch and play the sport?
Because of how exciting and FUN it is of course!
There are few sports like it and each year, the game of baseball brings about some new exciting innovation that makes the game even BETTER.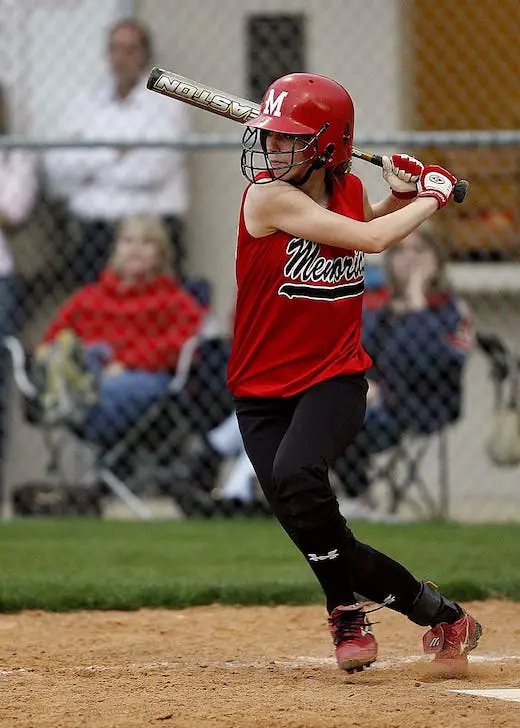 Just like any other time in your LIFE, knowing which size of a baseball bat that is ideal for your body size is crucial before you step to the plate.
A good rule of thumb for picking out a baseball bat size is that if you weigh more than 70 pounds, you probably want a baseball bat ranging somewhere between 28 and 32 inches LONG.
Having the right-sized bat goes a long way toward developing your BLOOMING baseball career.
Does high school players need their baseball bat to be BBCOR-approved?
Generally, high school players will need to shop for a bat that is BBCOR-approved.
BBCOR is a baseball bat performance standard created by the National Collegiate Athletic Association to maintain the performance standards of Composite baseball bats to be used for competition.
These bats however are typically more expensive because of the approved standards.
But most high schools require the use of a BBCOR baseball bat. This is why I always recommend double or triple-checking your league rules and regulations before and during the shopping process.
The last thing you need is to get disqualified from a game because your equipment is NOT UP to their standards.
For high school play, I would recommend athletes try the Rawlings Quatro Pro baseball bat.
Unfortunately, this bat is a bit more EXPENSIVE, but players and coaches everywhere agree the bat offers a well-balanced SWING.
The Rawlings Quatro Pro offers a unique sound when the bat makes contact with the baseball.
Players appreciate the FACT that the bat has almost no vibration at all once contact is made. The bat features a Lizard Skin Grip to ensure a comfortable grip while swinging.
With the Rawlings Quatro Pro baseball bat, every type of BATTER out there has a great option to use moving FORWARD.
The Rawlings Quatro Pro offers great POP, distance and a fast and light swing for hitters to enjoy. Rawlings describes the Quatro Pro as a combination of their best technologies.
Rawlings redesigned their Q4 technology to present a NEWLY constructed inner barrel with a larger sweet spot and a FASTER, more balanced swing.
Specification
Barrel Size – 2 ¼ inches
Barrel Length – Longitudinal Flex: Re-engineered composite layering for enhanced trampoline across the length of the barrel
Drop -10
Frame – 2 Piece Composite
Level – College/High School
Material – Composite
Series – Quatro Pro
Year Released – 2018
Used By – Official Bat of the 2016 and 2017 National Champion Oklahoma Sooners
Warranty – 1 year
Weighting – Suspended Inner Barrel: Simplified inner barrel balances swing weight promoting high velocity swing speeds
Technology – Focused Flex: Reconstructed collar assembly for a stiffer, focused flex eliminating barrel drag while maintaining vibration reduction qualities
Pros
Many baseball hitters have found great success with the Quatro Pro
Great bat balance
Comfortable grip
Cons
A bit more expensive starting at $349.95
Not many customizable options
Ever since the company started, Louisville Slugger has crafted their bats to OFFER great performance combined with impressive feel.
Staying true to their name, the Louisville Slugger Omaha keeps up that great tradition.
New and improved, the Louisville Slugger Omaha offers a great all around baseball bat for hitters of all ages.
Louisville Slugger designed the bat to feature an MX-7U1+ alloy barrel. This construction gives the Omaha a big sweet spot. This particular model also features their innovative VIBEX premium vibration dampening handle to REDUCE hitting sting.
The 2020 Louisville Slugger Omaha also features a 6-Star premium end cap design. For a balance between great contact and POWER, the 31" and 32" models offer an impressive balanced swing.
For more power, the 33 inch and 34 inch models offer a heavier swing weight on the MOI scale, which is what STRONGER and more advanced hitters seem to prefer.
The Omaha features impressive swing weight by length, offering hitters a great feel through their zone. Hitters will enjoy Omaha's Premium LS Pro Comfort Grip.
The grip helps add tack and cushion to keep hands comfortable.
Louisville Slugger's fine-tuning and attention to detail brings the top hitters in BBCOR leagues back to Omaha year after year.
Why consider Louisville Slugger Omaha baseball bat?
Their website states that their Omaha is one of their most consistent high-performance baseball bats available. With their long and extensive HISTORY, that alone is an impressive feat.
The Louisville Slugger Omaha is offered in six different sizes. They even offer free shipping and returns on all orders over $50 through their website.
All bats bought from their website also include a 1 year warranty from the date you purchased the baseball bat.
You can buy the Louisville Slugger Omaha from their website, starting at $199.95. The product item number is: WTLBBO520B3_20.
The Louisville Slugger website also includes a plethora of useful information for hitters to use before purchasing the bat.
Specification
Barrel Diameter – 2 5/8 inches
Series – Omaha
Certification – BBCOR
Barrel Material – Alloy
Model Year – 2020
Weight Drop – -3
Here are a few pros and cons of the 2020 Louisville Slugger Omaha.
Pros
Many sizes available for various hitters
Awesome power and performance
Delivers a very balanced experience
Cons
Small amount of customizable options for hitters
Metal bat causes stinging on the hands, but the grip helps
Featured many times on this list, the DeMarini CF Zen is a great all around baseball bat.
One thing I have come to appreciate about DeMarini as a company is the FACT that they somehow keep improving their bats from year to year.
This particular bat is awesome because it offers a great mix of control and power.
One thing hitters seem to ENJOY is how lightweight and incredibly balanced the bat FEELS in their hands.
The CF Zen also has an ultra-responsive barrel which offers great feel when making CONTACT.
DeMarini's CF Zen is new and improved for and features many of their newest features.
One of those newer features is their Paraflex Plus Composite Barrel combined with their 3Fusion System and ReAction End Cap.
This clever design INCREASES swing speed while improving barrel performance. Because of these helpful features, many hitters of all ages and sizes have come to enjoy using the CF Zen.
What makes DeMarini CF Zen stand out?
DeMarini advertises the CF Zen to be their most innovative and highest-performing CF series yet.
Many baseball players seem to agree. The CF Zen has since become a very POPULAR option all throughout baseball.
Another unique benefit of the Paraflex Plus Composite barrel is the large sweet spot it offers. The 2-piece composite construction allows for improved weight distribution while providing great balance, bat speed and barrel control for hitters.
Their streamlined 3Fusion Connection allows for greater weight control and feel all while reducing vibration and re-routing the ENERGY BACK into the barrel of your bat.
The DeMarini ReAction End Cap is built using a mix of stronger and lighter materials than their previous construction. This ReAction End Cap improves barrel performance without sapping your swing speed.
The ReAction End Cap is just another way DeMarini continues to improve the quality of newer baseball bats.
If you are worried about hitter sting occurring after a long day of practice, DeMarini has a SOLUTION for you.
Their 3Fusion system minimizes hand sting while HELPING you feel more comfortable in the batter's box. DeMarini advertises the Paraflex Plus as the most responsive bat barrel available.
Specification
Barrel Diameter – 2 5/8 inches
Series – CF
Certification – USA Baseball
Barrel Material – Composite
Model Year – 2020
Weight Drop – -10
Pros
Awesome option for younger hitters
Perfect mix of control and power
Balanced incredibly well
Cons
There are some less expensive bats available
League play legality questions in its past, but the 2020 CF Zen is 100 percent legal
The DeMarini CF Zen starts at $349.95. Through the DeMarini website, they offer free shipping and returns on all non-customized orders over $50.
The DeMarini CF Zen can also be customized; custom orders start at $399.95.
When customizing, shoppers can start with one of DeMarini's FOUR popular template designs and personalize it from there to make it their own.
After selecting your template, shoppers will then choose either a matte or glossy finish for the barrel. DeMarini offers up to 22 different base colors for the custom bat.
What customization offer does DeMartini CF Zen offer?
Custom shoppers can add two decals; these custom decals also offer up to 22 different color options. Customizers then can choose either a Black or a White bat handle.
After the handle selection, shoppers can decide whether they want an additional decal added to the handle, with up to 19 more COLOR options here.
For bat grips, there are up to 15 different bat grips to further personalize your bat from DeMarini.
For improved bat grip, shoppers can choose from either a Black, White or Gray GRIP tape for their bat. This additional grip will help ensure the bat remains in your hand during your swing.
For end cap and knob designs, DeMarini offers up to 22 different design options. As you can see, DeMarini offers a very wide selection of customizable materials when ordering a CF Zen.
Though you can also order a non-customized CF Zen bat from DeMarini to help KEEP costs down.