There are many great USA BASEBALL BATS on the market today.
With so many options, how can you possibly narrow down the best options for you?
 Well I hope to provide some clarity for you when it comes to shopping for the best USA baseball bat.
 Your Guide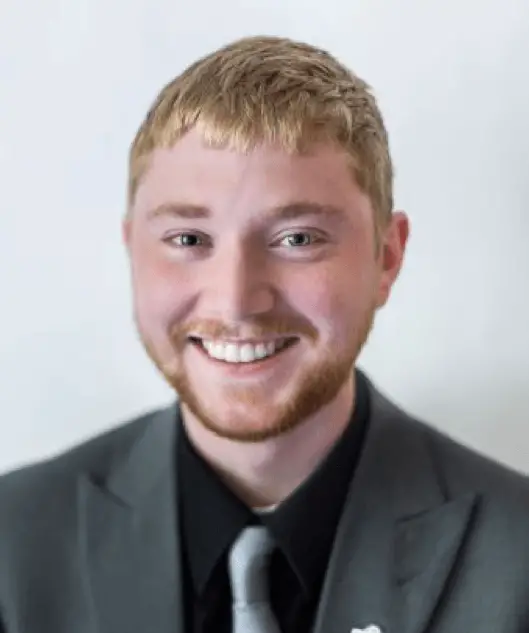 Andrew Buller-Russ
I know that in the past when shopping for a baseball bat, I wanted to make sure what I was buying was going to be a DECENT quality that holds up well over time.
Our Top Pick:
I also want a bat that provides good value when buying the bat. I don't want to be back in the store a month later looking for a replacement.
But I also can't AFFORD to get something that is pretty expensive.
If you are looking for a wood bat, they obviously can break and have other issues over time if you do not take proper care of them.
At the END of the day, I need a baseball bat that offers a quality experience without breaking the bank.
If shopping for an aluminum bat, you should not have to worry as much about the bat breaking or WARPING over time.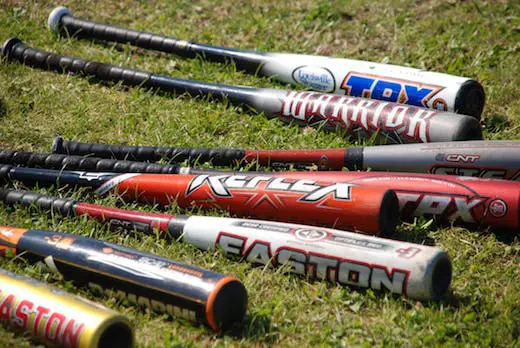 Although aluminum bats can have their own issues, such as denting over time, this can lead to the bat losing its "POP".
Finding the right balance between affordable and expensive can be TRICKY.
So, how do we find the right balance?
You obviously want a bat you can have FUN with, but don't want to be too upset if something bad were to happen to it.
You also don't want a bat so bad that you have a hard time using it or having a great time playing with it.
Like shopping for any baseball bat, determining your ideal bat size is important.
Once you have your preferred bat size determined, shopping for a baseball bat becomes much easier.
With a defined bat size, your shopping options become much NARROWER.
Now you can begin to search with defined filters in mind instead of widely casting your net to shop for available bats to use.
It is also important to CHECK with your league to see if they have rules restricting specific bat models, brands or bat materials for use in league play.
Leagues will usually have either a wood or metal bat requirement that players need to follow.
What's next?
Once you have your bat size and bat material all FIGURED OUT, you can now begin to search from a much narrower field.
Don't worry; there are tons of great baseball bats available that will work for your needs.
If it is at all possible, I always recommend holding and swinging the baseball bat in your hand before buying to ensure the fit feels right.
The last thing you need is to pay for something you are not HAPPY with in the end.
Especially if your bat was custom-ordered or customized with your name, number, or team name. You will likely not be allowed to return such items.
With all this EXTRA KNOWLEDGE you now have, you may be wondering, what good USA baseball bats are available today?
As I said earlier, there are several good options.
But like anything, of course, some are BETTER than others.
If I were to recommend a made in USA baseball bat, I would suggest buying the Marucci AP5 Pro. I PREFER wooden baseball bats, and that's what the AP5 Pro is.
There are several other great wooden and metal bats made in the USA available.
The Marucci AP5 Pro offers a QUALITY wooden baseball bat made with great balance and a thick barrel.
Named after MLB All-Star and future Hall-of-Famer Albert Pujols, this bat is built for power with a large, explosive barrel.
The bat features a tapered knob and handle to give HITTERS more CONTROL while providing a back-loaded feel that most power hitters seek.
Specification
Knob – Tapered
Handle – Traditional
Barrel – Large
Feel – End-loaded
Handcrafted from Marucci's best Maple
Bone-rubbed for impressive wood density
Major League-grade ink dot certified
Ideal for those with experience using a wooden bat
Includes a 30-day warranty
Pros
Built for power
Handle and Knob offer superior bat control
A lot of customizable options
Of course when there are pros, there are also cons. While I feel like the Marucci AP5 Pro is a great bat, I admit it does have some flaws.
So what are they?
Cons
Not ideal for contact hitters
Not great for inexperienced hitters
Through the Marucci website, currently the AP5 Pro retails for $149.99.
The bat is offered with a Black/Natural color or a Brown/Black finish. Available sizes are 31-34 inches.
Marucci also offers a CUSTOMIZABLE version of the AP5 with many more options to select from.
The base price for the AP5 Custom Pro currently is $169.99.
Some customizable options can run the price up a bit HIGHER.
Keep in mind, all these options below are mentioned for the Custom Pro. Marucci does not offer these customization options to the regular Marucci AP5 Pro.
Everything listed below is OPTIONAL.
The Marucci AP5 Custom Pro offers up to 24 different bat handle tones to select from.
There are four different bat handle finishes to select from:
Glossy
Matte
Metallic 
Unfinished
Up to 24 different Barrel Tones are offered as well on top of the same four barrel finishes to choose from
The ProX finish also increases the 30-day warranty to a 45-day warranty for additional peace of mind.
Buyers can OPT TO upgrade to ProX finish for an additional $25.
This process cures the baseball bat for three days. ProX Marucci's hardest finish and is better equiopped to RESIST DENTS.
Marucci offers 17 different bat logo and engraving colors to select from. This is where buyers can add a customized text to the barrel of the bat.
Up to 23 different Pre-Applied Bat Grips adds an additional $14.99 to the final price.
From there, buyers can select from three different bat GRIP thicknesses: .50 mm, 1.00 mm, and 1.75 mm.
This will help make the bat easier to hold onto while swinging.
What else does Marucci offers?
Marucci offers two different knob options for the handle of the bat. Buyers can select either the standard knob or a Smart-Ready knob.
The Smart-Ready knob allows for a SwingTracker censor to be placed securely inside the knob of the bat.
Of course if you opt for the Smart-Ready knob, you will want to make sure you buy the sensor SOLD separately so you don't make that technology go to waste.
The SwingTracker sensor provides batters with swing feedback so they have all the data they need to succeed. This provides hitters with graphics and charts to give batters a better idea on how they can improve their swing.
Eight different bat lengths are offered. Sizes start at 31" and go up in half-inch increments up to 34.5".
Seven different bat weight options are offered ranging from -4 to +2. These will help make sure the batter has a bat they can use EFFECTIVELY.
The Marucci AP5 Pro is offered in either a Maple or an Ash wood type. The custom engraving line allows for up to 25 characters and the knob stamp ALLOWS for three.
This allows for a personalized experience.
How long is the production time?
Production time for a customized AP5 Pro for the standard handcrafted route is about two to three weeks.
Buyers can also pay more for the Express production. This means the handcrafted bat will be ready in about seven business days.
Of course at the end of the order Marucci has buyers check a box stating that they understand once the order has been placed that it cannot be changed or cancelled.
This is very common with customized baseball bats. Marucci also will not ENGRAVE any Major League player names, trademarked words, phrases or logos or anything deemed to be inappropriate.
If you PREFER to use wood bats like I do, Marucci has put together a very helpful wood buying guide.
In the guide you will find countless helpful tips to remember when shopping. From bat length and weights to proper bat care, the guide covers it all.
If the DeMarini CF Zen seems FAMALIAR to you, well that's probably because DeMarini keeps improving their CF Zen model.
Improved for 2020, the CF Zen is a great baseball bat to use for YOUNGER PLAYERS seeking a great blend of control and power.
I like this bat because it is a great all around bat for young players of all ages and sizes.
This bat is very well-balanced and LIGHTWEIGHT.
The DeMarini CF Zen has an ultra-responsive barrel offering a great feel upon contact. The bat features many of DeMarini's CLEVER innovations.
DeMarini combined their Paraflex Plus Composite Barrel and their 3Fusion System with a ReAction End Cap.
This combination is designed to INCREASE swing speed and improve barrel performance. Young hitters will love hitting with this baseball bat.
On their website, DeMarini states the CF Zen is their most innovative, high-performing CF Series ever. Young hitters seem to agree. The bat has become very popular in youth baseball.
The Paraflex Plus Composite Barrel is ENGINEERED for consistent responsiveness and offers a large sweet spot.
What makes this bat special?
With its 2 piece composite construction, the bat was DESIGNED for improved weight distribution while providing great balance, bat speed and barrel control for hitters.
A streamlined 3Fusion Connection design allows for greater weight control and feel while REDUCING Vibration and Re-Routing the energy back into the barrel of the bat.
DeMarini's ReAction End Cap is BUILT with a blend of stronger and lighter materials. This ReAction End Cap offers an improved barrel performance without taking away from your swing speed.
The ReAction End Cap is another amazing modern innovation that IMPROVES the quality of newer baseball bats.
The DeMarini website states that the Paraflex Plus helps the CF offer the most responsive barrel in the game.
DeMarini's 3Fusion system minimizes hand sting while maximizing performance. This is really nice for young hitters as the sting of the bat can become unbearable during a long day of hitting.
Specification
Barrel Diameter – 2 5/8 inches
Series – CF
Certification – USA Baseball
Barrel Material – Composite
Model Year – 2020
Weight Drop – -10
Like I did previously, I want to provide some pros and cons of the DeMarini CF Zen.
Pros
Great for young hitters
Great blend of control and power
Very well balanced
Cons
A bit more expensive, starting at $349.95
Some previous models have been controversial; there has been some question about whether they are legal for league play. The 2020 model has removed all doubt, it is a legal bat.
DeMarini offers their CF Zen for $349.95. They offer FREE shipping and returns on all non-customized orders over $50.
The CF Zen can be customized and custom orders start at $399.95.
Shoppers can start with one of DeMarini's four popular template designes and customize it from there to make it their own. From there shoppers can choose either a matte or glossy finish on their bat barrel.
DeMarini offers 22 different base colors for the bat.
Buyers can add two decals; these decals also offer up to 22 different color options to choose from. Shoppers can select either a Black or a White bat handle.
A decal can also be added to the handle, with up to 19 color options there.
Up to 15 different bat grips add to the personalized EXPERIENCE from DeMarini.
For better grip, shoppers can choose from either a Black, White or Gray grip tape. This will help ensure the bat stays in your hand when SWINGING.
DeMarini offers up to 22 different end cap and knob designs. With such a large selection of customization options available, you can be sure your bat is unique when you step into the batter's box.
Keep in mind, you can order a non-customized CF Zen bat from DeMarini as well.
The Louisville Slugger is perhaps the most known brand across baseball. Louisville Sluggers have been around FOREVER.
Although, they may be known more for their wooden bats among older generations, their composite bats are really great.
Louisville Slugger describes the Select 719 as being the most end-loaded bat in their 2019 bat LINEUP.
This two-piece hybrid bat features a ST7U1+ alloy barrel with a composite handle for maximum durability and power.
Why do I like this bat?
The bat utilizes an SBC (Speed Ballistic Composite) end cap providing better swing speed and maximum control.
The patented VCX technology invites independent movement between the barrel and handle all while CONTROLLING vibration and offering unparalleled feel upon contact.
Hitters really appreciate the VCX technology because it creates a distinctive feel for both power and contact hitters.
The Louisville Slugger Select 719 is a great bat for all YOUNG HITTERS.
Louisville Slugger offers the Select 719 in six different bat sizes. From 29"/26 oz up to 34"/31 oz, they have many sizes to SUIT your needs.
They offer free shipping on all orders over $50 and free returns on all non-custom orders over $50.
This bat meets the BBCOR standard. The Select 719 has a 2 5/8" barrel diameter.
Louisville Slugger designed the bat to have a slight Endload swing weight offering increased momentum and power upon contact.
With an LS PRO Comfort Grip, this bat offers the perfect mix of tack and cushion. The bat features a 31/32" tapered handle. Hitters will LOVE the balance and feel this bat provides them.
Specification
Barrel Diameter – 2 5/8 inches
Series – Select
Certification – BBCOR
Barrel Material – Alloy
Model Year – 2019
Weight Drop – -3
Pros
Great power
Also great for contact hitters
Great swing control
Cons
A bit more expensive starting at $349.95
Some players may not want an end load swing rate
The Select 719 doesn't offer as many customizable options as other bats but what matters is that it PERFORMS WELL.
Young hitters really enjoy playing with this baseball bat. Louisville Slugger also offers a 1-year limited warranty with the purchase of this bat.