Your Guide
Alexandra Romanmi
With the rise of streaming services such as Netflix, we are given a chance to become the next generation of cinephiles from the comfort of our own homes.
Our Top Pick:
This also means that watching a dance movie and dancing in front of the TV along with the characters is now less embarrassing THAN EVER…
..since doing that in a cinema could potentially attract some unwanted attention and disturb some of the viewers.
What To Look For 
While the variety of movies, series, shows, concerts or documentaries Netflix offers can feel overwhelming when it comes to dancing.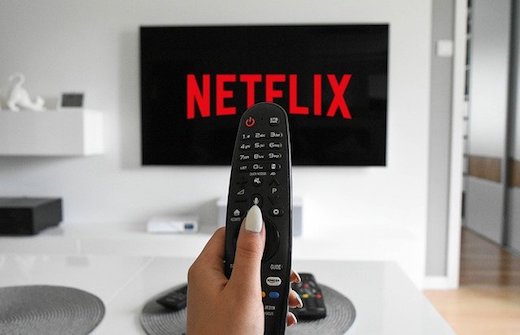 There are a few titles you might not want to miss.
Depending on your personal taste, I recommend movies such as:
Dirty Dancing, Center Stage, Mr. Gaga: A True Story of Love and Dance,
Burlesque (a personal guilty pleasure) and
Restless Creature, is the latest dance documentary about the famous ballerina Wendy Whelan.
However, there is one movie that I WHOLEHEARTEDLY INVITE EVERYONE involved in the dance field to watch and analyze.
It is a movie that captures the drama behind the curtain and bravely dives into the problem of mental illness, so common among high-level artists.
I am talking about Darren Aronofsky's masterpiece – The Black Swan.
The mise-en-scene is absolutely brilliant and Natalie Portman is a gorgeous, tragic character who invites the viewer into the OMINOUS MULTI-DIMENSIONAL UNIVERSE of the human mind.
The movie depicts a story of self-destruction using powerful images filled with slightly hidden symbolism.
 One of my favourite scenes shows Nina (portrayed by Natalie Portman) hallucinating as the drawings in her mother's studio come to life and become evil.
It points to the way her most beloved passion, the art of dancing, turned itself into her enemy, trying to kill her as she focused on trying to perfect it rather than ENJOY IT.
With its dark and creepy effects, the movie sets the frame for yet another story about the obsessed artist who becomes the helpless victim of his or her own biggest passion.
Nina fights for the leading role in Swan Lake, which requires a dancer who can play both the delicate and fragile White Swan and its dark evil counterpart, the Black Swan to perfection.
Her competition –Lily, her dominating mother, the company's director and especially her own dark side that slowly comes to the surface, pushes Nina into a living nightmare as she slowly descends into madness.
The dance scenes are glorious, the costumes and the make-up are dreamlike for any ballet dancer alive (me included) and the music…oh well, Tchaikovsky never disappoints.