Your Guide
Alexandra Romanmi
Cinematographic masterpieces will always be up there on a pedestal, waiting for us to get to them, to admire them, to talk about them.
But never to move them from the PLACE THEY'VE EARNED in the film industry.
Our Top Pick:
How To Choose Best Dance Movie Of All Time
Masterpieces will remain masterpieces, points of reference for anyone interested.
THEY ARE TIMELESS.
What To Look For
While choosing the top ten best movies of all time, I am very likely to include a few dance movies, not because I am a dancer, but because they are GENUINELY GOOD.
For some people, the best movie of all time has to be a certain genre or have a certain theme; for others, it has to star their favorite actors.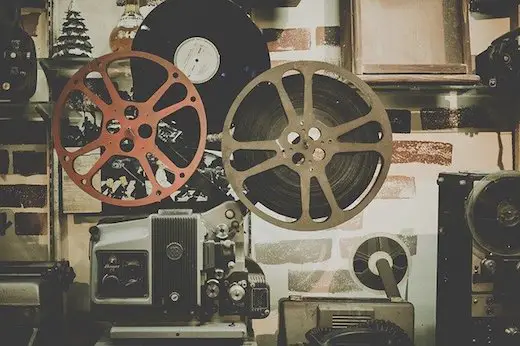 Or to have won a lot of awards, to be directed by a well-known director, or to score well on reputable websites.
For me and many others, it is a combination of these factors plus the feel-good factor.
The best movie is the one that makes me feel the best; rather, the one movie that manages to shake my soul, bend my mind and take me on an EMOTIONAL ADVENTURE from start to finish.
When it comes to the best dance movies of all time, they have a couple more conditions to fulfill:
They first have to force me to get out of bed (and start dancing in front of the TV like a lunatic)
And second, they have to stimulate my creative inner-self and make it go wild.
If I didn't create anything after watching a dance movie, then it wasn't good enough.
Without further suspense, my choice for the best dance movie of all time is Robert Wise's and Jerome Robbins' 1961 masterpiece – WEST SIDE STORY.
The movie is an adaptation of the 1957 musical of the same name, considered in itself an essential milestone in the history of musical theatre.
Based on the tragic Shakespearean love story of Romeo and Juliet, the film is set in New York in the 1950s.
Instead of the Houses of Montague and Capulet, we have the two vicious rival gangs fighting for neighbourhood control: the Jets and the Sharks.
They find it hard to deal with the love story between the Jets co-founder and ex-member Tony (portrayed by Richard Beymer) and Maria (brought to life by Natalie Wood), the Sharks leader's sister.
Not surprisingly, young blood is shed.
What seems to be a somehow trivial story about a forbidden tragic relationship turns out to be a very clever social commentary on racism, gun violence and gang culture, still relevant in today's society.
Whereas most musicals of that time were created solely for entertainment purposes, West Side Story was a brave step towards the deeper, more fulfilling type of production, pointing out the issues of humanity across the nations.
The way the actors managed to transpose the bravado, the arrogance and the conflict into dance still astonishes me today.
The dirty unglamorous fights between urban gangs are depicted in dance explosions of energy and wrath.
The painfully romantic love story is unveiled with gentle, heart-breaking balletic movements.
The anxiety and suspense are built up with every stomp, with every sudden leap and violent gesture the actors make.
The way their bodies move tells a better story than any line in the script could have.
As the reputable journalist and director Benna Crawford says, ballet gave the choreography grace, jazz and genius gave it personality.
It's a combination you don't want to miss.
The fact that today, the choreographies in West Side Story are still well-known and part of many popular flashmobs around the world demonstrates the power dance had over the narrative of the movie.
Famous dance scenes made their way into sitcoms like Family Guy and The Simpsons and were used as cultural reference points.
As I don't wish to give you any more spoilers to the story, I will only leave Bernstein's brilliant soundtrack for this movie to convince you that you should watch it (and potentially fall in love with it).