Your Guide

Gavin Davison
Top Tennis Shoes For Wide Feet
Best Tennis Shoes For Wide Feet

Top

Top

K-Swiss Men's Bigshot Lite LTR
Check Price

Top

Top

adidas Women's SoleCourt Boost x Parley
Check Price

Top

Top

Top

K-Swiss Women's Hypercourt Express 2
Check Price

Top

Top

Babolat Men's SFX3
Check Price

Top

Top

Diadora Women`s Speed Blushield 4 Clay
Check Price
Since we are all human beings, it goes without saying that we all have our own individual features regarding our bodies. For some of us, this would include having wider feet than others. 
Now, wide feet can sometimes occur due to the arches of the feet collapsing, but they can also just be a personal trait.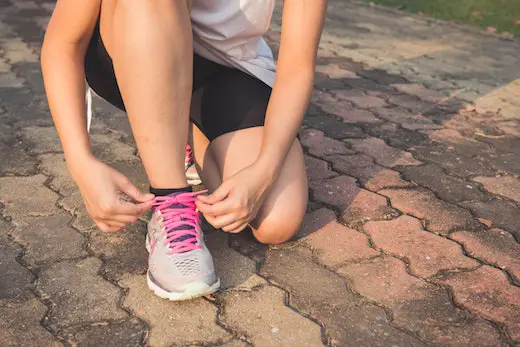 Regardless of the reasons why someone has wide feet, the requirements for a pair of tennis shoes will always be the same.
It may seem obvious, but you need a pair of tennis shoes that generally have much more space than others, as this will avoid unwanted pressure in any area of your feet.
Of course, more space means a more comfortable shoe overall, but there is more to it than just this.
What To Look For
There are many manufacturers out there that will have one or two models that have been built wider than the others.
However, there is one particular brand that generally makes all of their shoes quite spacious and wide.
We will get to that, but for now, let me show you what specifically to look for in a pair of tennis shoes if you do have wide feet.
More space would be the obvious one, so I won't bore you with repetitive details on this, but I will give you two other features to keep an eye out for.
You should look for shoes that are thick around the sides of the shoe, ideally with padding around where the laces are.
You'd be surprised at just how many shoes do not have any padding around the laces, which is not great for those with wide feet.
The other main feature you must check out is whether the shoes have a long 'break-in period'.
You've no doubt heard the term before, but there are loads of tennis shoes on the market today where you need to wear them for a week or two before they actually start to feel comfortable.
Those with wide feet don't really have the luxury of just going through the pain barrier on this front…
.. so I would always look for shoes that feel snug from the moment you put them on your feet.
I believe that there is one particular shoe that rises above the rest for this, as I've identified right here.
I may have a fondness for Asics and Nike shoes, but I will always give credit where it is due.
This pair of shoes is literally like putting your feet into a cloud when you first try them on, and there aren't many tennis shoes that can deliver on that front!
There is no real break-in period with these shoes and they don't even feel tight around the bridge of the feet – something that is often a problem with new tennis shoes.
They are getting towards the higher end of things in terms of price, but you truly get what you pay for with these.
Something else I particularly enjoy about them is that they are 'seamless', so you don't get any areas of high friction on the inside of the shoe.
I also can't ignore the main element for the suggestion of these shoes in the first place – there is loads of space on the inside, so they are more than suitable for those with wide feet.
Best Women's Tennis Shoes For Wide Feet
Best Men's Tennis Shoes For Wide Feet
Useful Links