Your Guide

Gavin Davison
You'd be surprised about just how many people would actually fit the description of having a 'high arch'.
Our Top Pick:
Anyone who does have what is classified as a high arch is much more susceptible to pain in both the front of the foot and in the heel.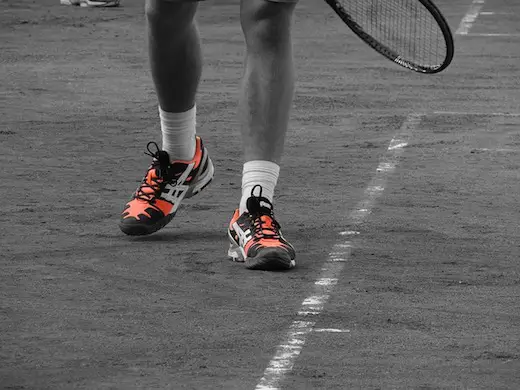 This is because the high arch creates greater impact zones in these areas, mainly due to the middle of the foot not being able to take any pressure.
There aren't too many tennis shoes that are fantastic for this condition, but there are several that can greatly help reduce the added pressure in these areas.
To further understand the issues caused by this, I highly encourage you to check out this page from Orthopedics Associates.
Top Tennis Shoes For High Arches
What To Look For
I've mentioned pain being a problem previously, but did you know that people with high arches can also suffer from instability problems?
When you think about it, it makes sense really.
There is less direct contact between the feet and the ground here, which means that the balance will naturally be a little thrown off.
You may not notice such a difference if you're just walking around, but you will certainly notice a difference when playing sports or during exercise.
Regardless of your current level of physical activity, having a pair of tennis shoes that can help with these ailments will always be a POSITIVE THING.
As you now know, high arches are responsible for a greater amount of pressure in both the ball of your foot and in the heel.
This is the main reason why I like to look for tennis shoes that have extra support in these areas, but I also like to look for shoes that ARE LESS FLEXIBLE.
Less flexibility in this sense means that the shoes will not bend and shift shape during any level of exercise.
Tennis shoes that are flexible are great for the more agile and high-level athletes…
.. but right now you want to use tennis shoes that offer maximum support rather than those that are designed to have you darting all over the court.
Asics tennis shoes have long been a favorite of mine due to the sheer comfort and additional support that they provide.
Through factors like the patented GEL technology that they have, they've really been able to take things to the next level.
The Asics Gel Game 8 does have this GEL technology around the ball of the shoe, which covers one of the main pressure areas.
Besides this, the shoe has reinforced padding around the heel too.
This covers the second major pressure area for those with high arches, and to top things off, the shoe is heavier and more stable than other models.
As I said before, this shoe won't have you pulling out the Novak Djokovic moves out there on the court, but it will give that added stability and confidence that you need.
Best Tennis Men's Shoes For High Arches
Best Women's Tennis Shoes For High Arches
Useful Links