Your Guide

Gavin Davison
Top Hard Court Tennis Shoes
Hard-court tennis – the surface where we have witnessed some of the greatest battles of the modern era take place.
There are just too many classics to name in such a short piece, but three gladiators, of course, come to mind here.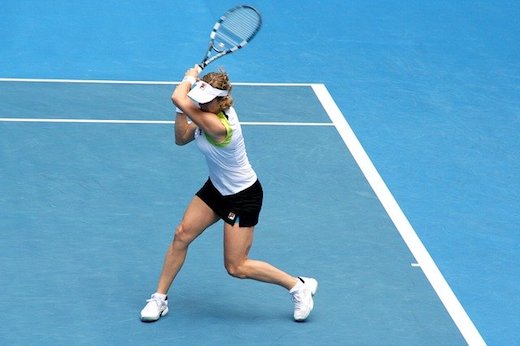 Roger Federer, Novak Djokovic, and Rafael Nadal have treated us to some ridiculously good tennis in recent years.
But they all had one thing in common – they had an awesome pair of hard-court tennis shoes on their feet when competing.
What To Look For
If you've ever played on a hard court before, you will know that the surface is quite severe on the joints and on the feet.
The surface almost grips the shoe as soon as you plant your foot down, and it is much less forgiving than clay courts or grass courts.
This is why hard court shoes need to be as flexible as possible while maintaining the utmost stability – that's not too much to ask for, is it?
Well, there are certainly some brands today that have done things a bit better than the rest.
For those who follow tennis closely, you'll notice that both Nadal and Federer wear Nike shoes whereas Novak Djokovic wears Asics.
So no surprise, these are the best brands for hard court tennis shoes in my opinion, but there is one model out of these brands that just edges it for me.
I have personally worn this pair of tennis shoes both in practice and in competition, and it just beats any other shoe that I've worn before for hard courts.
It has a fantastic grip but without feeling like they could give way and result in an ankle roll at any time.
Above all, it is flexible enough to give you that added bit of slide and agility that all hard court players look for.
To get things started, I should probably mention that these tennis shoes are endorsed by both Grigor Dimitrov and Kei Nishikori.
These guys are insanely athletic and agile around the court, and I have a sneaky feeling that what they have on their feet is a major contributor.
The Zoom Prestige's are incredibly light, comfortable, but most importantly, when you slam your foot down at high speed they are forgiving.
This means that they grip the court to provide enough stability, but they don't grip to the point that you risk an ankle roll.
This is extremely important for those that cover a fair bit of ground on the court, and whether you are an intermediate or…
.. someone who plays to a high level, these shoes will provide comfort with adequate stability.
On top of this, the Zoom Prestige shoes are available at quite a discount now as Nike has brought out newer models in 2020.
Best Hard Court Tennis Shoes For Women
Best Hard Court Tennis Shoes For Men
Useful Links