Your Guide

Gavin Davison
Heel pain can occur for a whole host of reasons, just ask the experts at the National Health Service.
Regardless of why you are experiencing heel pain, the fact remains, you need to do something about it so that the pain either decreases or better still, goes away entirely.
Choosing the right pair of tennis shoes is a good starting point, and I believe that there are a couple of key factors for tennis shoes that will help you more than others.
Top Tennis Shoes For Heel Pain
What To Look For
Given the broad range of reasons that could be causing your heel pain, I won't address this here.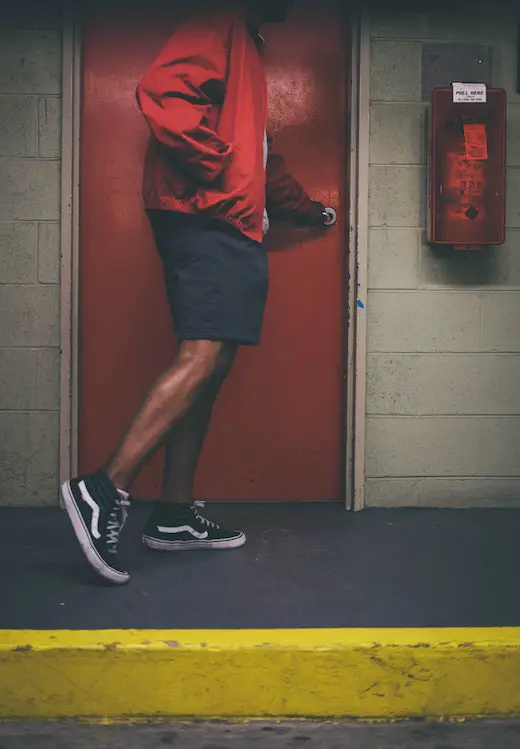 Instead, I will focus on the exact features to look for in your tennis shoes that are going to improve the quality of your life when it comes to exercising.
Nobody wants to participate in sport or exercise all the time if they are in constant pain, but exercising is good for both our physical…
.. and mental health, so it's obviously an important aspect of our overall well-being.
Having to deal with pain during sports is awful to see and awful to experience.
The most unfortunate example of this in recent times is the struggle that Andy Murray has faced over the last few years.
You can watch the heartbreak he has experienced because of injuries during his press conference at the Australian Open in 2019 right here:
Now I don't share that with you to scare you – I share that with you to encourage you to take responsibility for finding the right pair of tennis shoes to help with your ailments.
In this instance, it is heel pain, which must be addressed before it worsens.
Heel pain is a little tricky as all forms of exercise cause pressure on the heel, but it can be helped.
By looking for tennis shoes with over-the-top padding in the heel region is a good place to start, and..
.. if there is additional shock-absorbent technology built into the shoe, this is fantastic.
There is a pair of tennis shoes available right now that I believe delivers on exactly those demands, as I've identified below.
First of all, I have to say, check out the cushioning around the heel of this shoe!
It's just immense, and you may notice that the heel also slopes upward to reduce the impact of this area in general.
It's just ideal to reduce the shock and pressure in your heel, and there is more to it than just this.
This is an all-court shoe, so if you are playing tennis, you can wear it on a whole bunch of different surfaces.
There is also something called Infi-Knit technology that is built into the shoe itself.
And this is specifically designed to reduce the overall impact in areas like the heel and the ball of your feet.
Yes, they are pricier at over $100, but I truly think that the way this shoe is able to help with heel pain justifies the price.
Best Men's Tennis Shoes For Heel Pain
Best Women's Tennis Shoes For Heel Pain
Useful Links