Your Guide

Gavin Davison
Top Tennis Shoes For Working Out
This is the beauty of tennis shoes in my opinion, for they are so versatile that they can be worn for so many different activities.
Personally, I always wear a pair of tennis shoes when working out.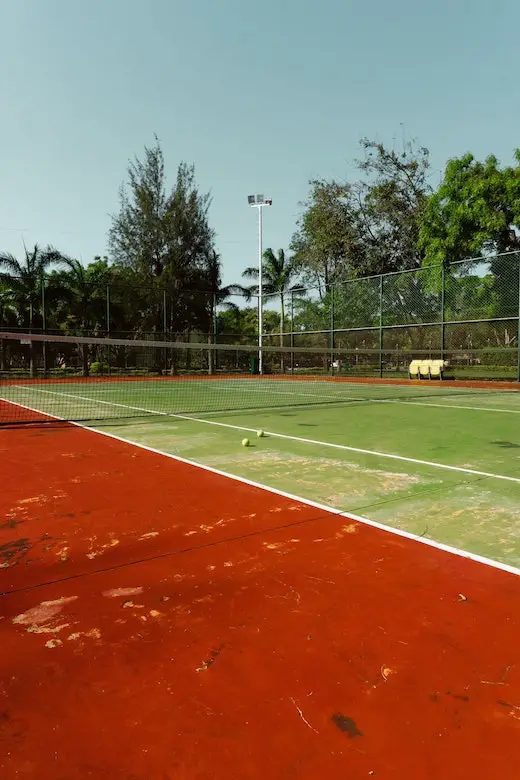 I usually just run on the treadmill when in the gym and lift a few weights, but my tennis shoes are more than suitable for these sorts of activities.
As an additional benefit, they also double up as my shoes for actually playing tennis, meaning that there is often no need to go out and spend more money on a 'gym specific' pair of shoes.
To find a great pair of tennis shoes that can be used for working out, I would always advise finding a pair that is comfortable, has a good grip, and are lightweight so you can perform a whole scope of exercises/activities in the gym.
What To Look For
The three main features to look for here are comfortability, lightweight design, and good grip.
There are reasons why I think that these three features are more important than others, so please allow me to explain. First of all, we have the comfortability factor.
1) Comfortability
Oftentimes people can be working out for an hour or more, or maybe two hours for those who take it a bit more seriously!
So, if you're working out for this length of time it's always going to be advantageous to get a comfortable pair of tennis shoes. This will also help to reduce the chances of developing blisters that can keep you out of the gym if they get too severe.
2) Lightweight Design
It's super important to have a good grip on your shoes when in the gym.
If you are lifting heavy weights like some of you may do, you need to feel absolutely secure that you won't slip and fall due to an inadequate grip on your shoes.
If this does occur you can cause yourself some serious damage, which of course, nobody wants to happen.
3) Good Grip
Your tennis shoes absolutely need to be lightweight. Imagine running on the treadmill for hours on end and you are having to put so much extra effort in just because your shoes are heavy.
There's just no need for it, and in my experience, I believe that one special pair of tennis shoes delivers on all three key features.
This model is not to be confused with the Adidas Stycon model I've recommended earlier.
Yes, there are many features of this shoe that it is extremely similar to the other model, but there is a specific twist here.
This twist comes in the form of the BOA technology of this model, which effectively enables you to tighten the entire shoe around your feet to give a super secure feel.
This model still has the other key features such as great grip, lightweight design, and comfortability, but it is the BOA technology that steals the show for me.
You can actually see the toggle on the outside of the show that allows this to happen, and not to mention – these are a pretty cool-looking pair of shoes!
Best Women's Tennis Shoes For ​Working Out
Best Men's Tennis Shoes For Working Out
Useful Links