Make sure your clothing is comfortable and effective.
There is no rush regarding what clothes you purchase, so just take your time, do your research, and pick the right clothes for you!
Your choice of tennis clothes allows you to express a bit of personality.
   Your Guide

   Gavin Davison
There is nothing worse than being out there on the court, whether in practice or in competition, and the clothing you have doesn't feel right.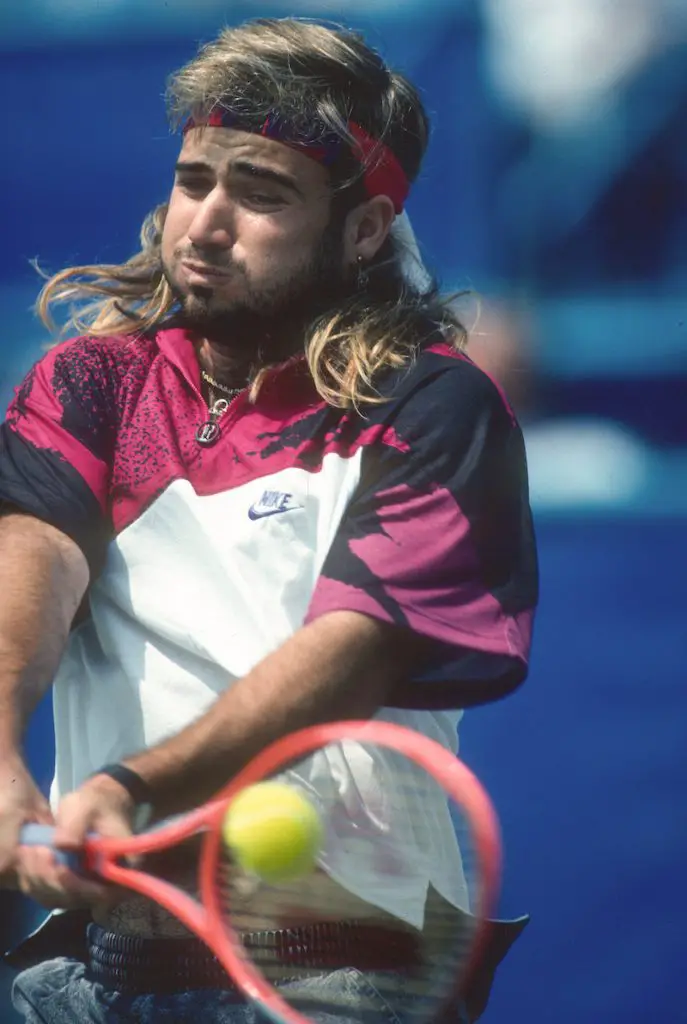 Unless you're competing at Wimbledon, which has an all-white clothing requirement, you can pretty much wear whatever you like to play tennis. Of course, within reason!
A traditional player must have the right tennis shoes, athletic shorts and t-shirts, comfortable socks, and other optional accessories.
People obviously have their preferences concerning materials, styles, and brands, but I do have a FEW TIPS on what the correct clothing should be.
So, without further ado, let's get started.
My advice for every item of clothing
Tennis Shoes
Arguably, this is the most important part of your tennis kit. Your tennis shoes need to be comfortable, with great padding, lightweight, and durable.
There are many BRANDS that create great tennis shoes these days, but I must say that Nike and Adidas are a cut above the rest.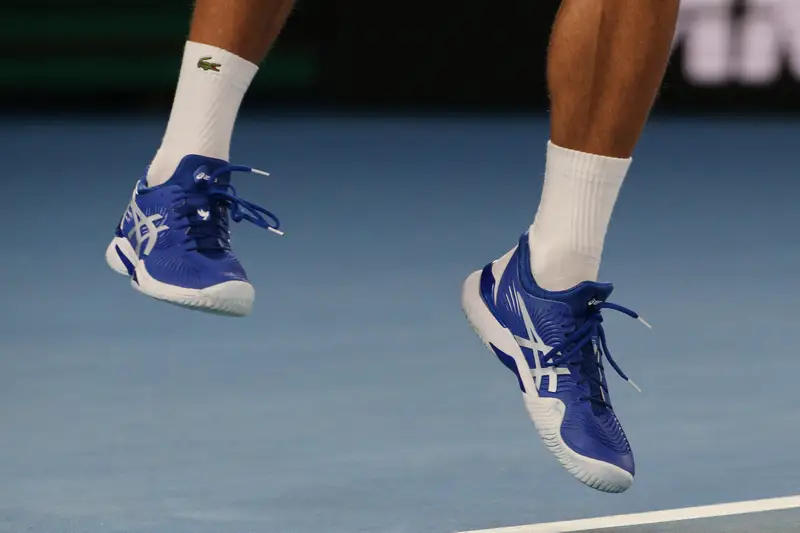 Of course, you don't have to select a pair of shoes from these guys, but make sure that whatever shoes you do use, you feel comfortable and unhindered when playing in them.
Trust me – your feet will thank you!
Shirt
You can pretty much choose three styles of shirts to play tennis in.
You can go for a traditional polo shirt, which is often the choice for a guy like Federer.
You can go for a standard t-shirt, without the collar
Or you can go all guns BLAZING like Rafael Nadal – often seen wearing tank tops in his early career.
If you haven't got the biceps for it, however, I'd stick to one of the first two options – unless you look something like this: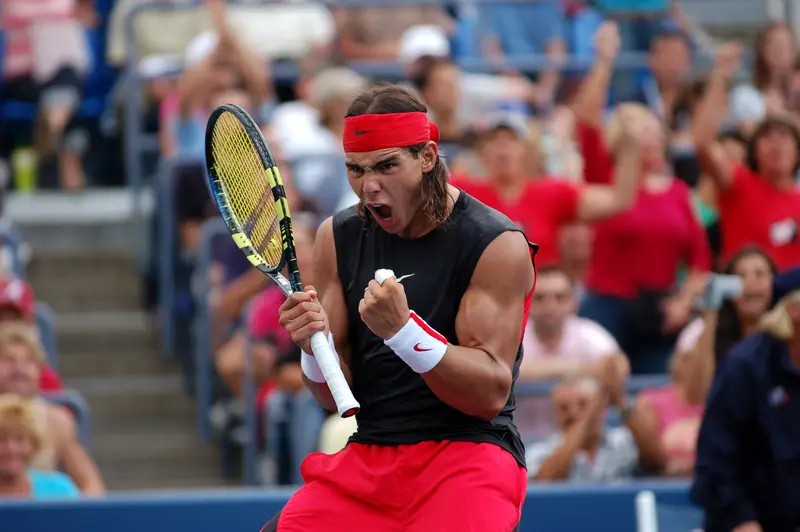 With this said, I do have a recommendation, especially since many of us play tennis in warmer climates.
When you purchase a shirt, ensure it has some cooling technology, as this will help reduce sweat build-up and keep you feeling comfortable on the court.  
Shorts
Once you're all warmed up and raring to go, you'll no doubt remove the sweatpants and start playing in your shorts.
Much like the shirts I've talked about above, you'll want to ensure that your chosen shorts have a cooling material and that they aren't overly heavy.
After all, you want to glide across the court as quickly and as EFFORTLESSLY as possible, so heavy shorts are a big no!
Another factor to consider is ensuring that the shorts have deep pockets. When serving, you will usually keep a ball in your pocket should a second serve need to be hit.
Although if your first serve goes in, you'll be playing the rally with a ball in your pocket.
Believe it or not, even professional players have become unstuck with this, as their pockets were not deep enough for the ball to stay in them.
If the ball actually flies out mid-rally, you then need to play a lot, not to mention that you might injure yourself by standing on the loose ball.
Socks
Choosing an appropriate pair of tennis socks will serve you well in the long run, trust me!
I've gone for cheap socks in the past without assessing the padding and comfort and ended up with blisters galore.
Not much fun!
So please, learn from my mistakes and get yourself a pair of socks that are made of soft material and that have padding in all of the right areas.
Specifically, it's important to pick socks that have padding in the heel and toes, and of course, this padding needs to be durable too. 
It's no use picking a pair of socks with great padding that wears out within a few times of wearing them.
I usually purchase Adidas socks for playing, as they are somewhat cost-effective and highly comfortable. But it's up to you which socks you go for. 
Optional Extras
Now that I've covered the basics of what all tennis players need to have/wear, I'd like to throw in a few extras:
Hat
Personally, I cannot play in a hat. When wearing one, my depth perception always feels somewhat distorted – maybe it's all in my head…
Who knows?
But if you are playing in the beaming sun, wearing a hat can be a good option, especially since it PROTECTS your face from the damaging rays.
Most hats are pretty similar in tennis, but just like the other items of clothing I've previously discussed, make sure it is lightweight and breathable.
Wristbands
Some players play without them, some play with one on their dominant wrist, and some use two!
I actually use a wristband on my right wrist (my dominant side), not because I wipe the sweat from my brow with it, but because it gives my wrist some support when striking the ball.
Again, this is completely optional, but if you sweat quite heavily out there on the court, it is worth using at least one wristband.
Headband
There are two reasons that you might want to use a headband.
Firstly, if you have long hair, it is a good idea to use a headband to keep the hair out of your eyes.
But even if you have SHORT HAIR or no hair, you can still use a headband to stop the sweat from coming down into your eyes.
Remember James Blake?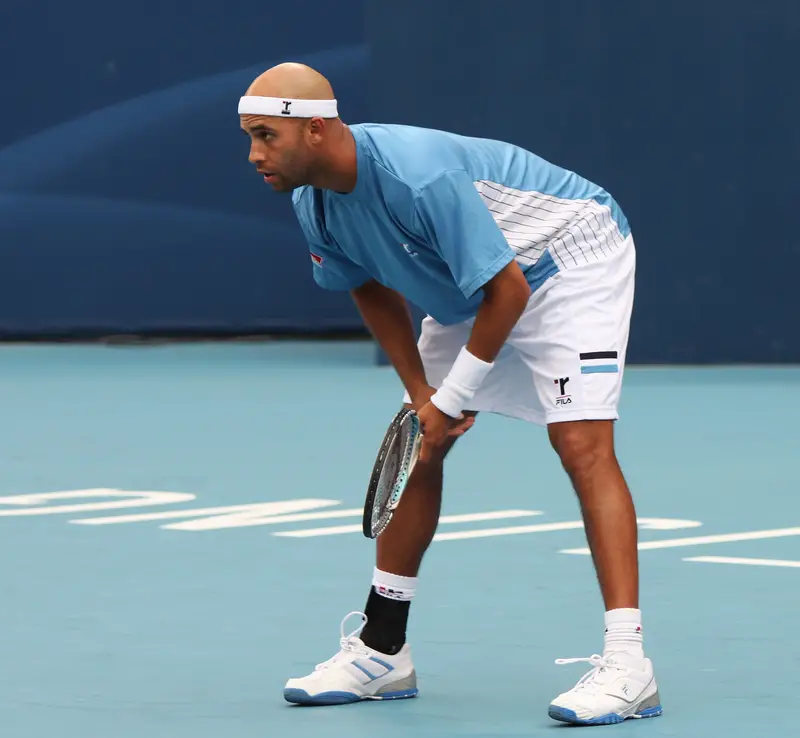 The guy was as BALD as they come, but he used a headband for that specific reason.
Oh, and he was also a fantastic player!
Let us know if you adapt your tennis wardrobe based on the information here. Please let us know the impact on your game too, and do share your experience or insights in the comments!