In tennis, as you may already know, a standard tournament format involves a progressive knockout structure, until we are ultimately left with a winner.
Your Guide

   Gavin Davison
As the tournament moves along, individuals (or pairs in doubles) will go head to head, and the winner progresses through to the next round.
But as it happens, not all of these head-to-head matches are guaranteed to take place, which is where a 'walkover' enters the picture.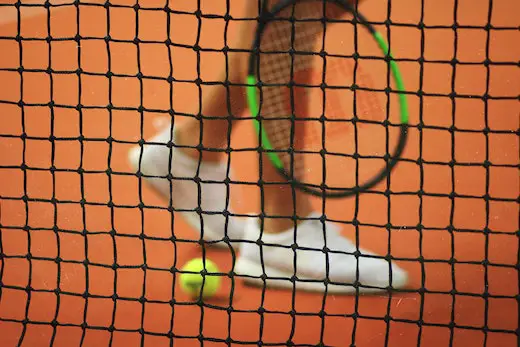 This is essentially where the game does not get played due to a player forfeiting from the event, and of course, there can be a range of different reasons for why this might happen.
Walkovers can happen at any stage in the tournament, whether it's the first round or the final, and this can obviously dampen the hype surrounding that individual match – and the tournament as a whole.
Fans who have bought tickets won't get to see the action, and the opposing player who is raring to go won't get to compete.
But on the flip side, it's important that players withdraw when injured to prevent long-standing problems.
It's all part and parcel of the world of tennis, and while nobody wants to see a walkover, it's something that can and does occur.
A Walkover in Tennis – A Closer Look
I've touched briefly upon what a walkover actually is above, but now I'd like to share a few more details on how this actually works.
In the most general sense, a walkover simply means that one player surrenders from playing the game – meaning that the opposing player will go through to the next round without hitting a single ball.
For example, say that Roger Federer is playing Rafael Nadal in a semi-final showdown, if Federer receives a 'walkover', he will then go through to the final without needing to technically beat Nadal. 
While these are the fundamentals for understanding walkovers, they can actually occur in two different forms, and the implications are completely different.
i) Instance number one is the example that I've shown above, where a player withdraws from the game during the tournament, meaning that the other player will progress.
This does not impact the draw in any way, shape, or form. However, there is another instance where a walkover can take place which does impact the draw.
ii) Instance number two is where a player is entered into a tournament, but they then withdraw from the event after the draw has been made. A prime example would be the 2021 Miami Open, which took place back in March.
As you may be aware, Andy Murray has been attempting a comeback to the ATP Tour following hip surgery, and although he was entered into this tournament, he then withdrew once the draw had been made.
Since this occurred before any of the first rounds had been played, he could then be replaced by a qualifier or 'Lucky Loser'. 
Walkover vs Retirement – Understanding the Difference
I've decided to put this section into my explanation here as over the years, I've realized there can be quite a bit of confusion between the two terms.
As you now know, a walkover is something that occurs before a game begins, and it can happen without a single ball being struck.
However, when you scroll through results and you see the word 'retired', this means that a player has surrendered the match while it was actually underway.
This can happen at any time in the game, regardless of whether the players have played for one minute or five hours, and retirements usually occur through injury. 
To be perfectly honest, retirements can be more ' heart-wrenching' than withdrawals, as players can often get quite emotional – particularly when it's an important game.
Take the 2017 French Open as an example, where Del Potro was playing Nicolas Almagro in a second-round match.
Both players had struggled with crippling injuries in the previous years, and Almagro came to the realization that he simply couldn't continue at the beginning of the third set.
It was AWFUL TO WATCH, and it was impossible not to feel sympathy for him. 
So as you can see, with a walkover, you often won't see any of the emotion of the players behind the scenes – you'll simply see the walkover on paper.
But with retirement during a game, this is on a show for everyone to see, and it's never a pleasant situation. 
Strangely, you might see some sites (depending on which one you use) that list a mid-game retirement as a walkover, but if you want to be technically correct, this is a 'retirement'. 
Scenarios That Can Force a Walkover
Okay – we've covered the main situations in which a walkover occurs, the impacts on the tournament, and the main difference between a walkover and a retirement.
However, I'd like to finally highlight some of the more common reasons for a walkover actually happening. 
1. Injury
This is by far the most common reason behind most walkovers. Whether a player has been carrying an existing injury going into an event, or whether they've picked one up in previous rounds, the impact on the body and the necessary actions will be the same.
At the highest level, players will regularly see a physio after a game, sometimes just to keep everything working well, and sometimes to treat a problem. 
If the physio advises that continued play may make the injury much worse, then the logical choice for the player is to withdraw from the event.
2. Personal Circumstances
This is less common, but it does happen. After all, these top-level athletes are still human beings, with families and friends just like us.
It's not nice to think about, but it's a reality WE ALL FACE.
Those closest to us can have an unexpected medical problem, or worse. This can and does result in a withdrawal if it occurs.
But there's a happy side to this coin too. For male players, their spouse might be having a baby, and there can be conflicts with other important events too.
I can remember back in 2019 when Roberto Bautista-Agut reached the Wimbledon semi-final, yet his bachelor party was actually scheduled that week.
If it was any other tournament I have no doubt he would have handed a walk over to his opponent, but instead, he flew his nearest and dearest over to London to watch him play on Center Court – WHAT A MOMENT!
3. Tournament Conflict
Last but not least, a tournament conflict can also be a direct reason for a withdrawal.
This only usually happens when a player is involved in both the singles and doubles events at a tournament.
Say that they are mainly a singles player, but they find themselves running deep into the doubles draw – this obviously means more time on the court and a more demanding schedule.
If they really want to make an effort to win the singles event, they may choose to give a walkover to their opponents in the doubles to give themselves time to rest and boost their chances of victory in singles.