Rafael Nadal Academy
Nick Bollettieri Academy
Mouratoglou Academy
   Your Guide

   Gavin Davison
For the most promising tennis players in the world and even established professionals, the main places to go to in order to maximize playing potential are tennis academies.
There are hundreds of tennis academies in various parts of the world these days.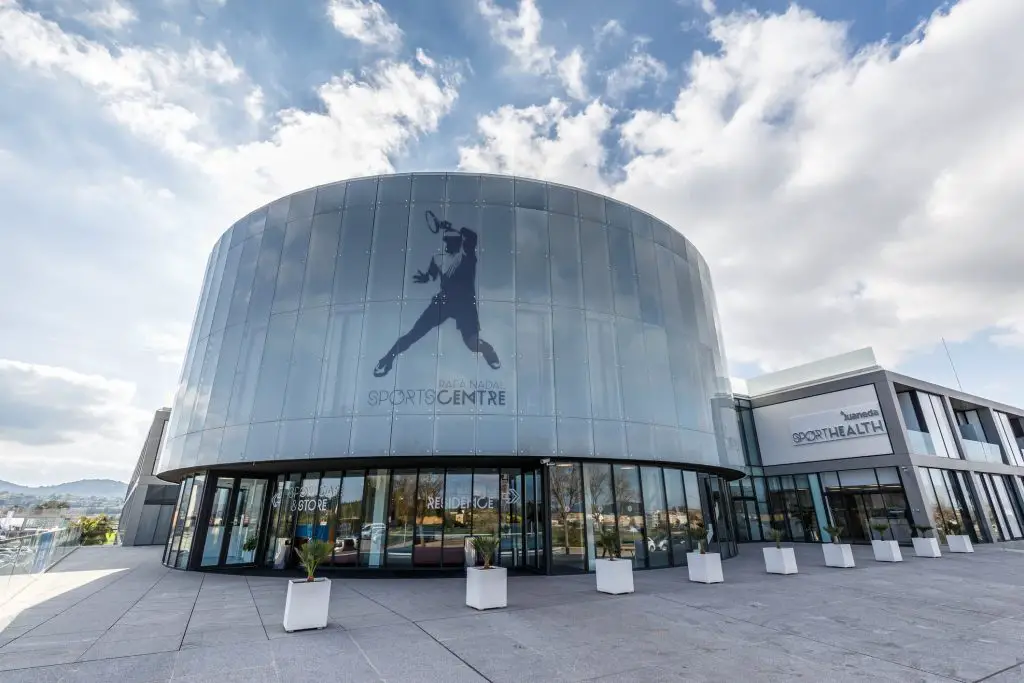 But NATURALLY, only a few of them rank up there as the VERY BEST.
As you can see from the information presented above, there are three academies (plus a bonus later on) which I would consider to be the best in the business.
These academies have been in the game for quite some time, and they have produced some great players over the years.
But putting the resumes of these academies aside, it's also amazing to look at the facilities that they have at their disposal.
And of course, the structure of the programs within these academies is also prolific in making them rank towards the top of the tree.
All of this comes at a considerable cost unless the players are getting sponsored, however. For example, reports indicate that the Nadal Academy can cost upwards of $62,000 per year!
So is all of this worth it?
If you've got the money, sure!
But even if you don't, you can still marvel at the facilities and quality of these places. 
Details of These Amazing Academies
Note that I have simply shortlisted four academies here that I believe are the best in the world right now.
Some of you may have others in mind.
But based on the players they have produced, the QUALITY OF FACILITIES, and the coaches that they have at their disposal, I really do feel like these are the best you can find.
So without further ado, let's discuss these academies now.
Rafael Nadal Academy
The Rafael Nadal tennis academy is one of the best in the world, and it is backed by one of the greatest players of all time.
Obviously, this academy bears the mark of the great Rafael Nadal – now a 21-time Grand Slam champion.
And if his attempts at perfection on the court are reflected in his academy, which I'm sure they are, his place must be absolutely phenomenal to visit.
The academy is based on the island of Menorca, and this amazing place has 19 hard courts alongside 7 clay courts.
Some of the most promising juniors in the world play here, and many professionals also use the Rafael Nadal Academy as a base.
For example, guys like Casper Ruud are training at the Nadal Academy these days, as does the great man himself!
They are one of the few academies that have an all-inclusive program for those who attend as well.
Juniors are able to train full-time on the court, benefit from tailored fitness programs, and all of the schooling is also thrown in.
Bollettieri Academy
If I were to base this list purely on which academies have produced the best players, the Bollettieri Academy would definitely RISE ABOVE THE REST.
Of course, this academy is headed by the legendary coach, Nick Bollettieri.
The number of top players this man has worked with is SIMPLY STAGGERING.
And if I was to name a few, he has helped players like Serena Williams, Andre Agassi, Venus Williams, Kei Nishikori, Maria Sharapova, and many others.
The great thing about this academy is that it is based on the West Coast of Florida too – YEAR-ROUND SUNSHINE!
This academy has been around since the 1970s, and today, it remains a top-level place – only now it is branded under the IMG umbrella.
If you need any further information to assure you of the popularity of the Bollettieri Academy, let me tell you that right now, more than 1300 student-athletes are pursuing their tennis dreams FROM THIS BASE.
This is SIMPLY STAGGERING in my book!
This video gives a great insight as to how the academy works, should you like to check it out:
Mouratoglou Tennis Academy
The Mouratoglou Academy is one of the newer academies on this list.
This one is headed by another coaching legend – Patrick Mouratoglou.
He has worked with players like Serena Williams, Stefanos Tsitsipas, and Coco Gauff in recent times.
But without question, his success with Serena Williams is what has driven himself, and his academy INTO THE LIMELIGHT.
This academy has a FANTASTIC LOCATION as well, operating in the south of France and basking in 320 days of sun per year.
The academy is a little bit more versatile than some of the others as well, which makes it more accessible, generally speaking.
Players can come and engage in summer camps for block periods, they can schedule off-season training blocks, and there is a full-on academy for junior prospects too.
And with 34 courts and 28 tennis courts, it's fair to say that Mouratoglou puts on a rather nice spread for all who attend.
Sanchez Casal Academy
Last but by no means least, the Sanchez Casal Academy definitely deserves a spot on this list.
These guys have also been in the game FOR SEVERAL DECADES.
And since the inception of this academy, they have managed to branch out into several different countries.
The great thing is that the initial academy still stands strong as well, located just five minutes outside of downtown Barcelona.
With a wealth of clay courts and some of the world's best coaches, it's no great surprise to see that they have produced guys like Andy Murray, Grigor Dimitrov, Svetlana Kuznetsova, and countless others!
The beauty of this academy having locations all over the world is that kids don't need to stray too far from home to enjoy full-time tennis either – not if they don't want to.
This has been a common criticism of the sport over the years, where families have needed to undergo huge sacrifices to even give their kids a shot at turning professional.
So of course, we have to take our hats off to Sanchez Casal for this, and for all else that this academy stands for!
Have you ever been to these academies? Please share your experiences in the comments if so.