Taekwondo Gifts
Besides the fact that Taekwondo player loves kicking, most taekwondo players like myself are always looking to grow and get better after each taekwondo session.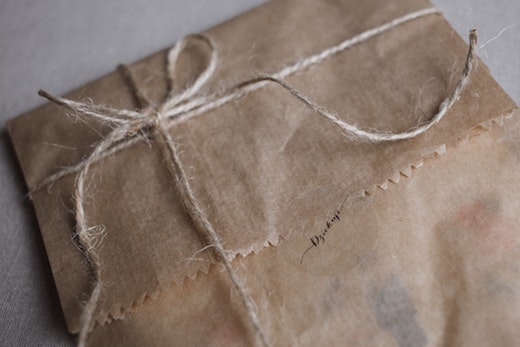 A good gift could have a SIGNIFICANT IMPACT on Taekwondo players to supplement their Taekwondo Journey. 
Taekwondo Gifts For Instructors
A personalized handwritten card or a mug makes an excellent gift for Taekwondo Instructors.
Warm words of sincere appreciation through a card or mug, or t-shirt make a perfect way to THANK OUR INSTRUCTOR.
Taekwondo Instructor Mug – Awesome Tae Kwon-do Master – Teacher Appreciation Thank You Gifts For Men Women – 15oz Coffee Mug
Classic coffee cup design with easy grip handle

HIghest quality ceramic - 100% cadmium-free and lead-free

Printed using top quality sublimation inks for permanence (the design will not fade, flake or peel, no matter how many times you wash it)

Microwave and dishwasher safe

100% CUSTOMER SATISFACTION GUARANTEE – Dream Art Design Shed mugs come with a 30-day no-questions-asked customer satisfaction 100% money-back guarantee. If you are not happy, well do our best to make it right – replacement or refund. Your choice.
Taekwondo Gifts For Him and Her
Regardless of gender, good Taekwondo students are always looking to take their skills to the next level, which means lots of training or kicking. 🙂
You can't go wrong with a good kicking pads gift. 
Another good Taekwondo Gift, especially if they do a lot of sparring or competition, is a quality Taekwondo Bag. 
Taekwondo bags will give enough space to store large sparring gear, such as a chest protector or headgear in all one place. 
Taekwondo Black Belt Gifts
We have to be determined and dedicated to Taekwondo after spending 3 to 6 years of training to receive a Taekwondo black belt. 
Chances are, by the time someone gets to black belt, they will have plenty of medals lying around their room from the competition and aspire to win more medals in their taekwondo journey. 
A Taekwondo Medal hanger makes a great gift as a reminder to keep on going with their journey and win more medals. 
Arena Gifts Taekwondo Medal Hanger Display Wooden Martial Arts Awards Holder Sports Rack – Displays Up to 24 Hanging Medals or Ribbons – Sturdy Wall Mount, Easy to Install
WOODEN TAEKWONDO MEDAL HANGER displays up to 24 hanging medals. Keep your important awards safe and secure, while enjoying your accomplishments.  No more misplacing irreplaceable medals in drawers or boxes

CELEBRATE YOUR TAEKWONDO ACHIEVEMENTS. Enjoy a daily reminder of your successes, and get inspired for future martial arts tournaments.  Taekwondo medal award holders are perfect for taekwondo ribbons, sports or academic awards

DISPLAY MEDALS IN YOUR OFFICE OR HOME. Classic design looks great in any room. Decorate your family room or workout room.  Perfect for decorating kids bedrooms so they can proudly show off their taekwondo medals

PERFECT GIFT IDEA for taekwondoin, taekwondo instructor and athletes. A great martial arts club gift, birthday, holiday, end of season or taekwondo tournament awards ceremony gift. Displays mens, womens, boys and girls medals

EASY TO INSTALL wall mounted medal holder comes with 4 screws, 4 anchors, 2 spacers and mounting instructions.  Medal holder measures 20.75 x 7 x .56. Made of durable wood. Clean with a soft cl
Taekwondo Gifts For Kids
Instilling a love of learning is a GREAT GIFT any parent/grandparent can give to their children.
Taekwondo belt display is an excellent way for your child to keep track of their progress.
Still, most importantly, it will distill in their brains that they will achieve their goals if they stay disciplined and commit to long-term success. 
RenKata 12 Level Taekwondo Belt Display
Exclusive ship friendly design - Shipped in one box containing 2 pieces

Natural color, stained by hand with an added semi gloss UV protectant

Not Mass Produced - its made to order, Just For You!

Everything is engraved into the wood - Made In The USA

Options to change the style and quote to whatever you wa
Gifts For Taekwondo Students
The difference between good taekwondo players vs. great taekwondo players is the number of focused training hours, among other things. 
For Taekwondo students, Wall-mounted kicking pads are great for self-training outside dojang.
It may not always be possible but if you are able to install a large mirror next to the wall-mounted kicking pads, Taekwondo student can self-correct their kicking form. 
Overall, Wall-mounted kicking pads are an awesome taekwondo training tool to train by themselves.
SYNTECSO Kicking Pads for Martial Art, Wall Mounted Taekwondo Kick Pads Targets for Kickboxing Training
Wall Mounted kickboxing pads--Featured with wall mounted design, the kicking pads can be mounted to the wall and work well for any martial arts target kicking practice to enhance your speed, accuracy and strength.

Suitable for All Ages -- This Kick Pad is suitable for leg training for teenagers and adults. Suitable for a variety of sports such as: Taekwondo, Karate, Muay, Thai Kick, Boxing, UFC MMA, etc.

3 Kicking Pads -- Each taekwondo kick pad comes with a durable wrist band. So you can either choose to mount the pads to the bracket or just hold them to practice low and high kicks and increase efficiency and kicking skills

Dimensions -- Kick pads measuring approximately 15 x 2.5 x 8 inches

Made of high quality PU leather outside and filled with elastic compression sponge, the kicking pads are more durable and can withstand hard strikes while not injure your l
Taekwondo Symbolic Gifts
Mudoin Taekwondo Open Uniform is a fantastic gift because it is comfortable to wear.
Still, the quality and design are elegant and top quality. 
Taekwondo Test Gifts
Even if you are a 5th dan black belt in Taekwondo, you can always go back to foundations and learn about Taekwondo Philosophy, Technique, and Traditions. 
Taekwondo by Marc Tedeschi is an excellent book that explains both traditional and modern approaches to Taekwondo in self-defense and in Sport.
Marc is a prolific writer, and it is easy to feel his passion for material arts through this book.
Especially after someone has passed their Taekwondo Test, this book is an excellent reminder that there is so much more to learn and always have a student mindset and HUNGRY FOR KNOWLEDGE.
If your children or friend loves Taekwondo, they will appreciate this book. 
Personalised Taekwondo Gifts
A soft teddy bear with a personally written gift card is great to add a PERSONAL TOUCH to a taekwondo gift.
A great way to congratulate your Taekwondo friend for winning a competition or surprise them with a gift. 
Houwsbaby Teddy Bear Stuffed Animals with Taekwondo Uniform Birthday Gift for Kids Boys Girls Mother's Day, 8"
❥UNIQUE DEISGN: Measures approximately 8inch sitting height. Classic brown teddy bear with taekwondo uniform. Super soft, cuddly and huggable. With a stitching nose, vivid plastic eyes and uniform, the rose velvet stuffed bear is quite pretty and adorable.

❥HIGH QUALITY MATERIAL: This teddy bear is made of super soft plush and filled with 100% high quality PP cotton. All the materials are eco-friendly and it won't do harm to kids. Safe and soft for you to hug or squeeze. 

❥GREAT GIFTS: Soft and huggable companion for naptime, playtime and any time. Kids can sleep well with this adorable friend. Perfect gifts as kids toys and baby shower gifts.When New Year, Christmas, Children's Day, Valentine's Day or birthday come, you can give this to kids or your lover. They will absolutely love this cute and adorable gift.

❥SURFACE WASHABLE: For longer accompany, you'd better wash the stuffed teddy bear by hand in cold water under 40℃. Avoid bleaching and ironing. Or just brush it with a little water, then it will become new again.
Best Taekwondo Gift 
If you want to go all out with your Taekwondo gift, Century Bob XL is hands down one of the best gift for Taekwondo players.
You can IMAGINE THE ENJOYMENT your friend or children will get from kicking Bob's squishy face. 
Especially when you have sand in the bottom, it is not easily knocked over and overall, bob IS STUDY. 
Compared to kicking bag Bob not only looks like a real opponent but when you do a spinning hook kick, for example, you can follow through with the kick through Bob's squishy face. 
One great feature of Bob is its height is adjustable from 60 to 82 inches or 1.5 meters to 2 meters. This means a taekwondo player can practice their head and body kicks at various heights. 
Century BOB XL with Base Unit
Freestanding heavy bag with life-like upper torso

Creates more striking surface for head or body shot training

High-strength plastisol body filled with urethane foam

Polyethylene base holds up to 270 pounds of water or sand

Rolls easily for transport; multiple height setti
Taekwondo Gift

Top

Top

Top

Top

Lavender & Honey Thank You Notes
Check Price

Top

Top

Top

Taekwondo Instructor Mug
Check Price

Top

Top

Top

Top

NEW Design Adidas Double Kicking Target
Check Price

Top

Top

Top

Top

Taekwondo Bag, Martial Arts Bag
Check Price

Top

Top

Top

Top

Arena Gifts Taekwondo Medal Hanger Display
Check Price

Top

Top

Top

Top

RenKata 12 Level Taekwondo Belt Display
Check Price

Top

Top

Top

Top

SYNTECSO Kicking Pads for Martial Art,
Check Price

Top

Top

Top

Top

Top

Century BOB XL with Base Unit
Check Price

Top

Top

Top

Top

Mudoin Taekwondo Hangul Open Uniform TKD
Check Price

Top

Top

Top

Top

AAMA Taekwondo Plush Teddy Bear w/ Uniform
Check Price

Top

Top

Top

Top

Houwsbaby Teddy Bear Stuffed Animals with Taekwondo Uniform
Check Price