It was sadly, Max Kellerman's last day in the first take this morning. As a semi-regular listener of the ESPN First Take Show, I am a little sad but excited for Max's future career.
And from the comments on Max's Instagram and YouTube comments, it is easy to tell people love and respect Max Kellerman and his contribution to the First Take.
Most of us are accustomed to seeing Stephen A Smith and Max Kellerman debate on Espn first take over the last five years.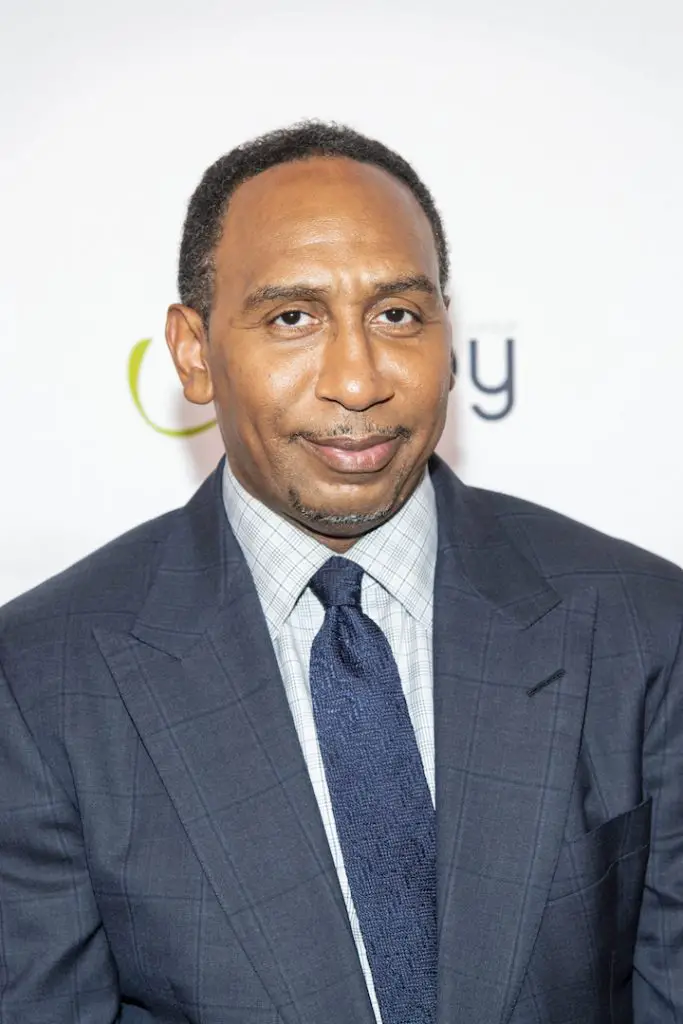 The question we are discussing is, who is the best at their job?
When Stephen A. Smith speaks, people listen because he is a great world-class speaker with so much passion and enthusiasm for the sport, especially basketball.
And most of the time, you could find yourself gravitating towards his Energy and his passion rather than listening to his argument/points being discussed.
Stephen A. Smith has been in ESPN for nearly TWO DECADES since he joined in 2003, and he has been given a starring role in his job.
Max Kellerman is an excellent analyst who always gives concrete examples with interesting insights, facts, stats, and updates on recent events. (That is if he is not interrupted by Molly Qerim, which is another topic for discussion.)
Boxing fans, particularly boxing fans from the HBO days, appreciate Max Kellerman as a great boxing analyst. I have been following Max for over a decade since his HBO days with Jim Lampley, Harold Lederman, the good old days!
As a boxing fan, I genuinely admire Max Kellerman for his passion and knowledge about boxing but what surprised me more is how much he also knew about other sports before he joined the First Take.
Max is so passionate about boxing. Here is a video of him talking about boxing in his 20's

Max is witty and can be SUPER FUNNY when he wants to.
Max said about Chris Middleton's consistency, "Batman can't see that bat signal up in the sky and say we are on the road. Batman has to answer every time.
Chris Middleton is Batman when he is in the Bat Cave but takes him to the Joker, Cat Woman or where the riddler is hanging out all of a sudden, he is back to Bruce Wayne. He has to stay Batman to call him Batman Perk.
The dude goes away too often and if he didn't and if he put up numbers, if he did things like he did last night more consistently, he would be an all-star every year. he would be a genuine star, a superstar, not the dude that shows up sometimes. "
Because Stephen A Smith has been working in Espn longer and ESPN put him as the main star, Stephen A Smith gets seen more favorably than Max Kellerman after the video edit when the video is published on Youtube.
Many times Stephen A. Smith repeats the same things Max Kellerman has already said a long time ago in The Max Kellerman Show, like
1) Kyrie Irving is the best show in basketball.
2) Devin Booker is the mini Kobe Bryant.
Max Kellerman Rhymes
Max Kellerman Once upon a time, a rapper comes with great lines, making it so fun to see Max Kellerman speak.
My favorite thing Max said on the First take is
Who is a Better Presenter, Max Kellerman or Stephen A Smith?
Some people like Chocolate, while other people may like Ice Cream. Choose your pick. Both Stephen A Smith and Max are world-class presenters.
If we are talking about presentation, Stephen A. Smith is a better speaker than Max Kellerman at the moment, and it is your preference who you LIKE BETTER.
Stephen A Smith speaks with lots of Energy and has Charisma, which is hard to ignore and can be pretty captivating.
Max Kellerman does not quite have the energy level of Stephen A. Smith, which most people may find more compelling.
Who is a Better Sports Analyst, Stephen A Smith or Max Kellerman?
Max Kellerman is a far better sports analyst because he uses logic, gives specific facts/stats, and gives a concrete example to argue his case.
However, Stephen A. Smith tends to steamroll by speaking loud, being 100% certain, and being more emotional, sometimes blatantly rude in his argument.
There is also a running joke in the sports community that any team Stephen A. Smith picks to win the NBA Finals will always lose because of Stephen A. Smith's track of picking the wrong team to win each consecutive year.
During the 2019 NBA Finals, Stephen A. Smith mentioned Kevin Durant should play in the finals.
However, Max Kellerman was right in his assessment that Kevin Durant should not play to avoid further injuring himself. That is what happened.
KD further injured his Achilles, leading him to miss over a year without playing basketball and potentially a career-ending injury.
Stephen A. Smith has said multiple times Max Kellerman should stop talking basketball (even Stephen A got all his NBA finals predictions wrong, and Max Kellerman got all his NBA finals predictions correct i.e., Raptors to win over Warriors in 2019)
If you hear Stephen A Smith talk about material arts, it is easy to know he does not understand the sport deeply or knows what he is talking about but is 200% confident; ask Joe Rogan.
Stephen A. Smith called Donald Cerrone a quitter.
smh.
I find Stephen A. Smith annoying even though he is a star of ESPN Sports, and the editing team likes to make him look good on the video with the title and cleverly cut the video whist Max makes a great argument or rebuttal. Stephen A point in the full segment of the show.
After being annoyed by Stephen A's talking about MMA or Boxing, I skip the video to fast forward and listen to Max Kellerman or Joe Rogan, who knows what they are talking about combat sports.
It is not right when fighters put their life on their line, and you have Stephen A. Smith talk about the sport we love who does not know what he is talking about, speaking in front of millions of people watching online and on television.
However, Stephen A has great Energy, which some people find entertaining to watch.
Still, as a sports Analyst, Max Kellerman always makes an interesting factual argument and has a concrete example to support his claim.
So whether you agree or disagree, Max is right or wrong, Max starts an engaging discussion based on facts.
Max Kellerman is more respectful and open-minded and also admits when he makes mistakes.
Max Tom Brady Fall Off the Cliff Theory
Max said on national TV about his theory of Tom Brady falling off the cliff.
He later apologized on national TV that he was wrong about the great Tom Brady.
Max Kellerman on Iguodala Talking the Last Shot Over Stephen Curry.
Max Kellerman got a lot of slack saying he would choose Iguodala to take the last shot over Stephen Curry and a lot of people make fun of Max Kellerman on the funny YouTube Fate of the Universe in the line comments.
Here is the direct quote from Max Kellerman "Of every one of Golden State, open shot the fate of the universe on the line, the Martians have the death beam pointed at the earth, you better hit it. I want Iguodala.
Iguodala's got ice water in his veins. Iguodala is that type of player. High leverage moment, the fate of the universe on the line, open shot, I want Iguodala taking that shot for me."
When I first heard Max argue his case, I didn't know what to think because I respect Max as a Sports Analyst, and I love Stephen Curry as a basketball player and a friendly, happy person.
Then it got me thinking about the greats like Michael Jordan, Larry Bird, and Magic Johnson. What separated them, particularly Michael Jordan, was always so calm/ relaxed and able to regroup even when his team is down on points.
There is a famous saying that MJ becomes the calmest person when UNDER PRESSURE.
Of course, some people are incredibly gifted and tremendously athletic, which separates them from other competitors; however, some people are naturally calm under pressure, with the likes of Michael Jordan.
I studied films of superstars such as Stephen Curry and James Harden during crunch time. While I am not a body language expert, maybe someone could clarify this.
Stephen Curry and James Harden are not naturally calm under pressure such as some of the current NBA players will discuss below.
This leads them to be least efficient in the big matches when the team is down on points, and you are the man to lead the team in scoring.
Hence, you can see their shooting percentage and performance are not as great during crunch times, but they play amazingly well in a regular game.
Players like Fred VanVleet, Kawai Lennard, Giannis, and Kevin Durant are a lot calmer under pressure.
Of course, I could be 100% wrong on this assessment, and it is an observation from a non-body language/ psychologist expert, but it is interesting to think about.
Max mentioned that he takes Iguodala talking the last shot over Stephen Curry, a better field good shooter, because he trusts Iguedella is calmer under pressure than Stephen Curry to make the final shot.
The book anxious is interesting to see so many people suffer from anxiety. However, not all players deal with the tension and responsibility of the big game and the pressure to make the last shot.
Final Verdict
Who is the better Sports Analyst, Max Kellerman or Stephen A. Smith?
Without a doubt, Max Kellerman is a better Sports Analyst by a country mile than Stephen A. Smith. Max Kellerman gives specific facts and concrete examples to back up his argument. In addition, Max has a great sense of humor and love his hip-hop references.
Stephen A Smith is loud and speaks with a lot of energy; you could argue he is one-dimensional in his views and gets the final say on the show. Stephen is a great presenter.
But, unfortunately, Stephen A's arguments are emotional rather than based on facts, and he argues his point without concrete examples to back up his argument, unlike Max Kellerman.
You can listen to any Stephen A. Smith and Max Kellerman's entire debate (sadly, on YouTube, most of the first take videos ESPN editors cut off Max before his rebuttal) while you may disagree with Max's argument…
…However, When we examine closely, you will find Max has done his homework and carefully questioned both sides of the argument before making his point with clear, specific concrete examples and deeper intricacies of the game backed up by facts and stats.
Which may not be perfect but as sports fans, we can appreciate it.
Major Ball Max Kellerman video series deserves to be shared; they are fun to watch!
Why Did Max Kellerman Leave ESPN's First Take, Or Did He Get Fired
Many people believed Stephen A. Smith got Max fired from his First Take show. Stephen A. is the highest-paid person in ESPN and reported to get $12 million per year and whatever Stephen A. Smith wants ESPN wants to keep him happy.
On 10 September 2021, Stephen A. Smith opened for the time on the air on Hot 97. And he confirmed he was indeed involved in the departure of Max Kellerman from the First Take show.
Max Kellerman vs. Stephen A. Smith Update
You may remember those old days when Stephen A and Max had first-take debates. It is now 2022 and the NBA finals have just ended.
People doubted the dub nation, but Max Kellerman's prediction about the Warriors years ago to be champion again is wholesome for me to watch as a sports fan, whilst many sports analysts, including Stephen A. Smith argued the Warriors Dynasty is over.
Let's rewind the tape: