Your Guide

Gavin Davison
You may have come across this term before, but 'flat feet' as it is referred to by many people simply means that the arches of your feet have drooped over time.
Our Top Pick:
In extreme cases, they may have completely collapsed, but that is SOMEWHAT RARE.
While flat feet can occur with anyone really, the good news is that it won't prevent you from enjoying tennis and other sports.
It's just one of those ailments that some of us will have to deal with in life.
There aren't really tennis shoes designed for this exact problem, but there are tennis shoes that have a key feature that can greatly help.
Top Tennis Shoes For Flat Feet
What To Look For
The key feature I am referring to here is extra support for the arches of your feet.
If you are having problems due to flat feet, it would make no sense to look for a shoe that has a relatively flat sole design.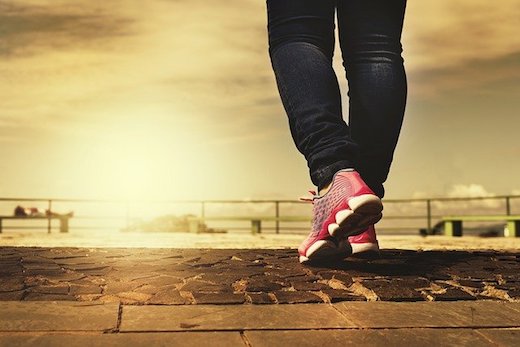 This wouldn't help to push your arches back up and into a more natural position, which really is the main goal if you are suffering from flat feet.
Now here's the issue with tennis shoes when it comes to this problem – when you are scrolling through features and product descriptions…
..you will rarely see that they advertise shoes as being 'suitable for flat feet.'
That is because it isn't a key selling point for any manufacturer, as they tend to focus on the benefits it can bring concerning your performance on the court.
Needless to say, this makes finding suitable tennis shoes for this problem a very difficult and frustrating task.
Luckily, I do have experience with coaching adults who have been long-time sufferers of flat-feet.
And there is one shoe that they have constantly suggested.
They claim that this shoe has much more cushioning and really helps to remove any stress around the arches when playing, so let me show this show to you.
This shoe by Adidas offers considerable support through the midsole, which is one of the primary elements to assess when searching for a shoe suitable for flat arches.
While that is a key benefit, this shoe also has a breathable mesh design and a very flexible sole, which almost forces players to stay up on their toes when playing.
This is all the more important for players with flat-feet as it assists in allowing you to develop a more athletic stance on the court.
Another benefit of this shoe is that it is slightly wider than other Adidas models, which bodes well in this category.
Usually, people who have flattened arches will also have wider feet, so the Adidas Court Jam Bounce creates the space for this.
If these shoes still don't help, it may be time to look at getting some orthotics from a professional. 
This is a bit of a last resort as they can be expensive, but in the meantime, you can always do some exercises to help with flat-feet. 
Check out some of the main exercises as suggested by professional physios in Australia right here
Best Women's Tennis Shoes For Flat Feet
Best Men's Tennis Shoes For Flat Feet
Useful Links