Choosing a good soccer ball is one of the most important pieces of FOOTBALL EQUIPMENT to get right before you even play the game.
After all, we wouldn't even be able to play the game if not for the round white sphere.
Your Guide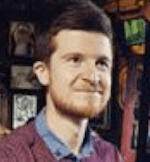 Alex Waite
Cheaper and worse quality footballs are prone to bulging, bursting and tearing more easily.
When paying with FRIENDS, we've occasionally had to stop early because we've purchased a poor-quality ball (one of the worst feelings imaginable!) Having to keep buying poor balls is a waste of time and money.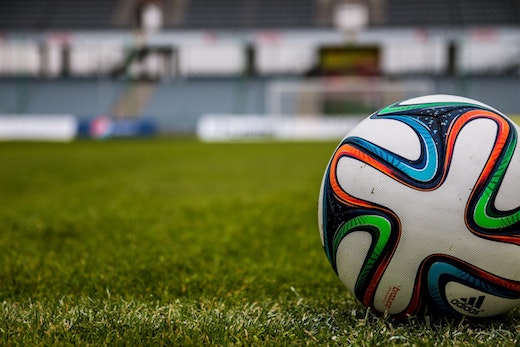 But that's not to say there aren't good cheaper options out there. When buying a football, it's worth taking time to look into the type of material it's made from.
Also, when purchasing your football, try to test it by LIGHTLY passing it. If the ball feels spongy and light, it's a good choice. If the ball feels heavy and like it may need pumping up often, avoid it.
The Mitre Ultimatch is more designed as a match ball rather for training.
However, this brand of Mitre has proven to be popular for training sessions as well as match days within English football for decades.
The Ultimatch has a simple design, but is EXTREMELY sturdy and durable so, even if you want to practice shooting as hard as you can, this ball won't let you down.
Also, the Ultimatch is suitable for all surfaces (grass, 4G, astro-turf and indoor) so wherever you play, this ball is a suitable option.
One of the main appeals of this football is its affordability too. It provides a cheaper alternative to some more high-profile brands but the price doesn't compromise the quality of the football.
Key Features
FIFA quality mark of accreditation
Built to improve control and grip
Hyper seam technology prevents water retention on the ball, improving durability.
Specification
Available in size, three, four or five
20 outer leather panels
Hyper foam backing supports player control
Available in a range of different colours
Pros
At between £0-£30, the Ultimatch is affordable
Suitability for a number of playing surfaces
Design and materials improve player technique.
Cons
Ball requires short 'breaking in' period as it can feel hard initially
High number of panels can make the ball feel heavy for some players
The Mitre Impel training football provides a cheaper alternative of product from Mitre. This feature makes it a great option to buy in bulk if you are looking to take part in training sessions with lots of players.
I've seen many players blast these over fences and into rivers, but it's not an issue buying more due to their AFFORDABILITY.
Despite its cheap price, the Impel still offers plenty of quality and durability for players. Its multi-panelled design gives it a hard feel, but this helps to improve player control and touch.
This is great for younger or DEVELOPING soccer players as it helps to improve confidence on the ball.
Key Features
Base-level ball, perfect for player training and development.
30 leather outer panels
Vimini outer material supports touch and technique
EVA soft foam backing improves touch
Specification
Available in sizes three, four and five
Suitable for astro-turf, artificial and grass pitches
Available in four colours
519g weight (size five)
Pros
Ideal design to support the touch, technique and control of developing players
Price of £10 makes it affordable to buy in bulk.
Leather outer material makes the ball very durable.
Cons
Not suitable for as a match ball.
Amount of leather outer panels gives the ball a heavy feel making it unsuitable for long range passing and shooting.
If you are looking for a good-looking football with a more lightweight and softer feel then the Adidas Team Glider is a ball designed to feel weightless as you make contact.
The ball has a beautiful feel and helps to SUPPORT shooting and long-range passing.
You will want to keep practicing with this ball because when you connect perfectly with the ball, it feels beautiful and glides through the air (hence the name 'Glider' for this particular product).
When using this football in the past, it has been more for a fun game with friends, or when playing shooting games in PRACTICE sessions.
Due to its price, having one in your kit-bag for a fun session is more applicable to this ball.
Key Features
Machine stitched body
Hexagonal and triangle plates on outer
Stays inflated for prolonged periods due to butyl bladder
100% TPU surfaces laminated on to outer of the ball.
Foam layer under TPU gives a lighter feel
Specification
Available in size three, four and five
Available in four different colours
Suitable for grass pitches
Pros
Supports shooting and long range passing
You don't have to pump up the ball often due to its strong core
Fairly affordable between £10-£40 depending on size.
Cons
Not suitable as a match ball due to its lightweight feel.
Outer surface can peel off if used on harder surfaces (i.e. astro-turf.)
The Mitre EFL Delta is a replica of the match ball used in the English Football League.
While you can purchase the exact same ball used by professionals for a lot more money, this ball provides a good alternative for both matches and training.
Compared to other Mitre balls, the Delta is DESIGNED to be used by high-performance players, but its design helps to support a range of technical skills of the player. Its heavier feel is great for close control and touch.
The Delta is affordable and can be bought in bulk if you are intending to use them for training sessions.
They have an iconic look to them with the arrowed pattern revolving around the ball, which will resonate with anyone who has watched the EFL in the past.
Key Features
Lining is foam backed giving a smoother control
Outer leather is durable, made from 14 triangular panels.
Air-retention bladder keeps the ball inflated for longer periods
Designed for regular use within training
Specification
Available in sizes three, four and five
Available in white or yellow
Can be used on a range of playing surfaces and is all weather resistant
Pros
Ease of use makes it suitable for younger and developing footballers
Can be used on a range of surfaces and in different weather due to its durability.
Cheap to buy individually or in bulk.
Cons
Replica of actual ball used in EFL, original design costs in excess of £100
Heavier feel designed to help control rather than shooting.
Under Armour is usually a brand associated with high-performance sportswear rather than their sports equipment.
However, the Desafio 395 football is a great product for improving individual skill, touch and technique and provides a good alternative to a group training ball.
The Desafio has a lightweight feel and is well-known for its high rebound technology which supports the players touch and feel of the ball.
This technology makes the ball nearly weightless and when you STRIKE a shot or a pass, your chances of hitting it well improve with this ball.
While it may not be as popular compare the other brands, this football is useful if you want to practice individually.
Key Features
UA touch skin technology supports control and gives a lightweight feel
TPU outer cover
Second layer of foam helps touch
Rubber bladder provides extra rebound for touch and control technique
Hexagonal panel design
Specification
Has four individual design options
Available in sizes three, four and five
Available in white/black or yellow
Suitable for use on grass.
Pros
Ideal for improving touch due to extra rebound design.
Lightweight feel helps to make accurate passes and supports passing technique.
Affordability of this ball makes it a popular choice for those looking to improve individual skill rather than for group training sessions.
Cons
Ball requires more regular inflation compared to other brands
Not hugely durable so is limited to use on grass surfaces
Edit: This ball is not longer in production at the moment.
The Nike Strike ball was used in the 2018/19 season in the Premier League and different colours were used throughout that seasons matches.
Nike created the ball to barely change when in flight, so if struck well, the ball stays true to its flight which makes it great for practicing shooting and finishing.
However, the ball has proven to be popular with new and younger players too.
The soft outer layers and extra PADDING helps players with their first touch and control when playing.
If you want a comfortable experience when practicing your touch and shooting technique, then this ball is perfect. The higher price, in comparison to other balls, makes it useful for players who want to practice their individual skills.
Key Features
12 panels add extra accuracy during ball flight
Specially textured outer supports touch and passing technique
Inner rubber bladder is enforced with extra padding to retain the balls intended shape
Specifically, designed graphics on the outer ball make for easier ball tracking and anticipation as the ball is in the air.
Specification
Sizes three, four and five available
Three different colours and designs are available to choose
Pros
Very easy to control and pass with due to padded outer
High quality materials ensure the ball is durable and doesn't wear easily
12 panel design gives the ball a true flight when struck correctly
Cons
Cost (approx. £22) is suitable for individual buying but would be expensive to buy in bulk.
The stitching can stick out on some areas after use.
The Adidas Telstar 18 was used as the official match ball during the Russia World Cup in 2018. It was designed to maintain a SIMPLISTIC and traditional black and white pattern.
This approach paid homage to the original Telstar used in 1970, which was made black and white so TV audiences could see the ball clearly on television screens.
A unique design of this football means it doesn't have stiches to hold the separate panels together but they are glued together instead.
This style helps to facilitate a cleaner contact when shooting and adds extra movement when the ball is air bound. Perfect for strikers and attacking players to practice their shooting skills
Key Features
6 panel design
No stitches on ball with panels all glued together to hold shape
A textured upper supports player control and touch
Simplistic black and white style
Official FIFA branding on ball
Specification
Available in sizes three, four and five
Suitable for use on all surfaces
All balls are white, some sellers offer different coloured panels instead of black
Pros
Glued panels add to durability and prevents seam rips
Well padded ball helps to improve player touch and control
Official FIFA stamp on the ball ensures high quality and well-tested product.
Cons
The ball can become slippery, particularly for goalkeepers or in wet conditions, which can affect control and catching for goalkeepers.
Only available in black and white (from most sellers) making the ball unsuitable for heavy rain, snow or sleet conditions due to lack of visibility.
Edit: This ball is currently no longer in production.
Conclusion
Although the variations in footballs are quite minor, based on the material they are made with or how soft they are, these features can make quite a SIGNIFICANT difference.
But, the Mitre Ultimatch provides a good all-round choice. The ball is ideal for a range of surfaces and the Mitre brand is still used all levels of the English leagues.
The long-standing brand is reliable and of proven quality. The Ultimatch is completely affordable and of a good quality so you can use it as your match ball, or buy them in bulk to use in training sessions.