Your Guide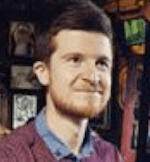 Alex Waite
The Best Dribblers In Soccer Make The Game Look Easy And They Produce Hair-raising Moments.
Three Current Players Are Seen As The Best Modern-day Dribblers In Soccer.
Diego Maradona Is The All-time Best Dribbler In Soccer History.
Dribbling in soccer is like art. The best of the best MAKE IT LOOK EASY..
..Almost as if the ball is GLUED TO THEIR FEET while tackles fly in around them.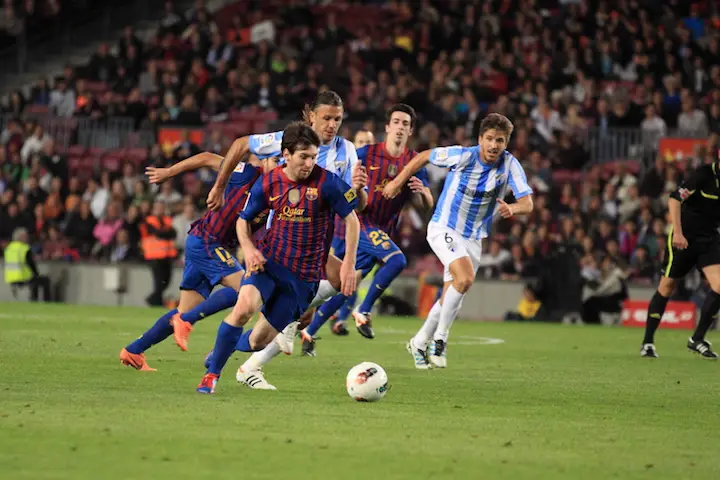 There is no better feeling when you play soccer than producing a trick and evading an opposition player.
As a kid, I used to try and copy the likes of Ronaldinho, Ronaldo, and Jay Jay Okocha when playing drop-down games with friends, on the street, or in the back garden. 
Often, I would borrow my Dad's coaching equipment to set up real-game situations and TRY TO COPY professional players.
Then, when it came to matchday, I would try and do the tricks and dribbling skills in a real-life soccer game.
Admittedly, this was trial and error, and I regularly experienced anger from teammates and coaches to pass rather than dribble past every player.
But, these memories remind me that young players get the best joy and freedom from copying their heroes on the pitch, particularly when dribbling.
Usually, everyone wants to be Lionel Messi, Cristiano Ronaldo, Neymar, and Kylian Mbappe.
Not because they are the best defender, goalkeeper, or solid holding midfielder, but because they entertain and get the crowd on their feet.
This article looks at some of the best dribblers in professional soccer today and gives a rundown of the best all-time dribblers. 
Top 3 Best Dribblers in World Soccer Today
In soccer today, many players can dribble past the opposition without breaking a sweat. The skill is admirable, and it takes plenty of hard work and practice to pull off at speed.
However, some players make it look easy, like the ball is glued to their feet. Some current players are good at dribbling in soccer, but others are world-class. 
Lionel Messi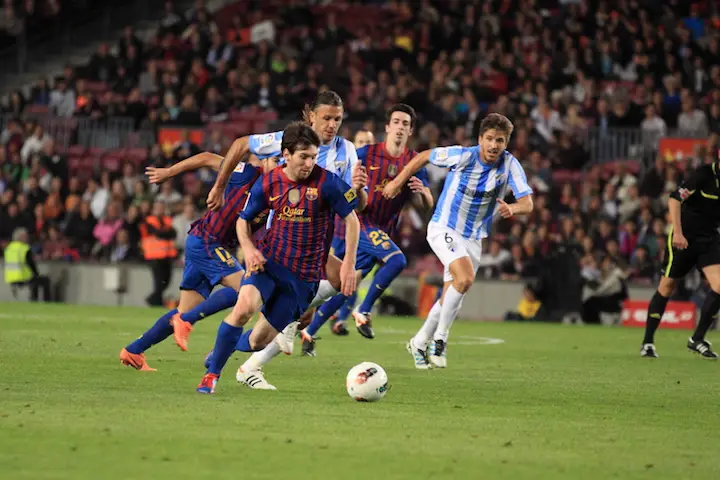 One of the best-ever players in soccer, Lionel Messi, is a supreme dribbler with the ball.
The PACE, POWER, and SKILL he produced for Barcelona were ELECTRIC and led to some of soccer's greatest moments. 
For instance, my most clear, iconic Messi dribble was against Real Madrid in the Champions League when he received the ball near the halfway line and, within seconds, took on Los Blancos' world-class defense and coolly struck the ball into the net. 
This moment showcased the Argentinian's PURE DRIBBLING CLASS.
But it was just one of many iconic solo runs he produced. In La Liga and the Champions League, Messi tormented the best defenders in world soccer with his unstoppable dribbling skills. 
Neymar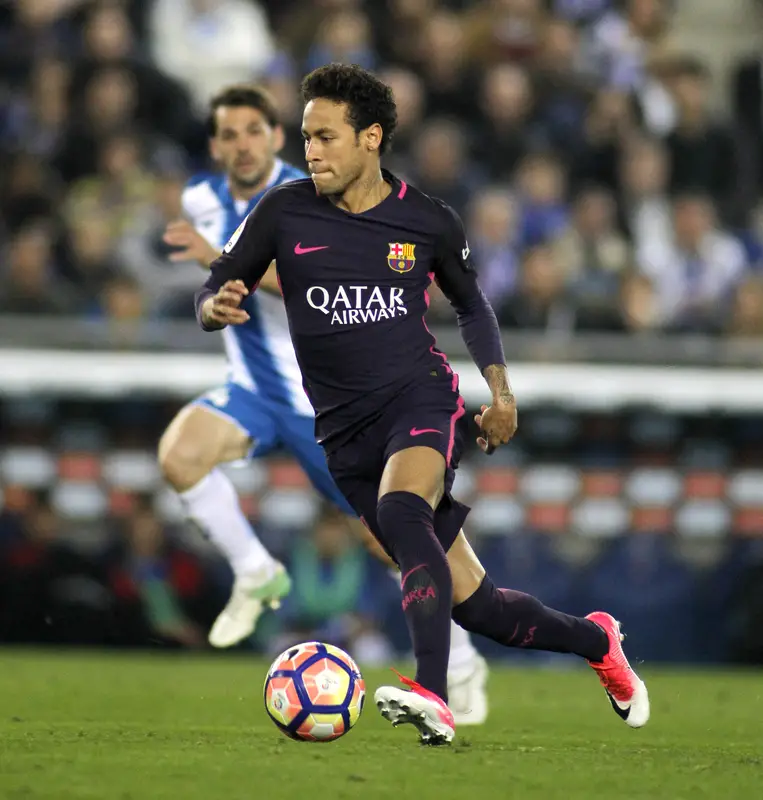 Regarding skills and trickery, Neymar is among the world's best.
The Brazilian has been turning defenders inside out for a decade after bursting onto the scene as a youngster playing for Santos in Brazil. 
When Neymar joined Barcelona in 2013, my concern, like many of my soccer-mad friends, was whether he could continue to produce spectacular dribbling skills in Europe.
Neymar has since excelled for Barcelona and Paris St Germain to prove his initial doubters, like me, completely wrong. 
The Brazilian continues to produce hair-raising skills and tricks for PSG, and he is a central player for the national team.
Kylian Mbappe
Kylian Mbappe regularly showcases how to pace, and his expert dribbling ability is a deadly combination in professional soccer.
The French international was ranked as the fastest player in Europe in 2019/20, reaching a top speed of 28 kilometers per hour. 
The ability to control the ball at this speed without tumbling over is impressive and takes a lot of rehearsal.
When I played regularly, I would slow down in control of the ball to remain composed. I would never dream of running a full sprint while remaining in control of the ball for fear I would end up kicking it out of play.
Mbappe has frequently shown how he can utilize his deadly blend of speed and control by scoring some vital goals for his club, Paris St Germain, in recent seasons.
One of his most iconic was a 70-yard solo run and finish against Lyon in 2020. 
Best Dribbler in Soccer History
However, before these recent stars, a select few of soccer's best demonstrated their mind-bending dribbling skills. 
Regularly, football fans debate the best dribblers in soccer history.
Many argue that previous players, like Diego Maradona and George Best, were the greatest because they produced skill and control on wet and muddy pitches where the ball would barely roll. 
In addition, opposition players could tackle harder with less punishment in older soccer matches, again leading to debates about which players were the best. 
Diego Maradona 
Diego Maradona is often regarded as the best dribbler in soccer history.
The Argentinian used his generational talent to lead Argentina to win the 1986 World Cup. He also led an average Napoli side to two Italian League titles and an Italian Cup victory.
Very few of the world's best have produced such influential periods at football clubs or for their national team.
Maradona achieved this through all-around soccer ability, but mostly because of his world-class dribbling skills. 
Comparisons have been made between Maradona and Messi.
Both are Argentinian, both small, both from humble, lower-class backgrounds, and both learned their skills on Argentina's Potrero.
However, due to the context of his achievements, often in underdog teams, Maradona is generally regarded as the greatest of all time. 
Ultimately, Maradona's brilliance made the difference countless times, and he was adored for his incredible soccer ability. So much so that Argentina had three days of mourning following his death in 2021.