Your Guide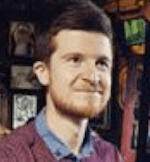 Alex Waite
Seven Is the Minimum Number of Players Allowed on a Soccer Team.
If a Team Fields Less Than Seven Players at Any Time During a Match, It Will Be Abandoned by the Referee.
Minimum Player Numbers Vary Depending on Regional Rules and Individual Competition Rules (e.g. 5-A-Side Soccer and Casual Matches). 
There must be a minimum of SEVEN PLAYERS PER TEAM on a football pitch for a soccer match to go ahead. 
According to the 2021-22 International Football Association Board (IFAB) Laws of the Game, "a match may not start or continue if either team has fewer than seven players."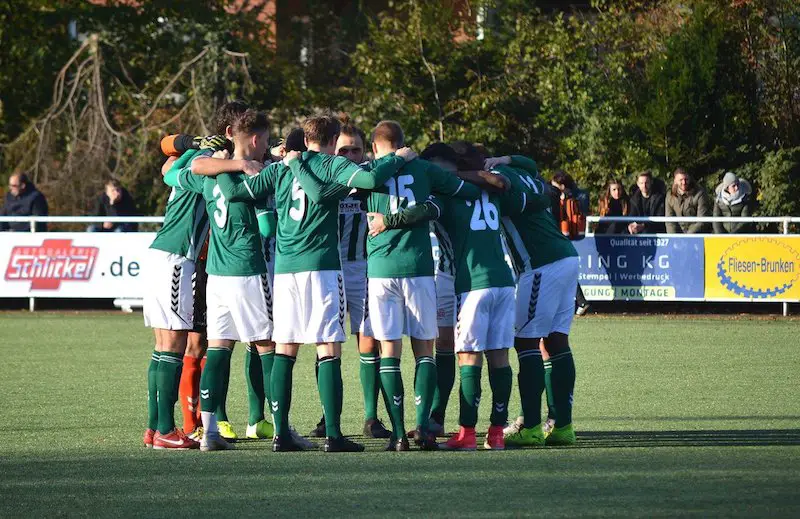 In addition, the rules state that there must be a maximum of 11 players per team, including one goalkeeper FOR EACH SIDE.
However, this rule only applies to men's senior football.
Rules may vary depending on:
Individual Competition
Age Group, or
Regional Governing Body Regulations
It is extremely rare for a team of seven to play against a team of 11, especially in professional soccer.
However, at the amateur level, this is MORE COMMON than you think.
When I have coached soccer teams at youth and senior levels, some players have not shown up on matchdays (especially in the cold, wet winter months).
LUCKILY, I have always managed to field a team, even when I once had to borrow one of the opposition's players, who turned out to be our Man of the Match that day!
In this article, we look at why seven is the magic number for a minimum number of soccer players on the field.
We also highlight some further rules related to soccer team numbers. 
Why Is the Minimum Number of Players on a Soccer Team Seven?
There is no official reason or explanation about why there should be a minimum of seven players on a soccer team.
However, it is likely that any less than seven players would be TOO MUCH of a disadvantage for one team.
As a result, the referee can stop playing in the interest of sportsmanship.
In professional soccer, it is unlikely that teams will ever have less than 11 players to field.
Many professional teams have huge numbers of backup and youth players.
As a result, they could technically field an 11-person team for any fixture. 
Alternatively, things are different at the youth and amateur levels.
Over the years, I have seen and heard stories from clubs where teams end up playing 6v9 or 8v10 when there aren't enough players.
Often, in such instances, the team's coaches consult with the referee and, if the two sides are happy to go ahead, the match is played. 
Although these examples would counter the IFAB laws, they are often decided in the interest of sportsmanship and fun, rather than a professional judgment. 
What Happens if There Are Less Than Seven Players on a Soccer Team?
In the unfortunate event that a team has less than seven players, the referee will abandon the match. 
Usually, an abandoned match is replayed at a later date, unless the regional, national or international governing bodies make alternative arrangements.
Some examples of alternative outcomes include awarding the result to one team or voiding the fixture. 
In November 2021, during a Portuguese Primeira Liga match between Benfica and Belenenses, the referee abandoned the fixture after halftime.
Due to a COVID-19 outbreak in their squad, Belenenses started the match with just nine players, before three more withdrew due to injury.
When Belenenses went down to six players, the referee enforced the IFAB laws and called off the match shortly after halftime. 
Another extreme example comes from English soccer when Sheffield United vs West Brom turned into the 'Battle of Bramall Lane' in 2002. 
During this Championship clash, referee Eddie Wolstenholme was the first official to abandon an English professional match because one team had fewer than seven players.
Throughout the match, tensions were high and both teams committed huge numbers of aggressive fouls.
Eventually, Sheffield United had three players sent off. In addition, two of their players came off with injuries.
With eight minutes left to play, Wolstenholme abandoned the match. 
In this instance, because Sheffield United was seen as the main leader of aggression in the match, West Brom was awarded a 3-0 win and three points. 
What Is the Minimum Number of Players for Other Forms of Soccer Matches?
Different forms of soccer have different rules.
For instance, small-sided games, such as five-a-side and seven-a-side, differ from 11-a-side.
As a result, minimum numbers of players for small-sided games have no unified rules to follow.
Instead, regional soccer associations and bodies SET THEIR laws of the game.
Growing up in London, playing small-sided soccer between competitive training and matches was a hobby for me.
After school and work, casual small-sided games in parks, on the street, or on concrete pitches were part of the soccer culture. 
However, we didn't have rules on team numbers.
Sometimes we would have teams of 5v6, 2v3, 4v5, etc. as the numbers didn't really matter.
Whoever showed up next would join the team WITH THE LEAST players to level the playing field. 
Furthermore, casual soccer matches are played internationally.
Whether on the beaches of Brazil or the concrete pitches in Europe, conventional codes and game laws DO NOT APPLY.
As a result, any number of players can technically play a drop-down game of soccer.
This can range from 2v2 or 20v20 and it is more about inclusivity rather than abiding by the exact laws of the game.