Your Guide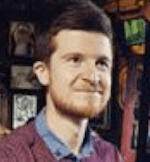 Alex Waite
Cameroon, Egypt and Nigeria Are the All-Time Best African Soccer Teams Based on Titles and Achievements.
Senegal Is the Top-Ranked African Nation in Fifa World Rankings. 
African Nations Have Become More Competitive and Successful on the International Stage in the Last 30 Years.
There are many contenders for the best African soccer team in history.
Several nations have performed above AND BEYOND expectations in international tournaments to highlight Africa's soccer talents.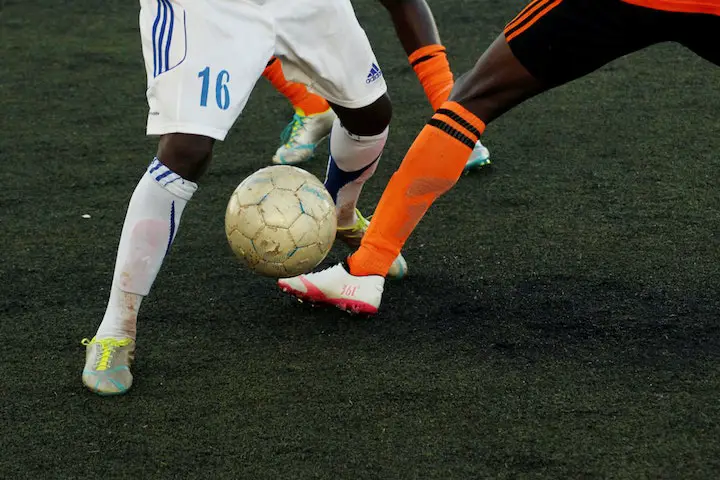 Like many passionate soccer fans, I watch the African nations at World Cups and the Africa Cup of Nations with interest and intrigue.
One of my clearest memories of historic performances that drew my attention to African soccer nations was Cameroon's memorable quarter-final run at the FIFA 1990 World Cup.
Although I was born just after Italia 1990, my soccer-mad family owned a VHS highlight tape of the competition.
Often, after a day playing kickabouts over the local park or after a weekend morning full of training or matches in the mid-1990s, my brother and I would put the tape on to fulfill our further soccer fix. 
Other than the outrageous kits, watching England's semi-final torment and enjoying the exploits of a sensational Diego Maradona…
…one of the GRIPPING ELEMENTS of this highlight reel was the performance of the Roger Milla-inspired Cameroon.
The image of Milla dancing around the corner flag in celebration and the scenes when the nine-man Indomitable Lions downed Argentina are images that spark pure imagination and shock in my soccer memory.
What this early experience showed me was that soccer is a global sport.
It is loved and adored by millions on almost every continent. But it also highlighted the flair, competitiveness and beauty of African soccer.
We take a look at some of the all-time greatest African soccer teams to come from Africa.
Also, we look back at some of the memorable moments that put the African nations on the soccer map. 
All-Time Greatest Soccer Teams from Africa
Ultimately, there is no one all-time greatest African soccer team.
Ultimately, there have been several top-quality sides that have competed in regional and international tournaments.
However, in recent decades, the competitiveness of African nations has increased hugely.
Between the eight World Cups from 1930 and 1966, Egypt was the only nation to feature in this competition.
The Egyptian side that played in Italy in 1934 was eliminated in the first round following a 4-2 defeat against Hungary.
Then, a 36-year barren spell set in before Morocco reached the 1970 World Cup in Mexico, 
But, an African nation has appeared at every World Cup since 1970.
In the last seven World Cups, four or more African teams have reached the finals, with varying levels of success. 
Although, in this spell of competitiveness for African nations, several teams from different eras have shone on the world stage.
In addition, many have achieved great continental success in the Africa Cup of Nations. 
Cameroon 
Besides their memorable performance at Italia 90, Cameroon has been one of the most consistent African nations in international soccer.
The Indomitable Lions have made the most appearances of any African nation at the World Cup finals (7). 
Also, they will be back for an eighth time in Qatar in 2022.
Cameroon sensationally beat Algeria in a knockout qualification match in March, where Karl Toko Ekambi scored a late, late goal, 
But, it is not just the World Cup where Cameroon has excelled.
The nation is also one of the most successful in Africa Cup of Nations history, winning the competition five times.
In 2017, the most recent of those AFCON victories came with what was described as the 'worst Cameroon team in living memory' pre-tournament.
However, the Indomitable Lions' impressive record in major competitions shows that they are a true force to be reckoned with at the international level. 
Egypt
Perhaps as the first African nation to feature at a World Cup finals, Egypt may have an ESTEEMED REPUTATION to uphold.
This reputation has certainly translated into AFCON tournaments and the Pharaohs have dominated the competition several times.
Egypt is the all-time record-holder for AFCON victories, winning the tournament on seven occasions and they won the tournament three consecutive times between 2006 and 2010.
Yet, while the Pharaohs have achieved unrivaled continental success in the AFCON, they have not replicated this form at the World Cup.
Other than their historic appearance as the first African nation at a World Cup finals, Egypt has only made two more competitions since. In 1990 and 2018. 
Nigeria
As an avid fan of English soccer in the 1990s and 2000s, I grew up watching some of Nigeria's generational talents compete in the Premier League and English Football League. 
Nwankwo Kanu was an exceptional player and became a cult hero under Arsene Wenger at Arsenal, while Jay Jay Okocha took the Premier League by storm at Bolton, producing sensational, mind-boggling tricks and flicks to deceive defenders.
Then, players like Yakubu, Joseph Yobo, John Obi Mikel and Obafemi Martins also became regulars in the Premier League and achieved great success. 
Check out this link video:
https://www.youtube.com/watch?v=8-9LIzW5T_A
Nigeria had experienced international success before this period, winning the AFCON in 1980.
But from the 1990s onwards, it has been a bright spell for the Super Eagles.
They lifted the AFCON again in 1994 and 2013 and they reached six of the last seven World Cup finals following their debut in 1994.
Best African Soccer Team 2022
Some African nations have experienced long-term success in international soccer.
However, the achievements of Cameroon, Egypt and Nigeria show us that winning titles is periodical. 
In my lifetime as a soccer fan, some of the best African soccer teams have changed year by year.
When I was very young, in the early 1990s, the talk was all about Cameroon, especially after they won the hearts of soccer fans at Italia '90. 
Then, in the late 90s to mid-00s, Nigeria was considered the best African nation.
Also, during the 2010 World Cup, Ghana had a spell of success, reaching the quarter-finals, only to be eliminated in controversial circumstances by Uruguay. 
Like all soccer teams, African nations experience ups and downs in international soccer.
But, judging by recent triumphs combined with the official FIFA World rankings, one team is the leader currently. Senegal is considered the best African soccer team in 2022. 
Much like 1990s Cameroon and 2000s Nigeria, 2020s present-day Senegal has a wealth of talent, which has produced great recent success. 
Led by record goalscorer Sadio Mane, the Lions of Teranga won their first-ever AFCON in 2022, after finishing as runners-up in 2019.
The side also qualified for their first-ever consecutive World Cups after reaching the finals in 2018 and Qatar in 2022.
Today, they are placed 18th in the world rankings, their highest-ever position. 
If Senegal can build on their AFCON-winning momentum at the 2022 World Cup finals, they could write themselves into African soccer folklore.
An impressive performance at the competition will also stake their claim to be one of the best-ever African soccer teams.